Enjoy your trip in Tokushima with a Nankai Tokushima Freepass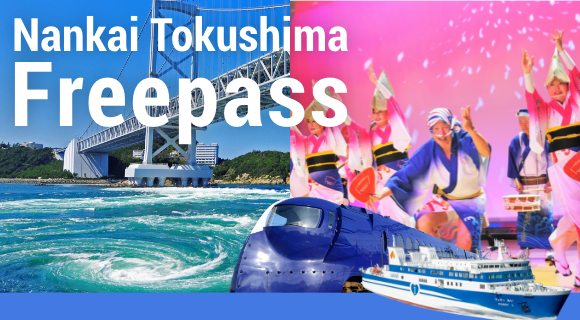 The Nankai Tokushima Free Pass is a great value pass for traveling from Osaka to Tokushima.
We propose some travel courses for Tokushima using this special pass, including rides on trains and ferries from Osaka to Tokushima, and unlimited rides on local buses that allow you to travel freely in Tokushima.
---
From Osaka to Tokushima in Shikoku Island
First, take the Nankai train and ferry from Osaka to Tokushima, Shikoku.
If you arrive in Tokushima before noon, tour the sights of your choice.

The Course No.1
A course to visit Tokushima's representative festivals and culture
At the Awaodori Kaikan, you can experience the 400-year-old Awa-Odori dance. Stop by anytime without reservations. Afterwards, visit Tokushima Prefectural Awa Jurobe Yashiki (Puppet Theater and Museum) to enjoy a dramatic puppet show that is a perfect combination of puppetry and music.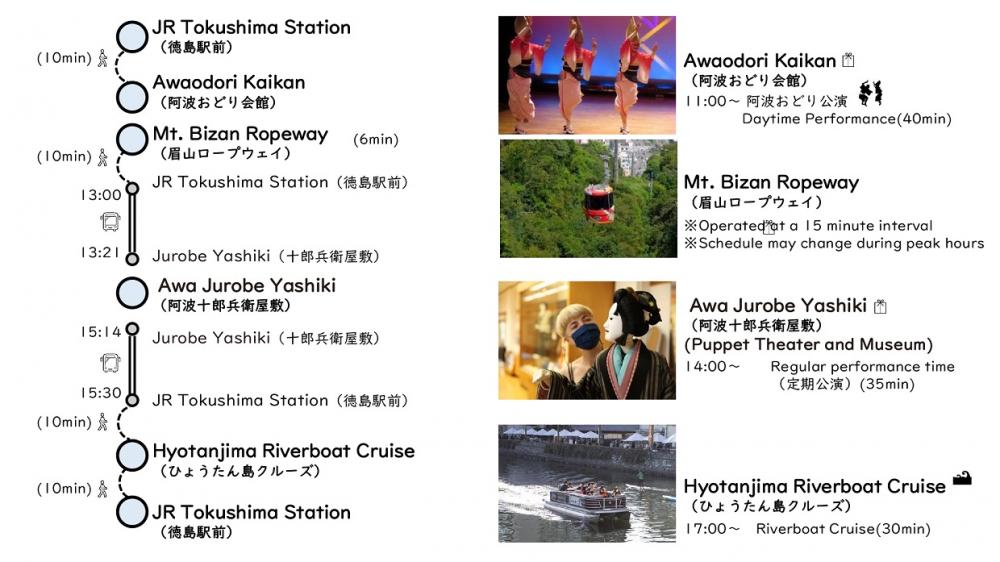 The Course No.2
A course to visit the home of "Japan Blue," the indigo dyeing
Awa Ai, a sustainable dye made from 100% natural materials which represents Tokushima, is essential for traditional indigo dyeing crafts. Let's make one-of-a-kind travel memories with indigo dyeing using Awa Ai.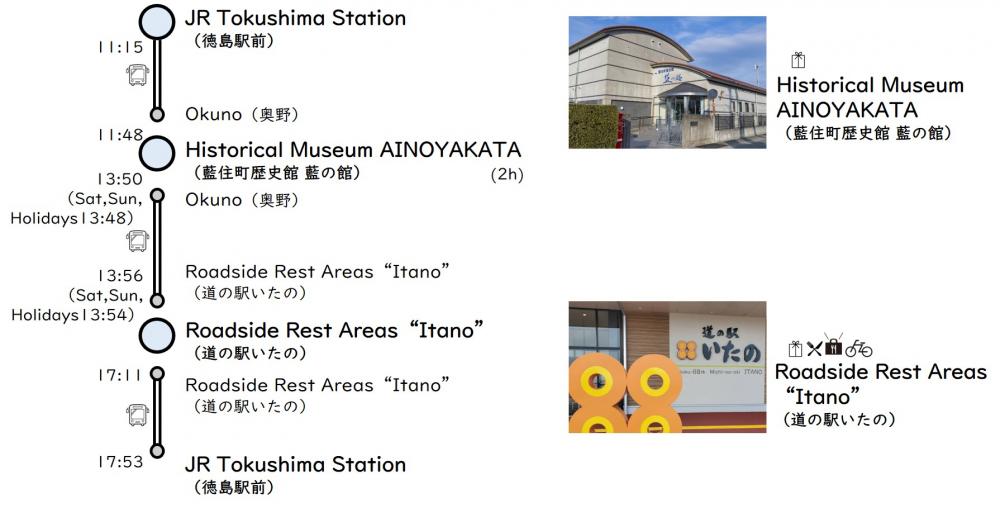 The Course No.3
A course to visit Naruto Park, one of Tokushima's representative sightseeing spots
Naruto is one of Japan's most popular tourist destinations. You can enjoy seeing the whirl pools depicted in ukiyoe (Japanese woodblock prints) from a boat. There is also a popular museum where famous paintings from around the world are reproduced in full size.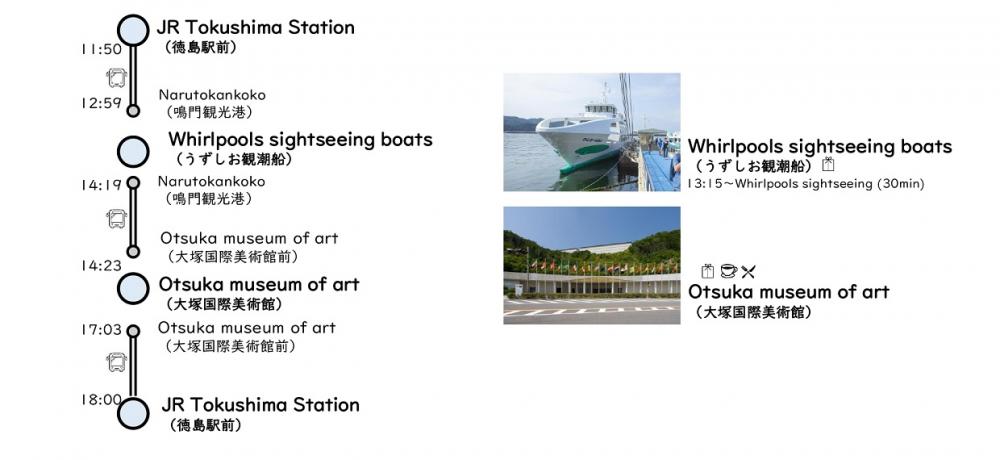 The Course No.4
A course to enjoy Tokushima trails and hot springs
The trail which we recommend you is where you can enjoy two spectacular waterfalls that appear as you walk along the mountain stream while admiring the rich vegetation of Tokushima. After walking the trail, relax with a hot spring bath and local craft beer.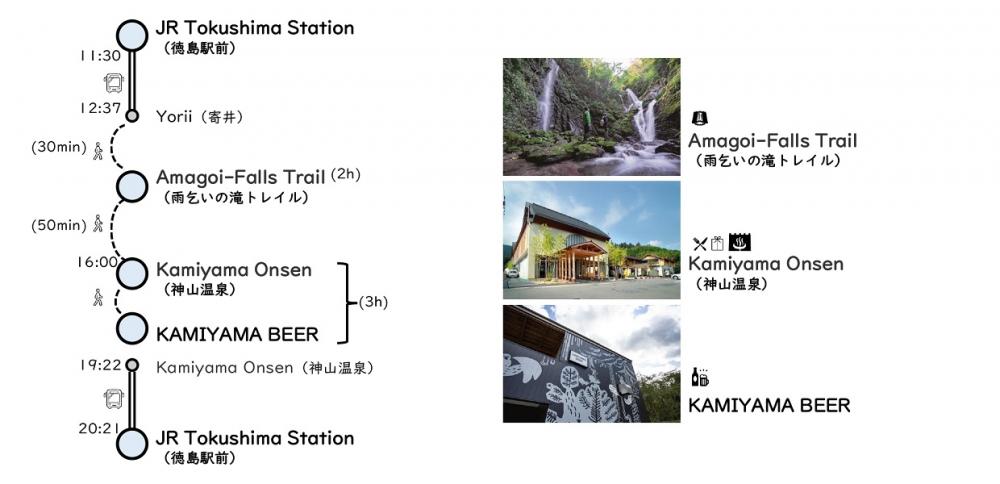 The Course No.5
A course to experience the start of the Shikoku Pilgrimage
The Shikoku Pilgrimage attracts attention from around the world. Most pilgrims begin their journey at Temple No.1, Ryozenji Temple. This area, which has flourished as a gate town since ancient times, has a lot of places where visitors can experience Tokushima's culture and traditions.