Oasahiko Shrine: A Treasure Trove of Spiritual Sights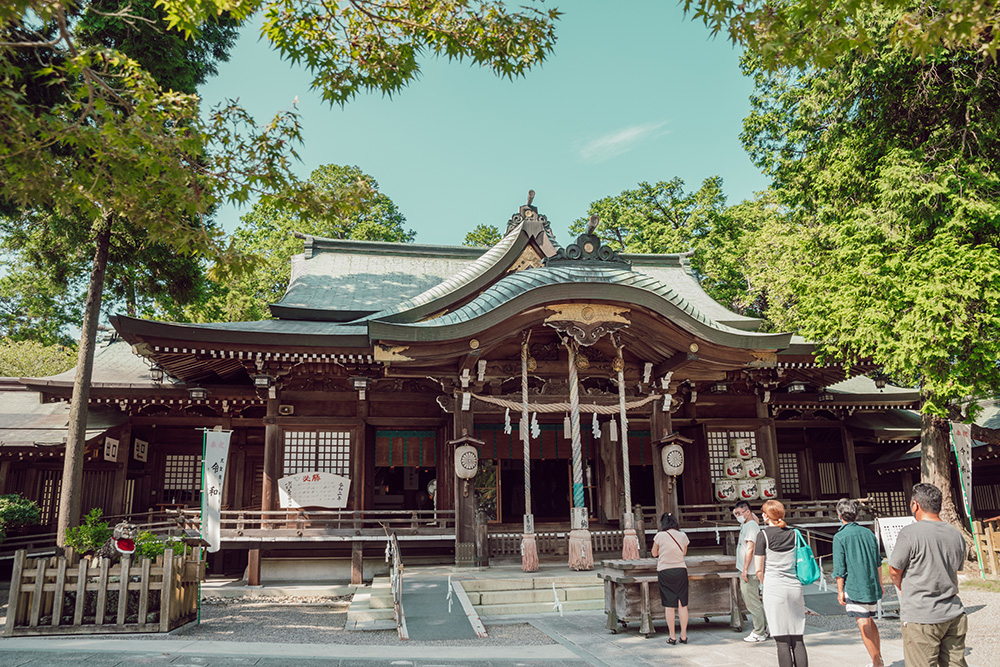 ---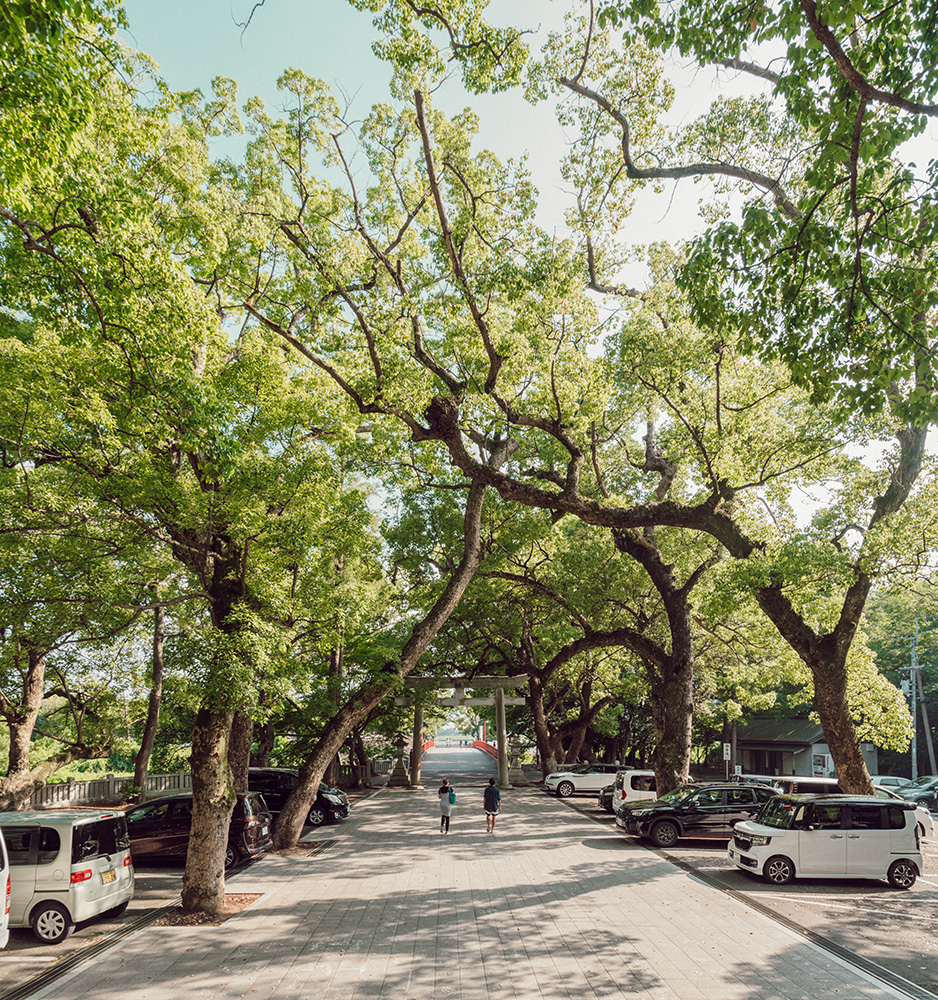 Known affectionately by locals as Oasahan or Oasasan, Oasahiko Shrine draws more than 250,000 people during the first days of January during Hatsumode, Japan's customary first shrine visit of the year. Its popularity is in part because of its historical significance to the region, but also because a visit here is said to ward off bad luck and encourage traffic safety. Whether you believe this or not, a visit to Oasahiko Shrine, located at the base of Mt. Oasa in Naruto, is a must.
The walk down the 800-meter-long approach to the main shrine area is an exercise in mindfulness. A canopy of camphor trees gives shelter from the sun's harmful rays, while the dozens of gray stone lanterns lining the path light up with a warm glow as sunset approaches, giving the grounds an otherworldly feel. To learn more about Oasahiko Shrine and its significance, read on.
It All Started with Hemp
No one knows exactly when Oasahiko Shrine was founded, but there is evidence that it was already a revered sacred site more than 1,100 years ago. Legend states that Ame-no-Tomi-no-Mikoto, a nobleman related to Emperor Jimmu (Japan's first emperor) arrived in Tokushima (then known as Awa Province) bearing gifts. He brought hemp and paper mulberry seeds, which the locals propagated and sowed the seed for a profitable agricultural industry that lasted for centuries.
In honor of Ame-no-Tomi-no-Mikoto's magnanimous deeds and divine virtues, he was posthumously named Oasahiko and enshrined here. He is one of two main gods at the shrine together with Sarutahiko, the god who guards the bridge between the land and the heavens.
Visitors to Oasahiko Shrine can buy a special hemp fabric omamori charm that honors the importance of hemp agriculture to the people of East Tokushima.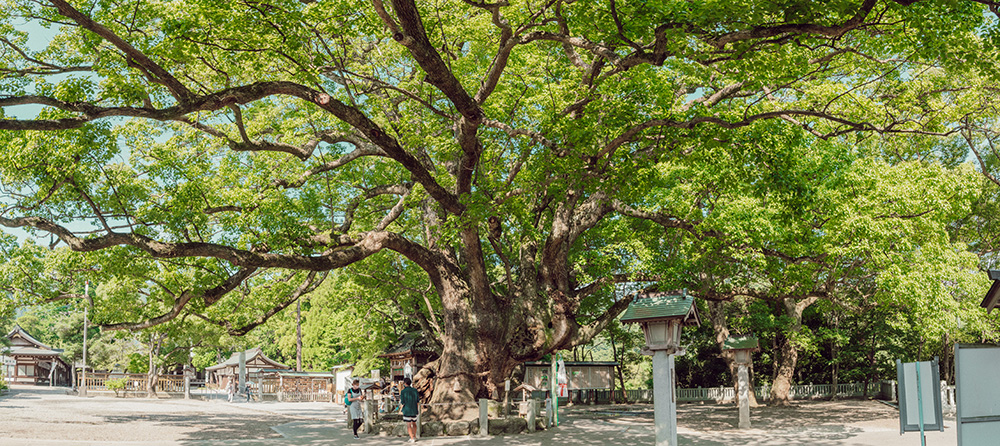 Oasahiko Shrine Highlights
The Goshinboku Tree
This giant camphor tree is estimated to be about 1,000 years old and is a cultural asset of Naruto city. The robust trunk is a whopping 8.3 meters in circumference and reaches 22 meters in height. Locals often stop by here to pray and hopefully receive some of the tree's longevity.
The German Connection
Visitors to Naruto city will discover references to Germany wherever they go. During World War I, about 1,000 German and Austro-Hungarian prisoners of war were detained here, but were treated humanely and lived quite comfortably. To show their gratitude, they constructed Meganebashi (Glasses Bridge) and Doitsubashi (German Bridge) and shared their engineering know-how with the people here. Head to the back of the shrine precinct to see the bridges, which are symbols of friendship between Germany and Japan. For more about the fascinating history that ties Germany and East Tokushima together, visit the nearby Naruto German House.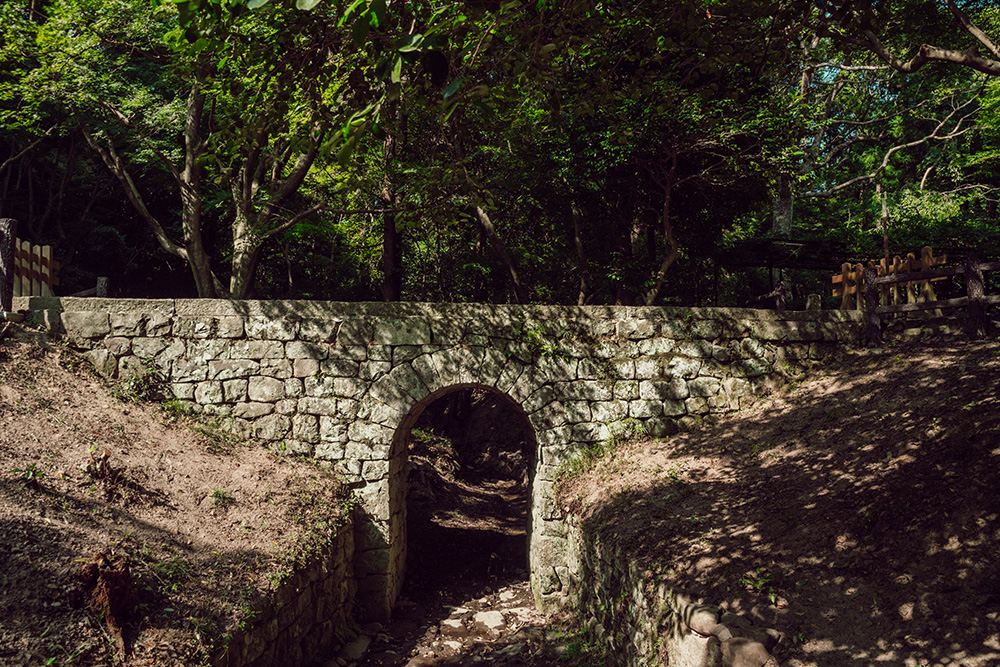 Maruyama Shrine and Maruyama Inari Shrine
Just past the German Bridge, there is a steep staircase up a small hill that houses two small shrines, Maruyama Shrine and Maruyama Inari Shrine. There's not much of a view from here as the surrounding trees are quite tall, but it's a nice quiet space to take a moment or two for oneself.
Mt Oasa
Adventurous explorers should take time to visit Mt Oasa, a sacred mountain connected to the shrine. At 538 meters high it's about a one-hour hike to the summit for experienced hikers and closer to two hours for beginners. The trail is popular with locals as it has steep stone steps and is surrounded by a dense natural forest, making it perfect for mountain-climbing enthusiasts and spiritual seekers alike. Visitors who make it to the top can pray at Okumine Shrine for extra good luck (and a safe journey back down).
Where: 13 Azahirotsuka, Bando Oasa, Naruto City, Tokushima Prefecture
More info: http://www.ooasahikojinja.jp/e/
How to get here
From Tokushima city, it's about a 30-minute drive to Oasahiko Shrine. There are plenty of parking spaces near the entrance.
If you're traveling by train it's about a 30-minute walk from Bando Station, so grabbing a taxi from here is your best bet.
You can also walk here from Ryozenji, the first temple on the Shikoku 88 Pilgrimage Route.