Top 10 Attractions / Must eat local food in East Tokushima
Otsuka Museum of Art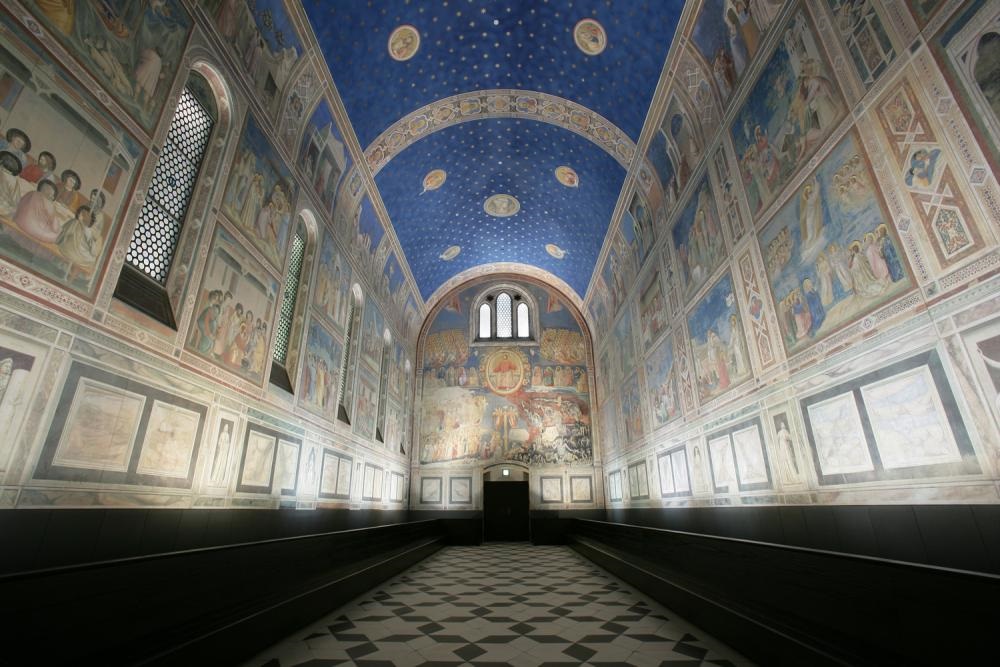 Otsuka Museum of Art in Naruto City is one of the largest exhibition space in Japan and exhibits more than 1000 artworks on 4 km of viewing route.
All the artworks exhibited at the Otsuka Museum of Art are baked full-size pieces of ceramic artwork on pottery boards by special techniques.
You can carefully reproduce world famous paintings such as Mona Lisa and last Supper and you can appreciate the collection of more than 190 art museums around the world.
Photographs are permitted under certain conditions, direct hand touching, some works are displayed outdoors, works from ancient times to the Middle Ages and the 20th century are exhibited.
One of the most wonderful works at the Otsuka Museum of Art is the Sistine Chapel that reproduced the whole in the original exhibition environment.

Tokushima Prefectural Awa Jurobe Yashiki Puppet Theater & Museum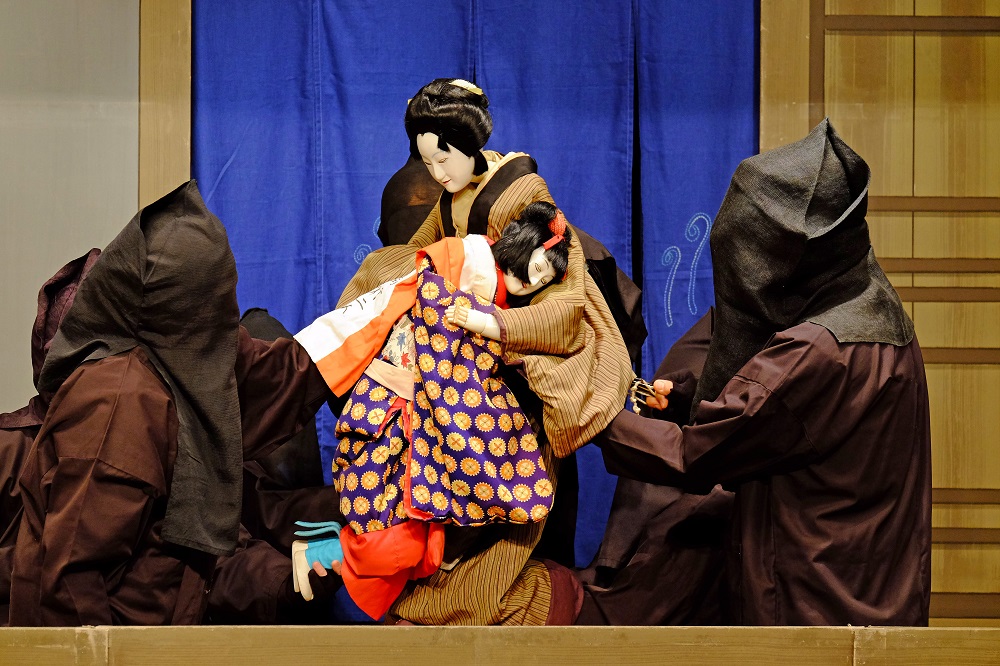 The Tokushima Prefectural Awa Jurobe Yashiki is a theatre and museum dedicated to puppet theatre. This form of theatre, whilst similar to Bunraku, is an entirely unique regional art and as such has been designated as a nationally important intangible folk-culture asset. Awa Ningyo Joruri combines dramatic storytelling, puppetry and the music of the Shamisen to create a wonderful performance. This traditional Tokushima art uses large glossy puppets which are engaging and dynamic to watch on stage. Here at the Tokushima Prefectural Awa Jurobe, you can enjoy a performance set in an idyllic Japanese house, then check out the exhibition space to learn about the deep connection between puppetry and Tokushima.
Awa Odori Kaikan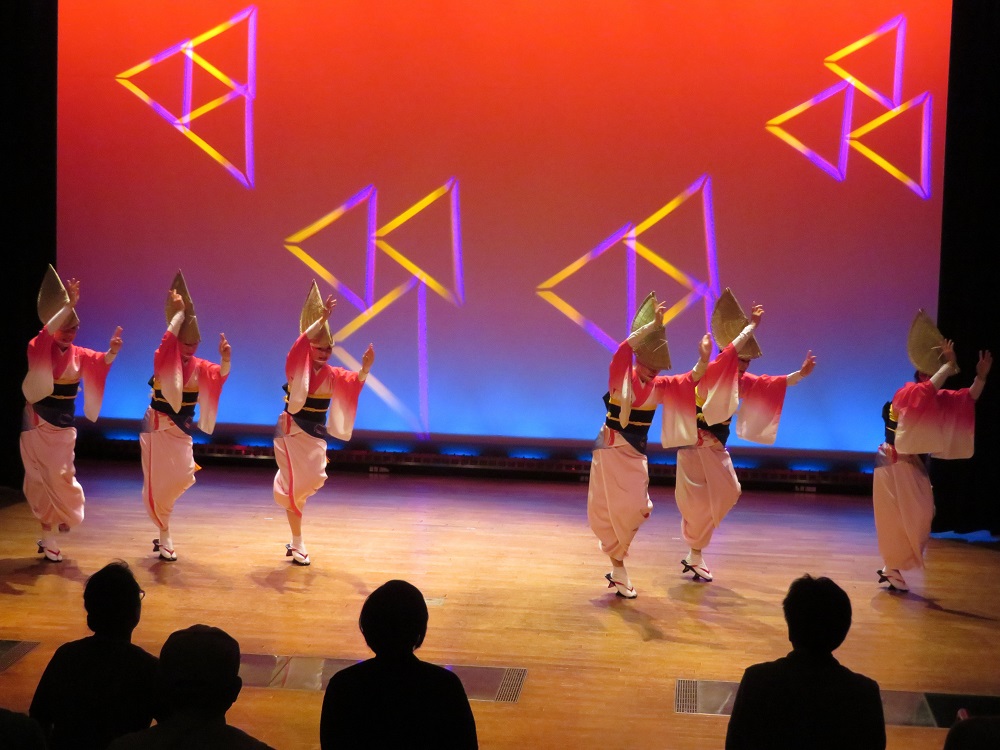 The Awa Odori festival is arguably Tokushima's most well-known and well-loved cultural event. This 400 year old dancing festival his held around the Obon holiday, where participants dress in traditional clothing, play music and dance through the streets. Though the Awa Odori only lasts a few days in August, here at The Awa Odori Kaikan (museum) you can experience the festival all year round with performances several times a day. Not only can you dig a little deeper into the artistry and cultural history of the festival but smiling local performers will also guide you in the simple steps!
Whirlpool Sightseeing Boat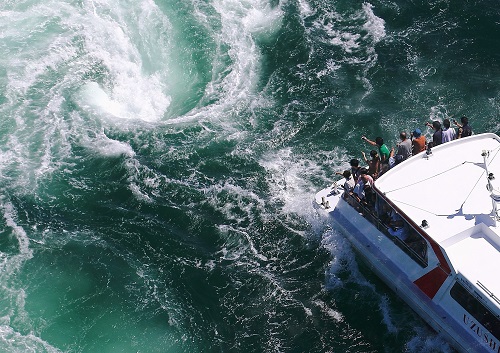 The Naruto Straight connects Tokushima to Awaji Island, and its current is the fastest in Japan, creating a spectacular series of whirlpools which can be up to 20 meters wide. The Whirlpool Sightseeing boat allows you to experience the whirlpools on an intimate level. There are two types of boat; the slow and smooth 'Wonder Naruto' and the smaller 'Aqua Eddy', which features an underwater observatory. The mesmerizing whirlpools, or Uzumaki, have become ingrained in Japanese culture as world famous 'Naruto Uzumaki' was named after this exhilarating natural phenomenon. This is one of the only places in the world where you can get so close to such impressive whirlpools on large sightseeing boats.
Kamikatsu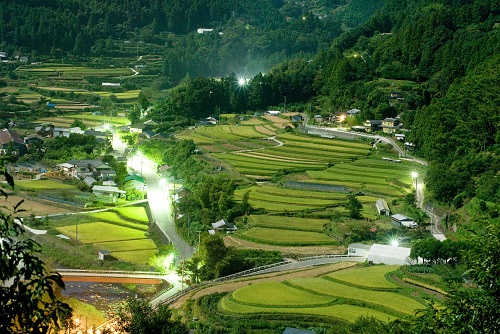 The small collection of village hamlets known as Kamikatsu recently gained international fame due to its positive efforts towards becoming a zero-waste town. The townspeople separate their trash into 45 categories and though they are currently recycling over 80% of the waste produced, they are aiming to achieve 100% by 2020. With its beautiful landscape, it's no wonder that residents of Kamikatsu are eco-friendly; the verdant mountain villages are overflowing with charm and small-scale agricultural ventures. Kamikatsu has stepped up to its international fame, and has opened stylish cafes and a local brewery for tourists looking to relax in the well-preserved rural area.
Uzu no Michi and Onaruto Bridge Museum Eddy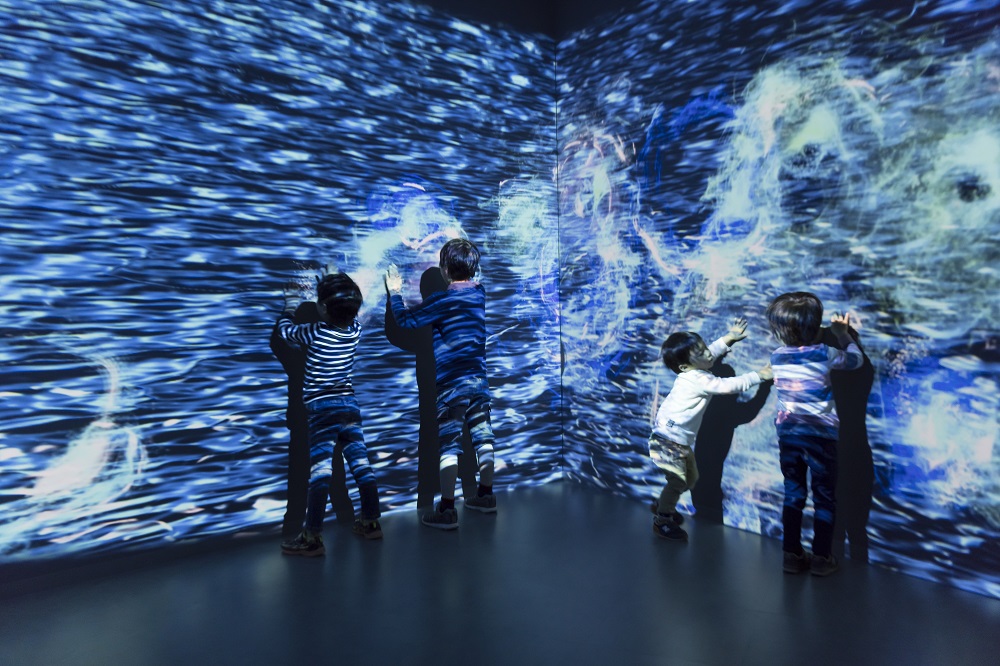 For those wanting to take in the enormity of the Naruto whirlpools, Uzo no Michi offers a 450-meter enclosed walkway boasting spectacular panoramic views of the swirling waters. This walkway, built underneath the Naruto Suspension Bridge, allows you to walk above the tumultuous strait, and even has an observation room with a glass floor to allow visitors to get a bird's-eye view of the natural phenomenon. Be sure to time your visit along with the current. During the strait's calm hours, you can check out the Onaruto Bridge Museum Eddy to learn about the construction of the Onaruto Bridge, about the spectacular science and history of the Naruto strait, and about its mesmerizing whirlpools.
Hyoutanjima Cruise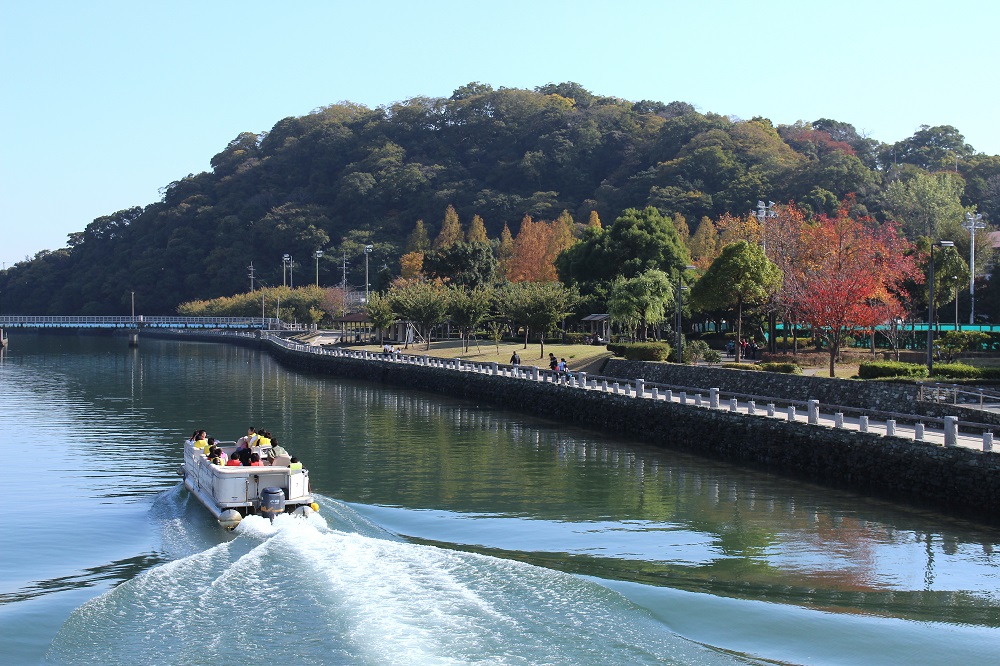 With over 130 rivers running throughout the city of Tokushima, it's only natural for them to become a means of exploring the urban landscape. Hyoutanjima is the name of the sand bar in the middle of Tokushima downtown, and this free open-top cruise is an excellent way to see the city especially on a hot day. Taking a river cruise at dusk and feeling the cool sea air is an unbeatable experience during the summer months.
The Earth Pillars of Awa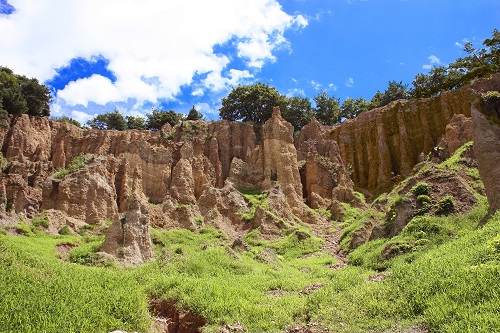 The Earth Pillars of Awa are a spectacular natural geological phenomenon where rock varying in softness is shaped by rain and the environment to form spectacular architectural pillars. Whilst you may have seen these unusual rocks in spaghetti westerns, this large grouping of 1.2 million year-old formations is located in the Dochu Kotsu Prefectural Natural Park, and has been designated as a Japanese national monument. This type of earth pillar is only found in three places across the world and is an extremely rare sight. Here at Awa there is a trail and an observation platform allowing visitors to look over the earth pillars and gain a different perspective of these ever-changing geological wonders. These sculptural pillars are made more artistic during the evening light-up where they take on a mysterious ancient aura.
Ryozen-ji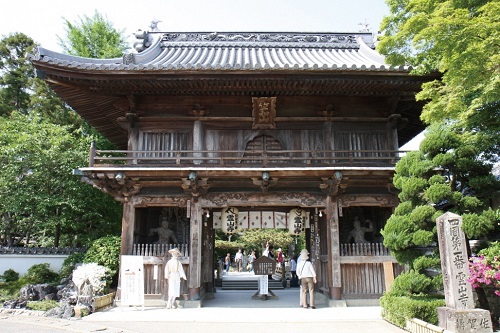 It is said that by visiting a eighty-eight sacred sites in Shikoku that is about 1,460 kilometers in total, the 88 earthly desires of human beings disappear and hope comes true. It takes about 6 weeks for Ryozen-ji to become a "temple of hope" and to complete this pilgrimage related to Kukai, the founder of Shingon sect, on foot. Often used as the first and last stop on this pilgrimage, this temple is a great place to pray for a safe journey and to pick up traditional white robes, walking sticks and good luck talismans for the arduous path ahead.
Honke Matsuura Brewery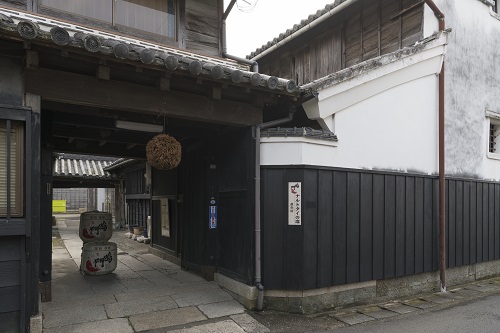 Founded in 1804, the Honke Matsuura Brewery is the longest-established Sake Brewer in Tokushima Prefecture. Their Narutotai branded sake, named after the famed local sea bream, is popular across the globe and said to be particularly well suited to be drank with its namesake. The brewery offers tours and sake tasting events; combined with the gentle crisp flavor, this is an ideal way for visitors to get a taste of the local East Tokushima brew.
Naruto Sea Bream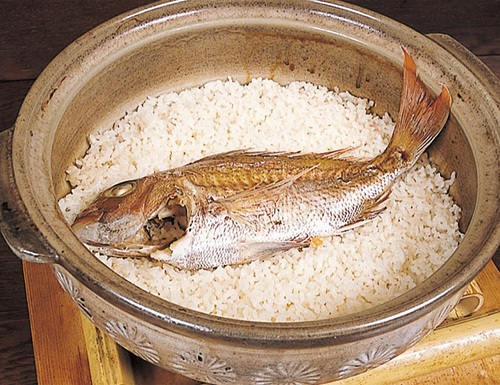 One of the best regional specialty of Tokushima is Naruto seabream, or Naruto-dai, caught fresh from the turbulent currents of the Naruto Strait. The fish grow in vigorous waters resulting in a delicious firm fresh with a delicate balance of fat. The fish is best enjoyed in the spring when the fat increases, making the fish especially tender.
Awa Beef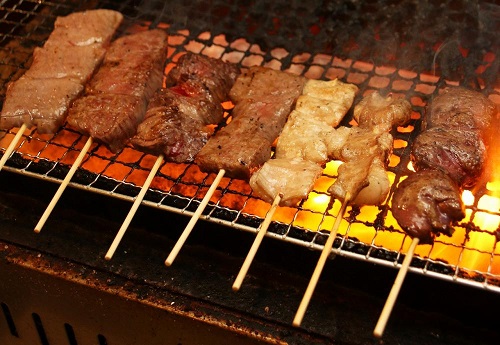 Japan is world famous for wagyu beef, and throughout the country diverse breeds are believed to be the best of the best. Awa Beef is one of these breeds hailing from a strong bloodline of Tokushima black cattle. Beef can only be designated as Awa Beef if it achieves grade 5 or higher on a very strict scale. The beef is tender, sweet with beautiful marbling and can be enjoyed as simple steak or in a decidedly more Japanese shabu-shabu hot pot.
Awa Odori Chicken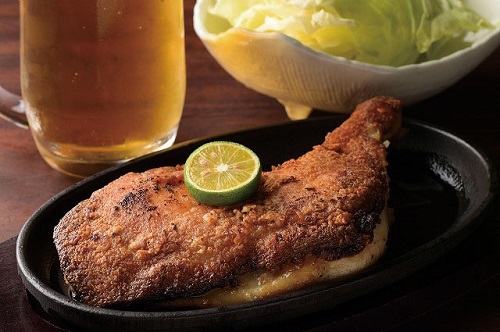 Awa Odori, a breed of local chicken, gets its name from its characteristic long feathers as well as from a play on the famed Awa Odori Festival. The chickens are raised in a natural environment, which gives them their famous rich sweet flavor as well as a reddish flesh. This type of chicken is incredibly popular across Japan but is best enjoyed fresh and simply served in Tokushima.
Hamo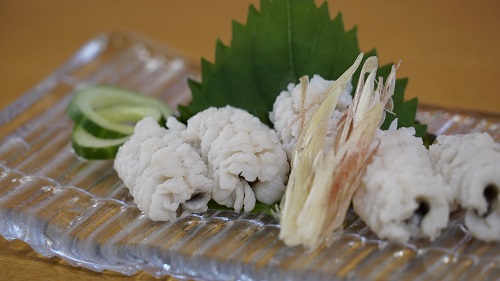 Hamo, or the daggertooth pike conger, is a sea water eel found in the rich waters surrounding East Tokushima. The fish is known for its firm texture and delicious skin. It is popularly served as part of a shabu-shabu hotpot or as crispy tempura. The best time to eat is in early summer and late autumn; be sure to check out these seasonal variations!
Tokushima Ramen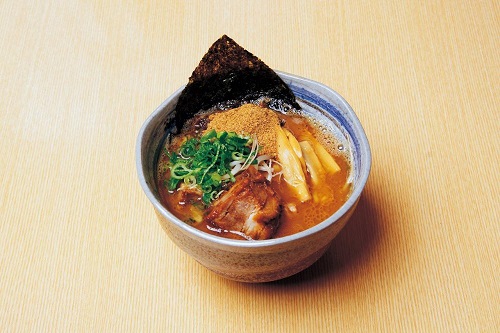 Ramen is certainly one of Japan's most internationally renowned dishes; what could be more iconic than a steaming bowl of noodles? Tokushima ramen is made using pork bone and dark soy sauce; its rich and salty broth has a sweet umami flavor. Like for other pork-based ramen, the noodles are cut a little thinner and cooked lightly to give a great texture. The dish is topped off with roast pork, green onions, bean sprouts and a raw egg. Try dipping your pork in the rich egg yolk for a truly luxurious flavor or, to dine like a local, order a side of white rice.
Tarai Udon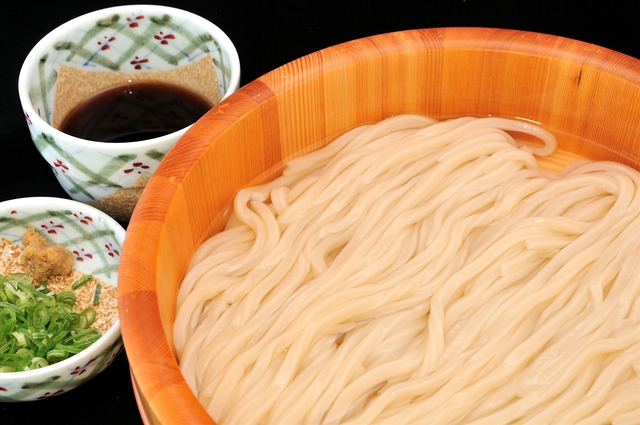 Tarai Udon noodles are a regional specialty hailing from Awa. Traditionally, the noodles are cooked then served in wooden washtubs, and eaten with the broth made from small local fish from the river. Along the route 318 in the mountains, there are several shops specializing in tarai udons. Grilled chicken or kamameshi are typical side dishes eaten with the udon.