Awaodori Kaikan:
Learn All About Tokushima's Famous Awa Odori Dance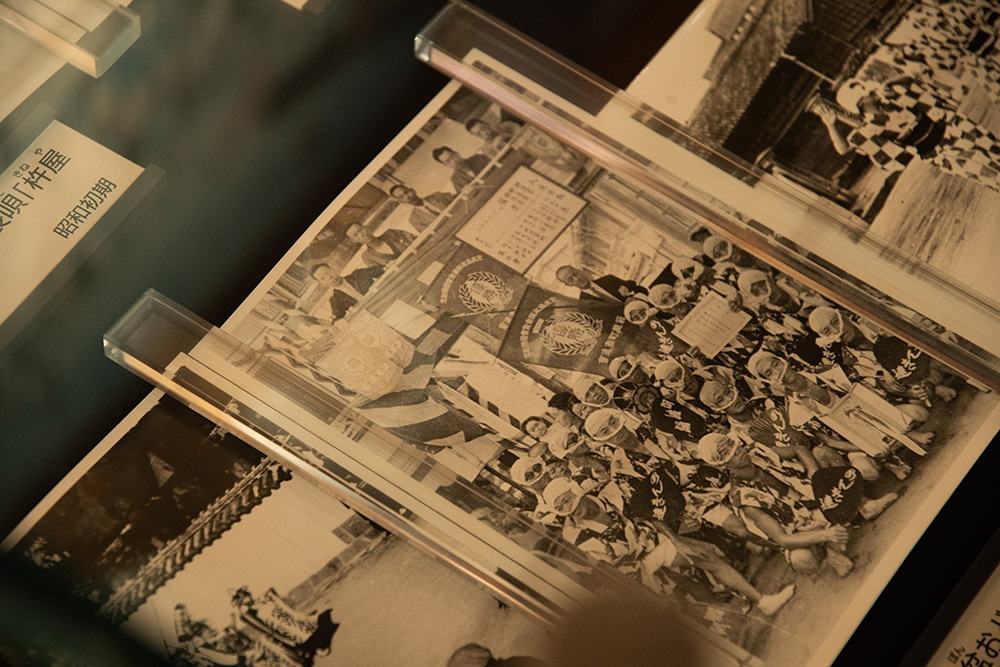 ---
By now you're probably already familiar with Awa Odori, one of Tokushima's strongest claims to fame. If not, here's a refresher: though there are some different theories on how the dance came to be, it's generally thought to have originated over 400 years ago.
Tokushima comes to life for four days every August as millions gather to watch Awa Odori dancers of all ages take to the streets and dance the night away, shouting "Yatto sa! Yatto yatto!" as they go by. Alas, if you can't time your trip for this amazing festival, then visit the next best thing: the Awaodori Kaikan.
On the first floor you'll find artisanal crafts and local specialty ingredients at the Arudeyo Tokushima store, one of Tokushima Prefecture's largest souvenir shops. You'll also spy some Awa Odori souvenirs such as tenugui cloths, postcards, and even costume accessories. For our purposes, though, head first to the information desk at the entrance to grab some tickets for one of the daily Awa Odori performances. Yes, that's right — you can enjoy genuine Awa Odori dances all year round here.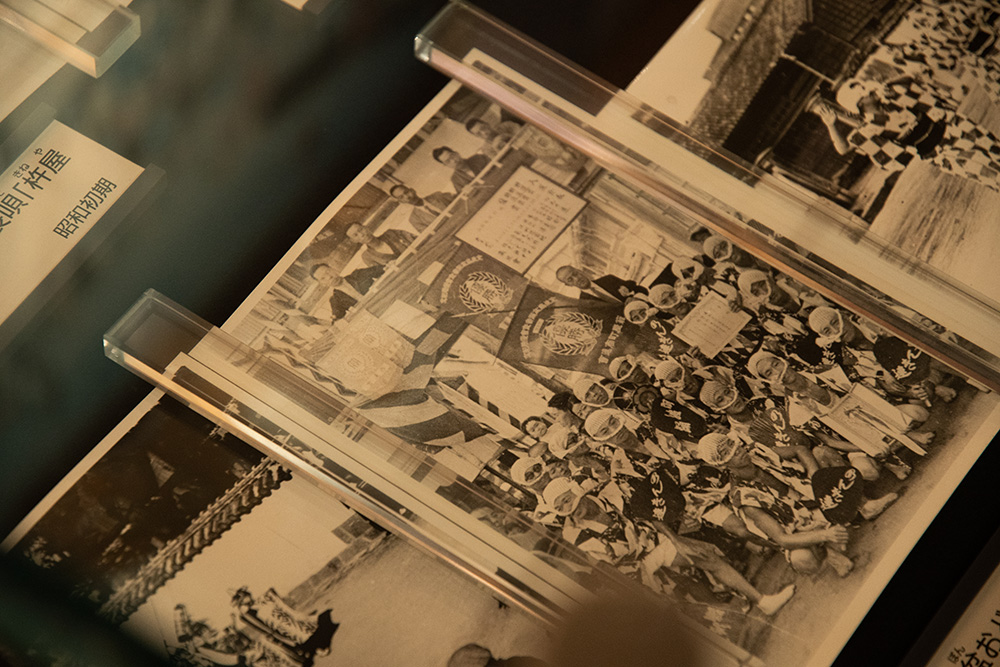 If you have some time to kill before the performance, go to the third floor to explore the Awa Odori Museum. It's a compact space but showcases costumes, instruments and retro posters of former festivals. It also explains the history of Awa Odori throughout the years so you have a better understanding of how the dance developed. Most of the information is in Japanese, but there are handy QR code points to get English summaries of most of the displays. Be sure to take a close look at the miniature dioramas of historic festivals — some of the tiny people's antics may surprise you. At the exit there's a movie corner where you can enjoy an immersive 3D experience* of a real Tokushima Awa Odori Festival. Before you leave, don't forget to take a photo with the model dancers outside.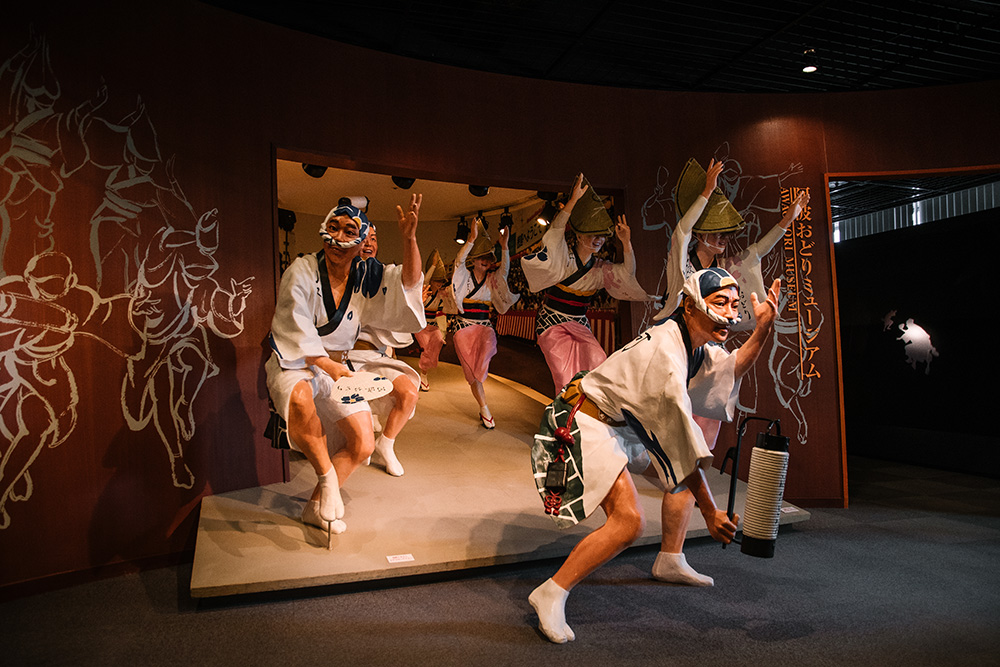 Head down to the second floor for the main attraction: the Awa Odori Hall performance. There is a gallery space near the waiting area so if you're curious, take a look before going in to the hall. The hall is an intimate space that seats 250 and is a great way to not only catch a show, but also get some dancing practice of your own. Be prepared to be amazed as the Awa Odori Hall dancers take to the stage. Not only will you get a performance, but this 40-50 minute event also includes a quick guide on the different roles, instruments, and dance steps. Visitor participation is strongly encouraged, so get ready to dive in to a mini Awa Odori lesson along with the team members. You'll be a pro in no time!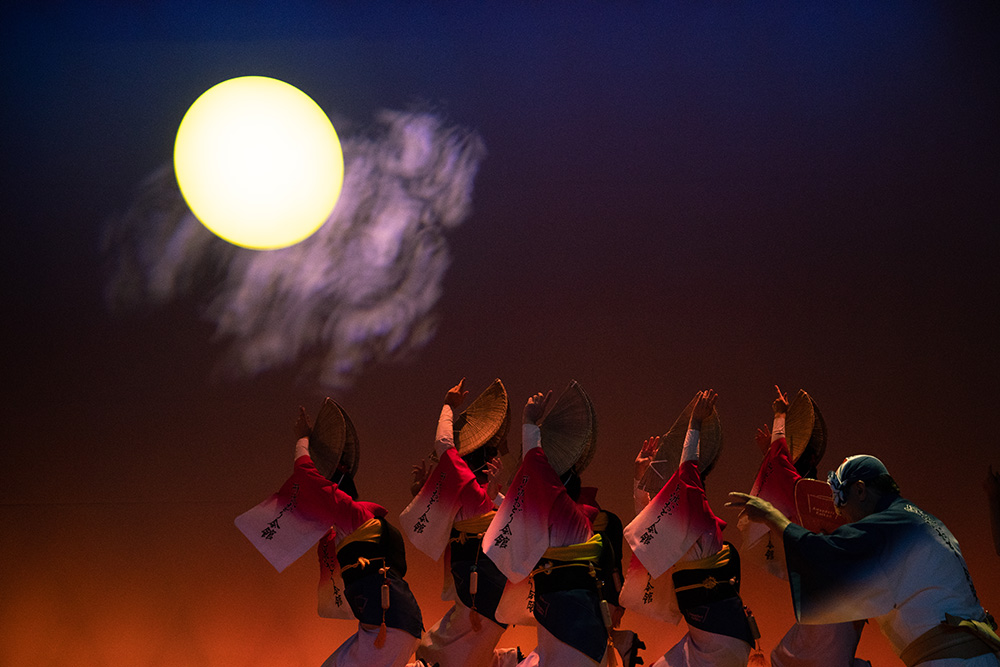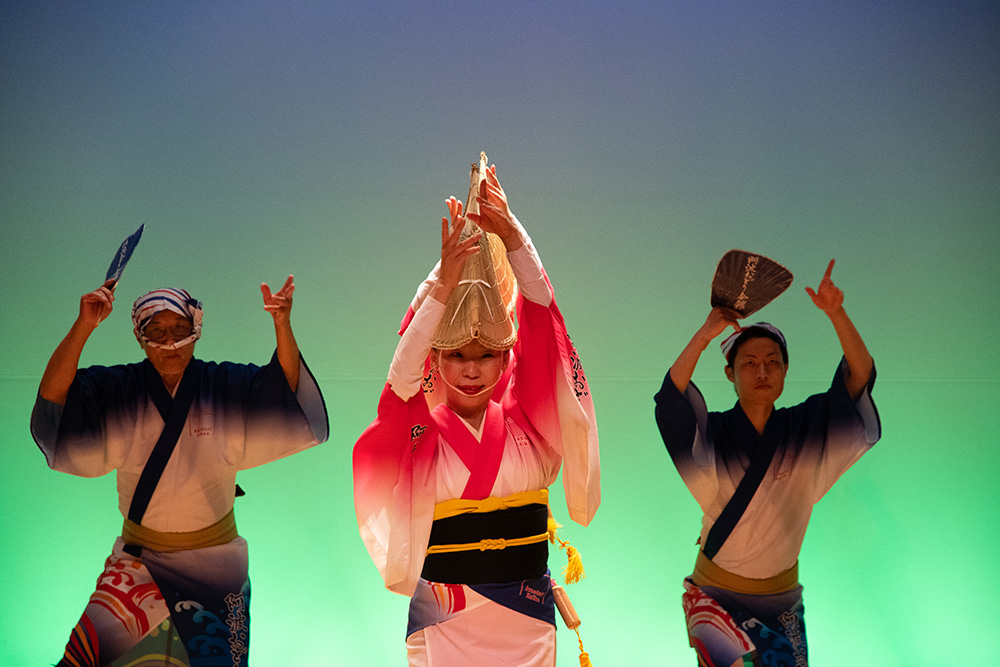 If you're all Awa Odori-ed out and you want to experience one of Tokushima city's best views, head to the fifth floor of the Awa Odori Kaikan to ride the ropeway to the top of Mt Bizan. The mountain offers beautiful panoramic views of the Tokushima plain and the Yoshino River, among other scenic spots.
Awaodori Kaikan
Where: 2-20 Shinmachi-bashi Tokushima City, Tokushima Prefecture
More info: https://awaodori-kaikan.jp/en/
Note: *Due to current Covid-19 restrictions, the 3D video experience is not available. There is, however, another Awa Odori festival video on show.
Awa Odori performance schedules vary, so check the website beforehand.