Introducing 「HIKE! TOKUSHIMA」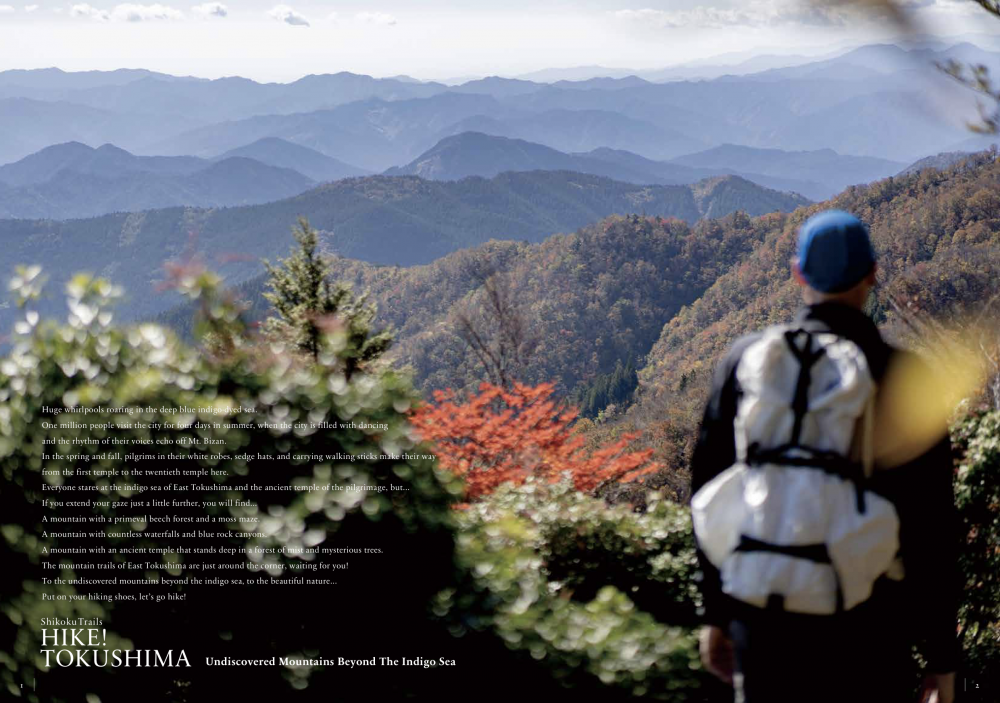 Approximately 80% of Tokushima prefecture is mountainous.
In 2020, East Tokushima Tourism Authority started a new project named "HIKE! TOKUSHIMA."
---
East Tokushima, unexpectedly mountainous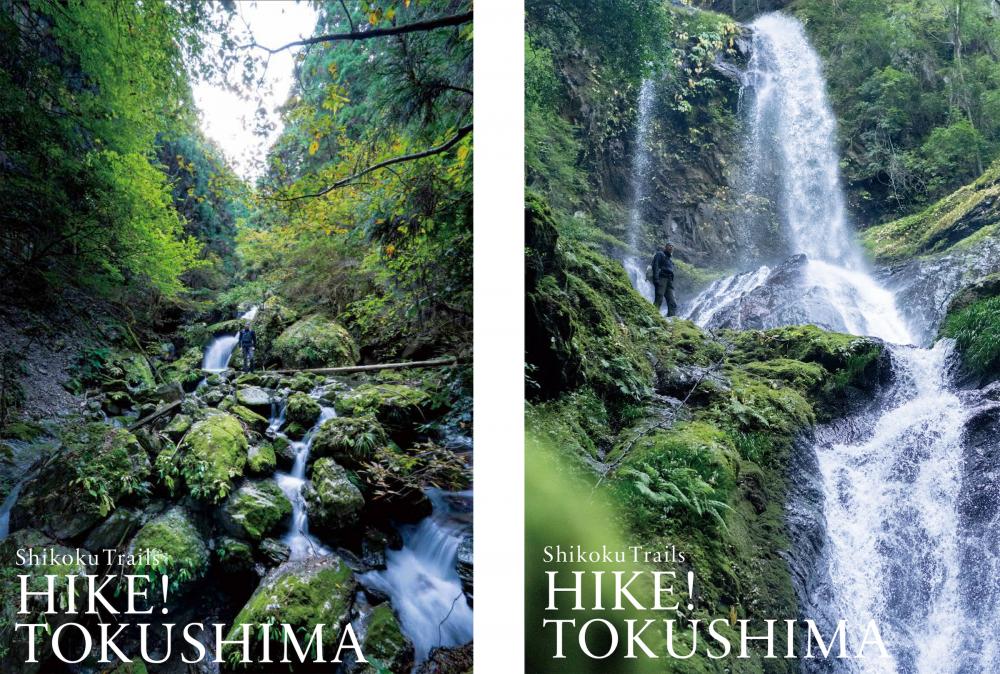 When you think of East Tokushima, what comes to mind? Maybe you'd think of the great whirlpool in Naruto and traditional indigo dye production? Or perhaps the prefectural capital, Tokushima city, where the Awaodori festival, one of the biggest festivals in Japan, takes place every summer. The many houses and large shops along the busy multi-lane roads may lead you to think that East Tokushima is "busy" or "urban."
Actually, the East Tokushima area includes many truly mountainous towns and villages, such as Kamiyama, Kamikatsu, Yoshinogawa, Sanagochi, and Katsuura. Only a short trip further inland from the busier commercial towns in the coastal area will take you to deep mountains.
Most mountains in East Tokushima are lower than 1000 m, good for casual day hikes.
Cars can directly get to the trailheads and many of them can be easily accessed from Tokushima by public transportation like buses and trains.
East Tokushima has relatively mild weather throughout the year. Winter snow season, even in the high mountains, is shorter than other areas in Japan and of course most lower areas rarely have snow all year round.
Local hikers and trail-runners love these mountains as their outdoor playground. We don't want to keep our mountains secret, we want mountain-loving visitors to explore Tokushima to get to know our beautiful nature. That was how the "HIKE! TOKUSHIMA!" project started.

Found by foreign pilgrims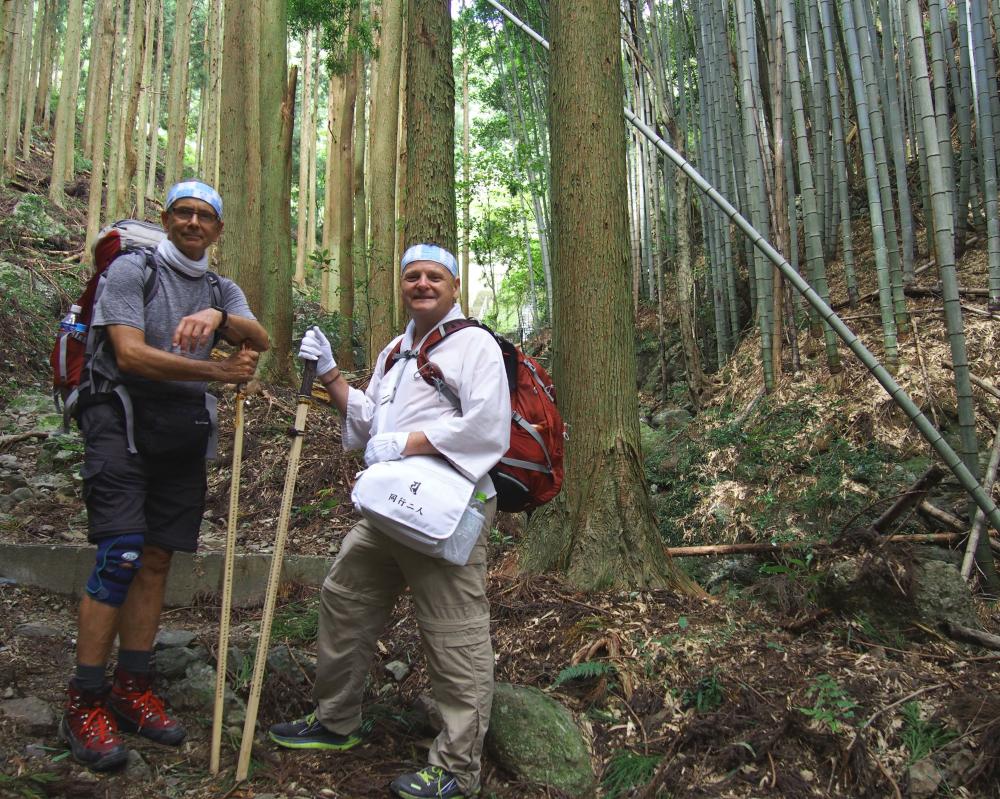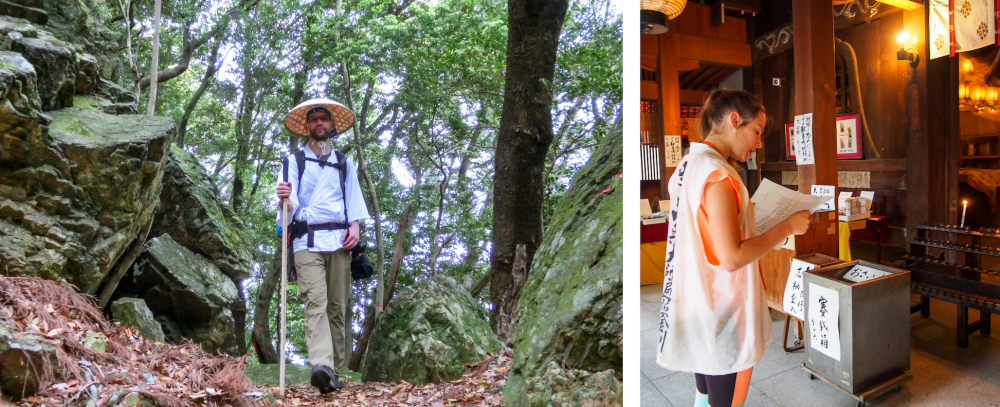 Throughout its 1200 year long history, the Shikoku 88 temple pilgrimage has attracted hundreds of thousands of people from all over Japan. Lately, the majority of people take advantage of the convenience and speed of cars and tour buses. More and more bikers in their white pilgrim robes have been seen along the route as well. On the contrary, the traditional way, walking has become much less popular among Japanese pilgrims nowadays. Interestingly though, the number of walking pilgrims coming from outside of Japan is now rapidly increasing.
How did they know about the Shikoku pilgrimage? Many of those foreign pilgrims have walked the Camino de Santiago in Spain or the Kumano Kodo in Wakayama, both are designated World Heritage sites, and heard about Shikoku from other pilgrims. Some have visited Koyasan, a very popular destination for international tourists in Japan and saw people in their white robes and sedge hats walking through the ancient cider trees. Lately, more and more international pilgrims come straight to Shikoku without travelling to other parts of Japan, thanks to coverage in the global media.
The foreign pilgrims usually spend several weeks of their time in Shikoku to walk and visit the temples. By the time they finish their journey, many of them have fallen in love with Shikoku and enthusiastically talk about their experiences during their walk.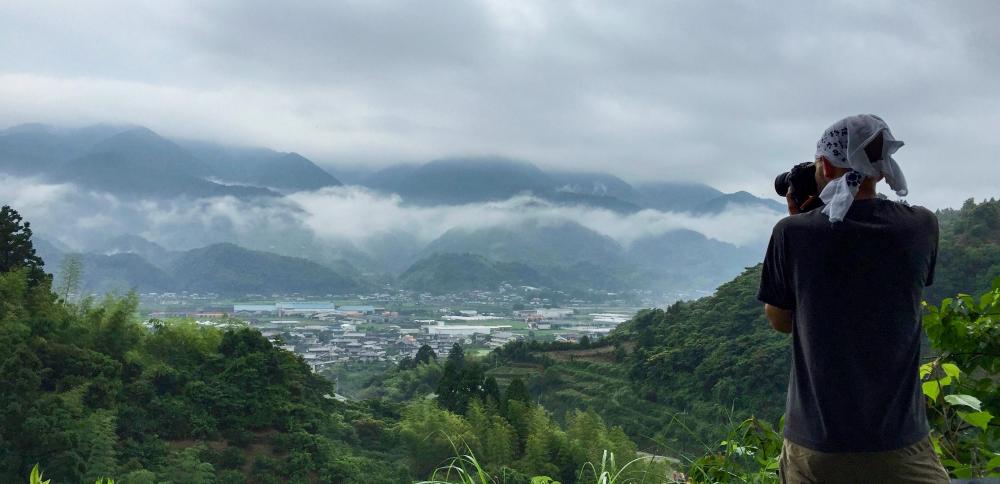 Among those memories, they commonly mention the beauty of Shikoku's mountains. They say the best part of walking the Shikoku pilgrimage are the natural trails through the mountains. Many of these people have hiked the world's best known mountains in Europe or America. But still, they insist that Shikoku's mountains have their own unique beauty and attraction. "Mystical and serene" are how they often describe them.
Many foreign pilgrims say that they'd love to explore more of Shikoku's mountains outside the pilgrimage route and those who did expressed their excitement about the beautiful nature and scenery.
For the foreign pilgrims, finding information on the local mountains and other nature attractions has been the biggest challenge due to the language barrier. We heard the call from them, and we wanted to respond. Why don't we put together the information specially focusing on hiking, both in Japanese and in English to make it more easily available for people both inside and outside of Japan? Let more and more people know about these wonderful Tokushima mountains and want to come hike them. So, the idea of "HIKE! TOKUSHIMA" was born.
Which trails would you pick? Customize your own route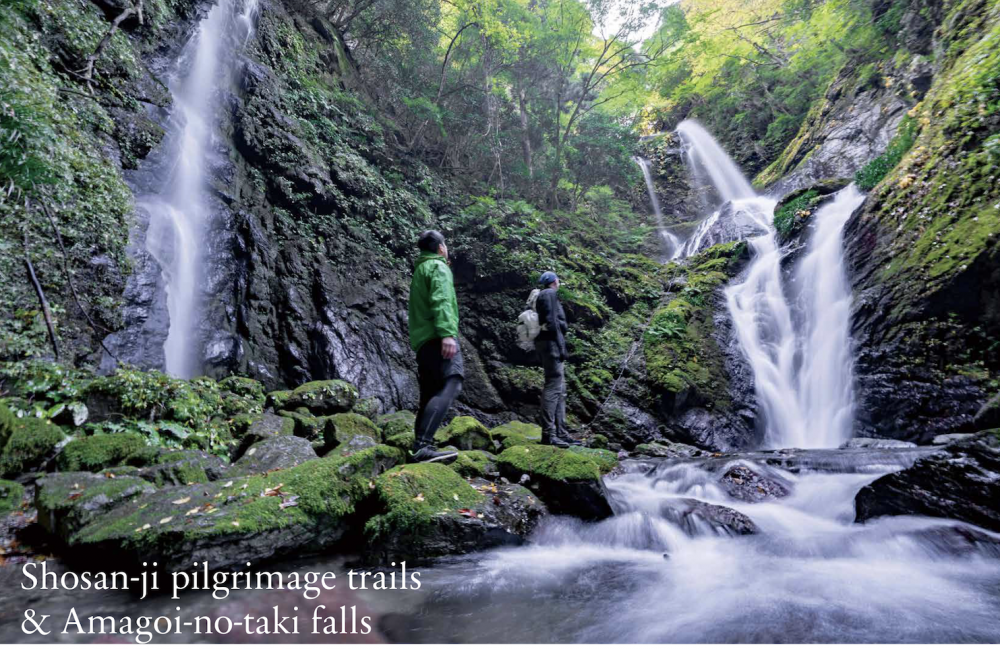 The "HIKE! TOKUSHIMA" booklet, published in March, 2021, introduce seven areas in East Tokushima and each one of them has multiple hiking routes.
・ "Shosan-ji pilgrimage trails & Amagoin-no-taki falls" features Mt. Shosanji in Kamiyama town.
・ "Mt. Kotsu" features Mt. Kotsu in Yoshinogawa city.
・ "Taiwan-ji old trails" features Mt. Oyama in Kamiita town.
・ "Mt. Bizan & Konji-ji" features Mt. Bizan in Tokushima city.
・ "Mt. Nakatsumine" features Mt. Nakatsumine in Katsuura town.
・ "Kamikatsu" features Jigen-ji, Mt. Yamainudake and Mt. Takamaru in Kamikatsu town.
・ "Mt. Komoso and Mt. Toishigongen" features the two mountains in Kamiyama town.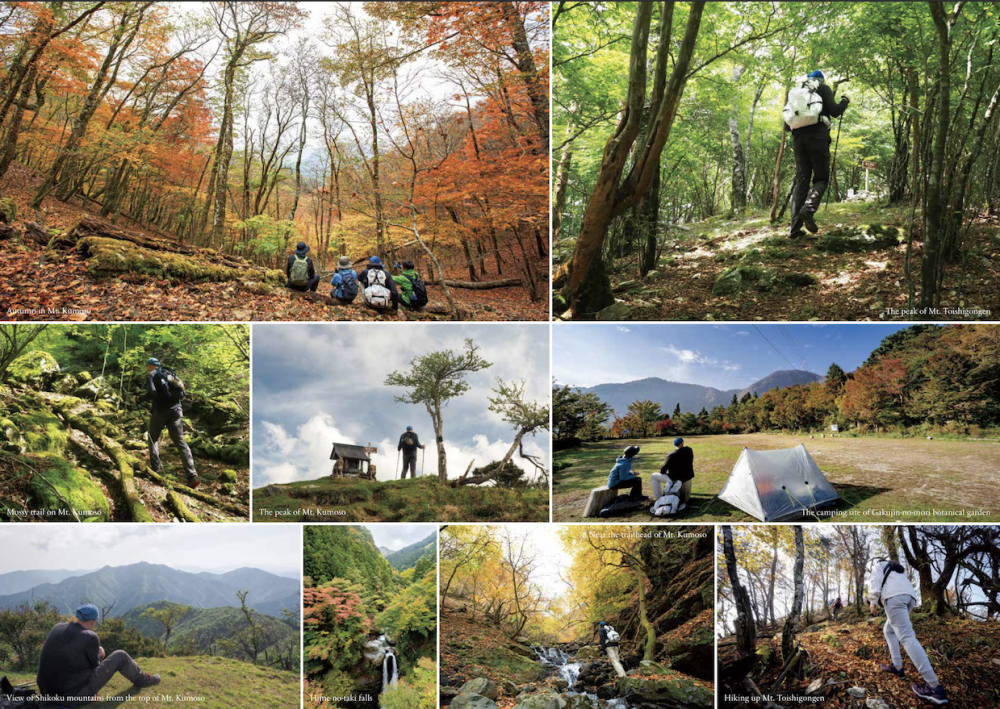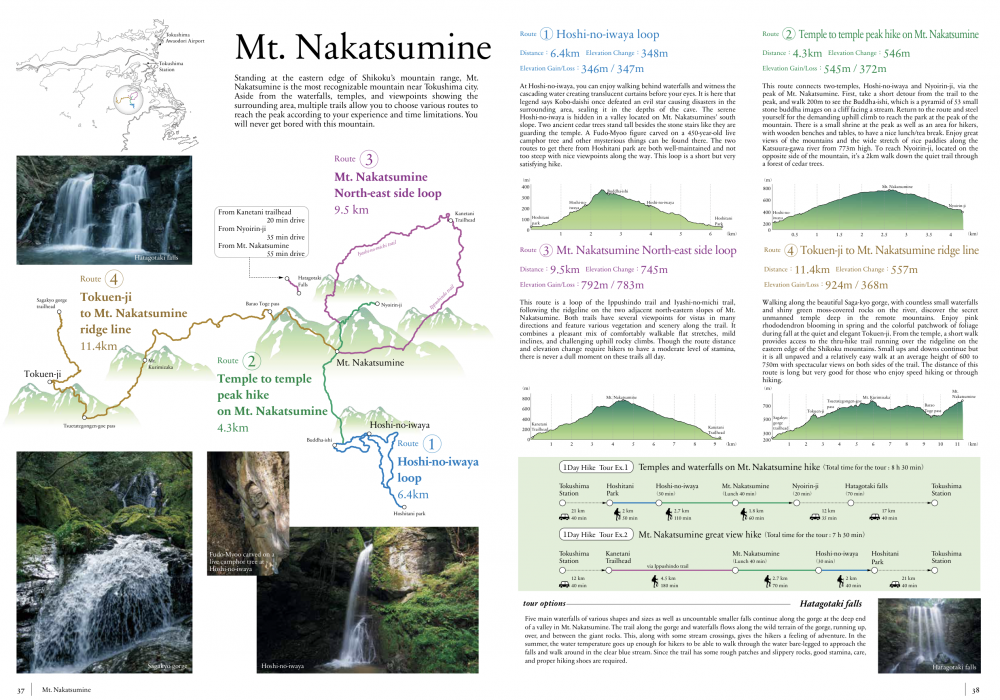 The distance of all the hiking routes in each area is good for day hike, ranging from a couple of hours to 8 hours. Depending on your schedule and experience level, you can pick up a single route for a few hours, or combine multiple routes to make a longer course. You can also stay at lodgings or camping sites in the area for a two-day hike. Enjoy customizing your own hike!
Special experiences at the shrines and temples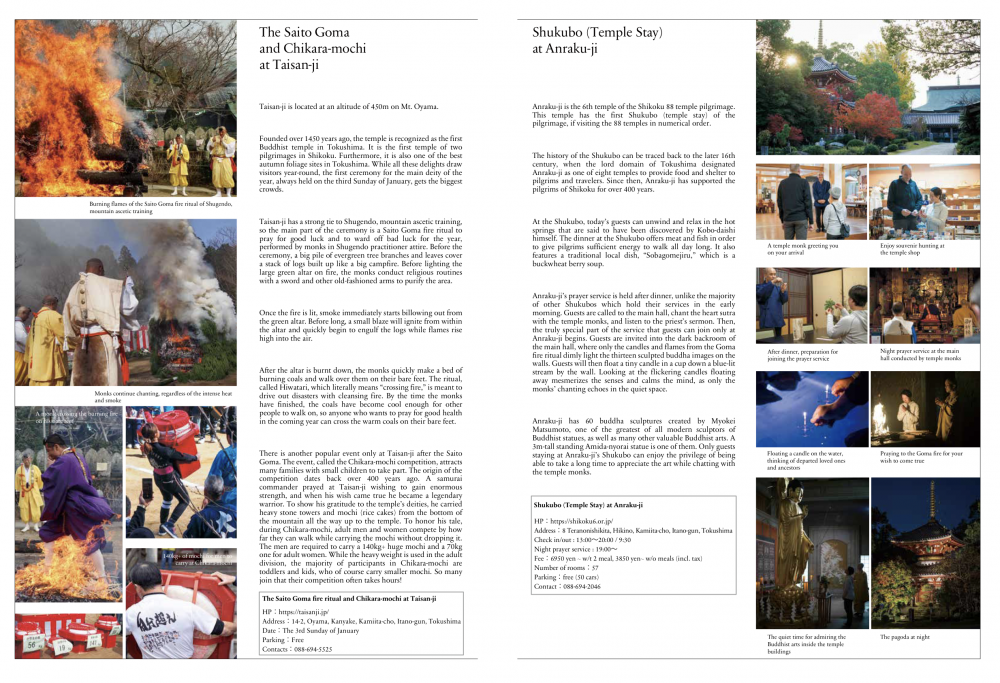 The "HIKE! TOKUSHIMA" booklet has special sections introducing events/festivals and activities at some temples and shrines in East Tokushima, which the hikers can participate in. The festivals are very seasonal but the other temple activities can be joined throughout the year. These special features were also brought up from the many voices of foreign pilgrims who wished they could have known these activities and festivals when they were passing through.

On this website, we are going to post more information relating "HIKE! TOKUSHIMA" not in the booklet yet due to the page limit.
East Tokushima is for hiking mountains.
Welcome to "HIKE! TOKUSHIMA," the undiscovered mountains beyond the indigo sea.