Making Local Connections: 3 Places to Eat, Stay and Support Communities in East Tokushima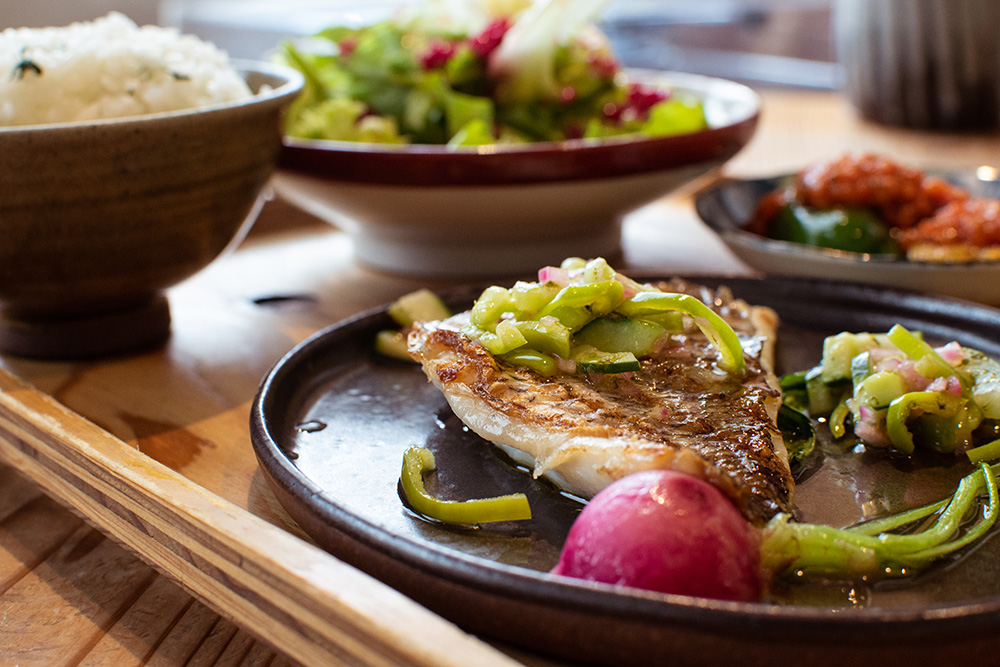 ---
As with many regions in Japan, smaller towns in the countryside struggle with an ever-increasing aging population and fewer people to take over community efforts. Thankfully there are many groups across East Tokushima to combat the ill effects and create opportunities for everyone, both young and old. You can do your part by supporting the local community when you visit — and get an amazing meal while you're there.
Kamaya and Kama-pan & Store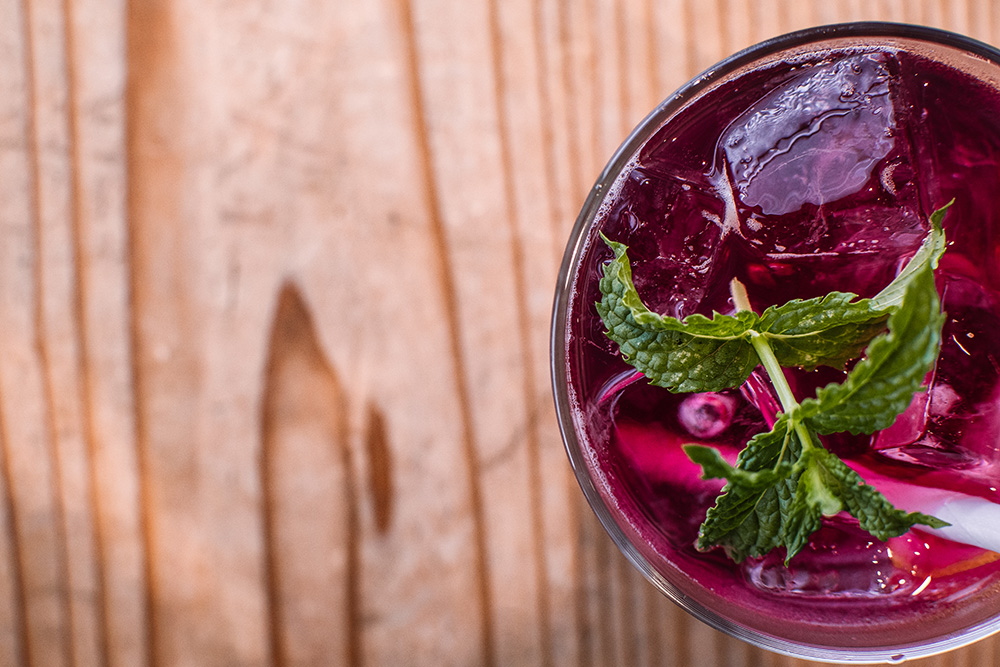 Started in 2015, the Food Hub Project in Kamiyama is a revitalization effort to help sustain the local agricultural industry and nurture farmers of the future. One of its many activities is operating Kamaya, a restaurant serving seasonal meals using locally sourced ingredients. The venue is a spacious, open-plan restaurant with windows into the kitchen. Diners can see rice being cooked in kamado (traditional earthenware stoves) using spring water from the mountains nearby. They serve hearty breakfasts and lunches, but note that dinner is by reservation only. Next door is Kama-pan & Store, a bakery that sells freshly baked bread and pastries, as well as souvenirs, organic vegetables and homemade sauces and spices.

Where: 190-1 Aza-kita, Jinryo, Kamiyama-cho, Myozai-gun, Tokushima Prefecture
More info: http://foodhub.co.jp/daybook/?category=English
How to get here
Kamaya is an approximately 45-minute drive from central Tokushima.
If you're traveling by bus, board the number 57 Kamiyama Line bus at Tokushima Station and get off at Kamiyama Koukou-mae. From there, it's a four-minute walk.
Renmaru Café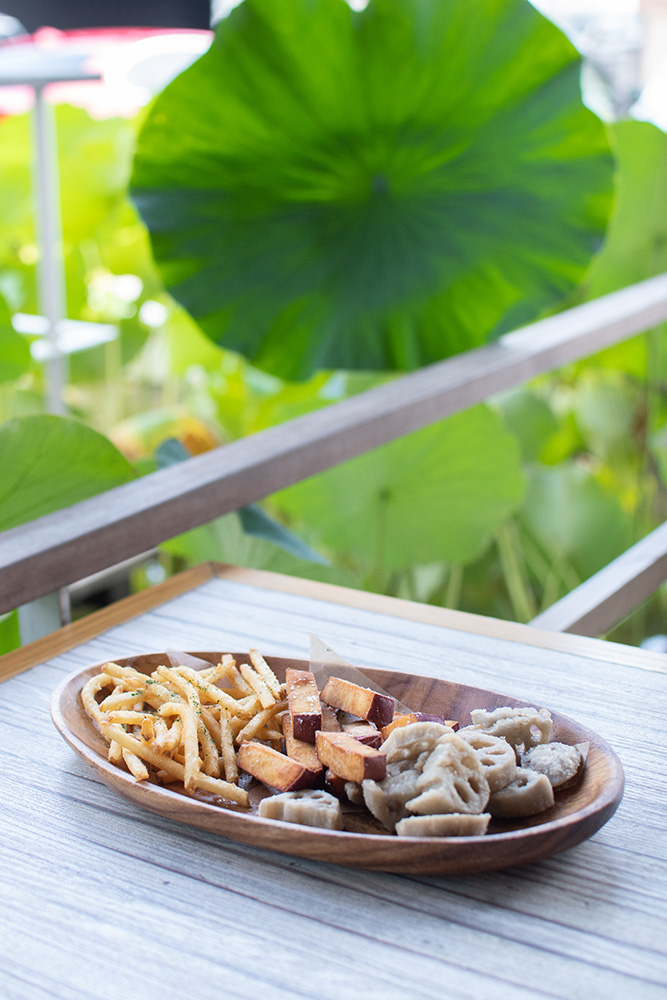 Renmaru Café introduces new audiences to one of Tokushima's most famous products: the humble lotus root. Normally grown in vast fields across the prefecture, lotus roots grow up to 2 meters long and need plenty of space to thrive. However, diners here will be able to dine near — and with appropriate reservations, inside — a small lotus root field on café premises, giving customers a chance to get close to this locally produced plant. Dishes serve lotus root in a myriad of ways, including udon and soba using lotus root powder, as well as Western and Japanese dishes that use liberal amounts of the vegetable. Renmaru Café also has a small souvenir shop that sells locally made trinkets, lotus root-related snacks and more.

Where: 120 Hamabatakita Saita, Muya-cho, Naruto city, Tokushima 772-0002
More info: https://www.renmaru-cafe.jp/
How to get here
Renmaru Café is located in central Naruto city, making it a short 10-minute walk from Naruto Station. For visitors arriving by car, it's a 25-minute drive from central Tokushima city.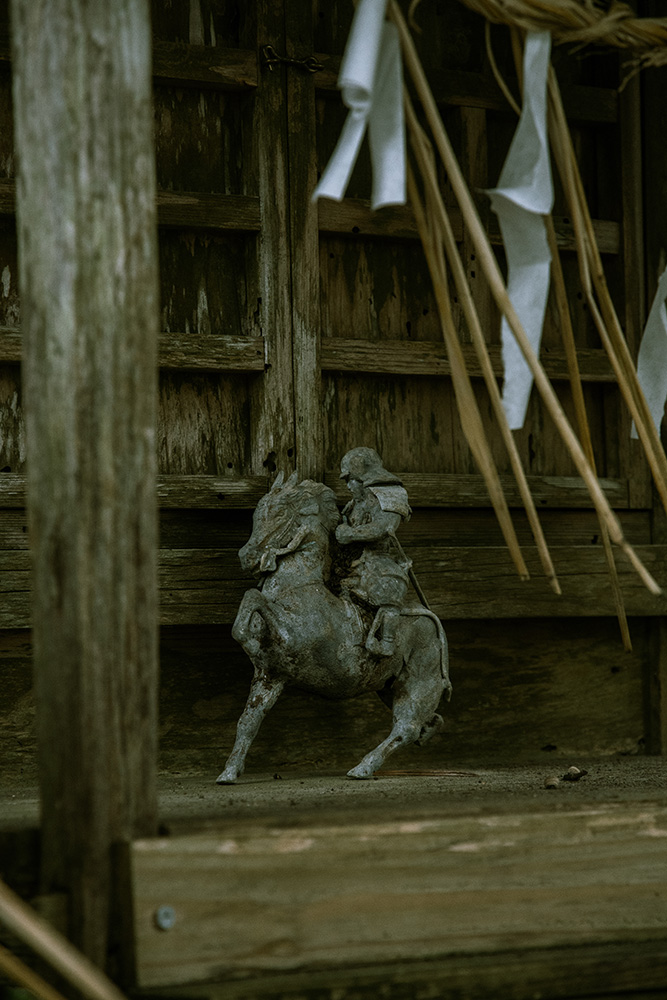 Fureai-no-Sato Sakamoto
Sakamoto in the town of Katsuura came up with an innovative way to reinvigorate the area and help connect travelers with locals: renovate the closed-down Sakamoto Elementary School and reopen it as an inn and community center. The inn offers a nostalgic, reasonably priced stay for pilgrims and tourists alike. Not only that, visitors can try a range of activities such as making udon, experimenting with plant dyes and seasonal agricultural tasks. While here, visitors should make time to walk around the picturesque village — it has some stunning mountain views — and drop by the peaceful Sakamoto Hachiman Shrine, which is just a short walk from the inn.
Fureai-no-Sato Sakamoto is an off-the-beaten track location, but it can serve as a good base to visit both nearby Kakurinji and Hoshi-no-Iwaya. The inn is well-versed in adjusting food for a variety of dietary requirements — make sure to let them know at the time of your booking.

Where: 1-5 Miyahara, Sakamoto, Katsuura-gun, Tokushima
More info: https://fureainosato.net/
How to get here
Given its out-of-the-way location, it's easiest to get here by car. It takes about 45 minutes from central Tokushima city. If you plan to arrive by bus, there are two different ways to get here:
Take either the number 93 Tatsue Line bus headed for Kayahara or the 87 Tomioka/Tachibana Line bus for Tachibana-nishi to Yokose-Nishi stop. If you choose this route, please notify staff in advance so they can come pick you up.
2) Take one of the above buses, but change at Minami-Komatsushima. Board the 82 Katsuura Line heading for Obaku-ue and disembark at Sakamoto Hachiman Jinja-mae. From here it's a one-minute walk downhill to Fureai-no-Sato Sakamoto.