Explore Hidden Gems in Naruto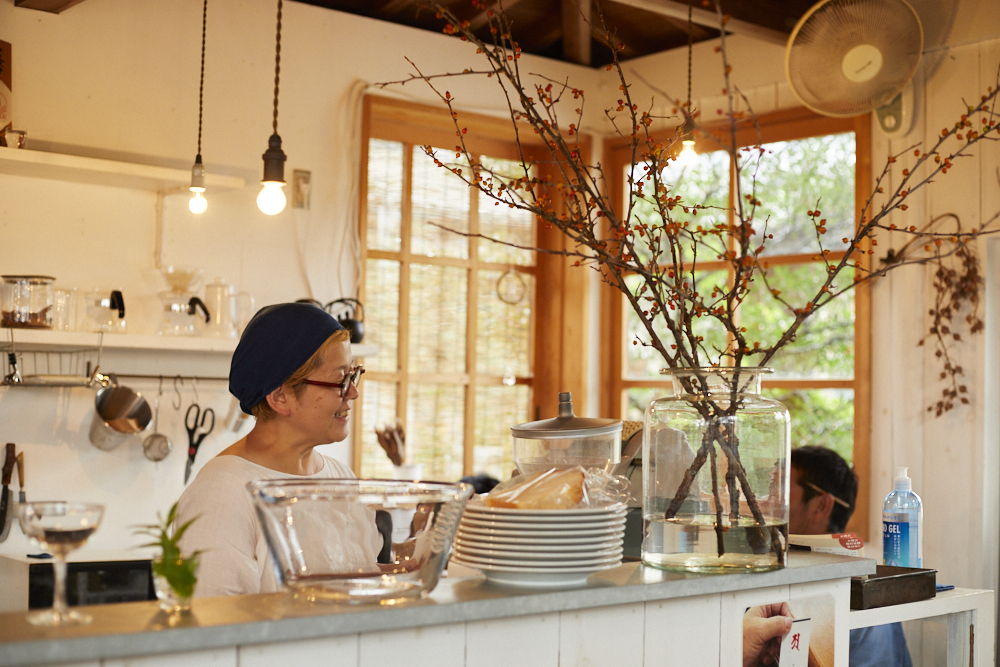 ---
Many visitors to Naruto will know the main attractions: Otsuka Museum of Art, the Naruto whirlpools, and even Oasahiko Shrine. These are all excellent destinations, but for those who want to dig a little deeper, here is a guide to some less famous places and activities in Naruto. The best part? They're all within walking distance of each other.
Torinin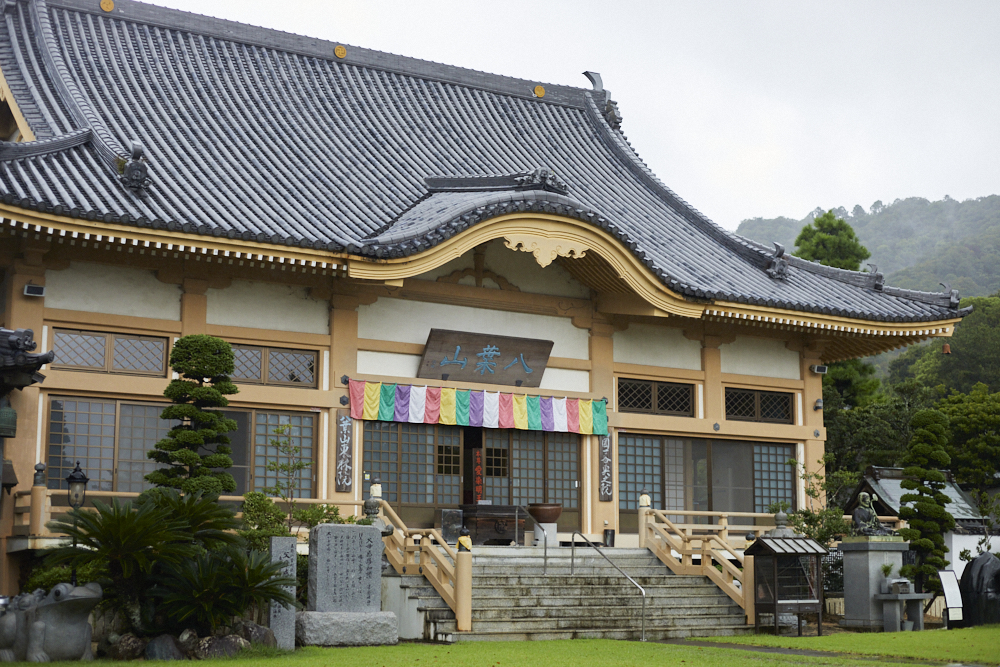 Torinin is the okunoin of Ryozenji, the first temple on the Shikoku pilgrimage. The okunoin is one of the most sacred spaces of a temple, where either the founder or a closely-related Buddha is enshrined. Many pilgrims visit Torinin before starting out on the Shikoku pilgrimage, believing it to be the first proper destination on the route. The road leading to the temple (and the neighboring Ushihiko Shrine) is lined with cherry blossom trees that create a canopy of pale pink petals in late spring. For a unique memento, buy an omikuji (a fortune telling paper strip), which, at Torinin, displays a motivational message in the regional Awa dialect.
Where: 59 Yamada, Otani, Oasacho, Naruto City, Tokushima Prefecture
More info: https://torinin.jp/

Rousokuyo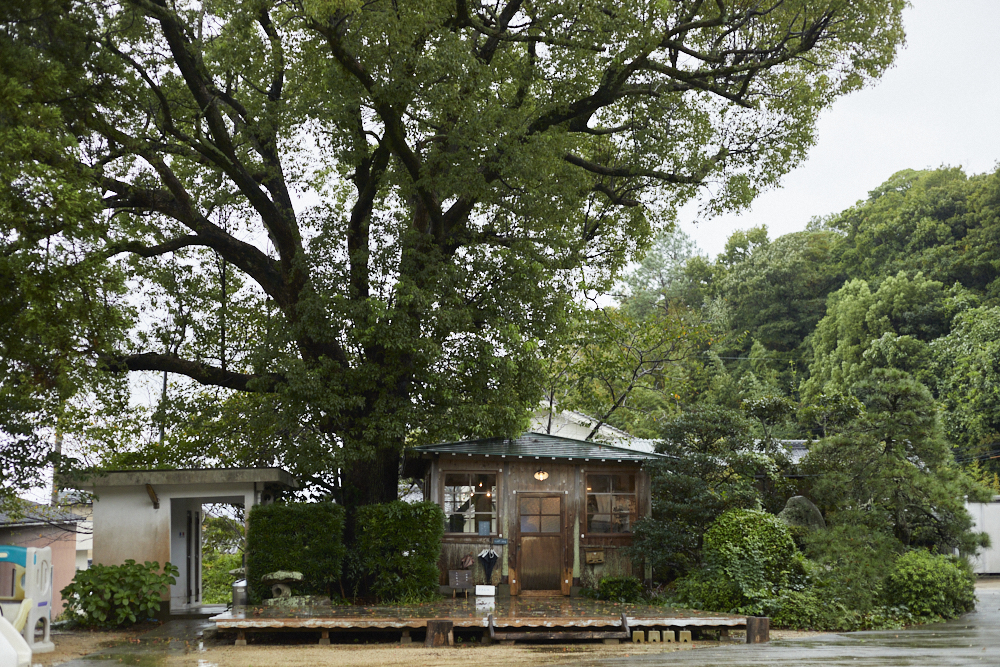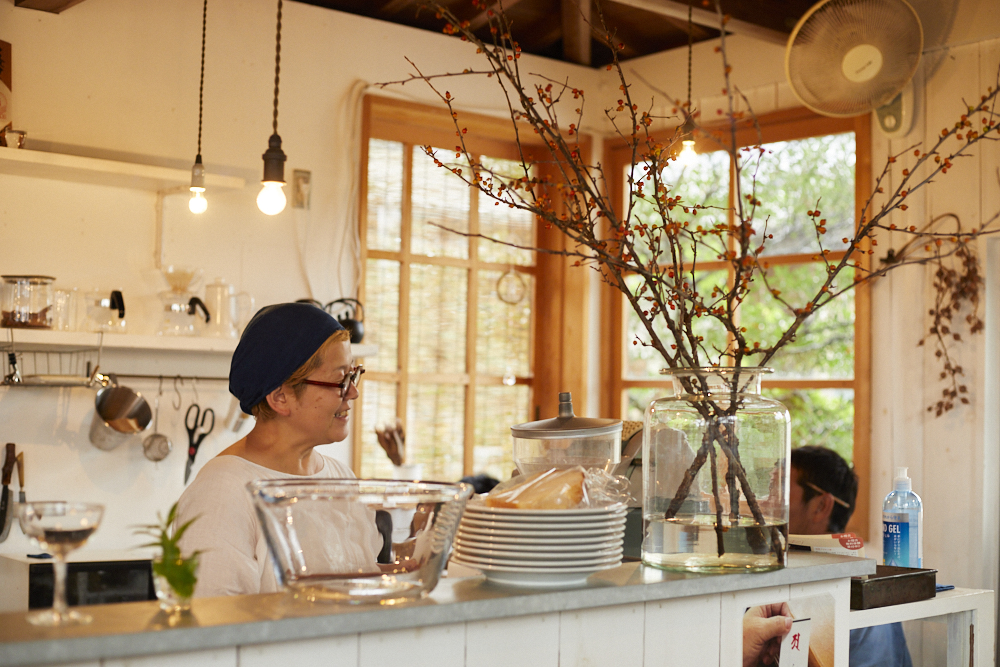 Tomoyo Motoki runs Rousokuyo, a rest house-turned-café on the Torinin temple grounds. At a first glance it's easy to miss as the weathered wooden building is enveloped by trees and bushes and lies slightly to the left of the main temple structure. It only takes one step inside to feel instantly at home. Motoki has decorated the interior with old schoolhouse chairs and tables and clever design details that mark the passing of the seasons. The café serves a selection of homemade sweets, toast and hot and cold drinks — many of them inspired by the seasons as well. Specialties include the creamy black cheesecake (sprinkled with black pepper) and the chai soy latte, a rich spice blend with a fragrance that is both soothing and refreshing.
When: 11:00am-5pm, Mon, Tue, Thu, Fri; Closed Wed, Sat, Sun
Where: 59 Yamada, Otani, Oasacho, Naruto City, Tokushima Prefecture
More info: https://www.rousokuyo.org/

Fukujyu Soy Sauce Factory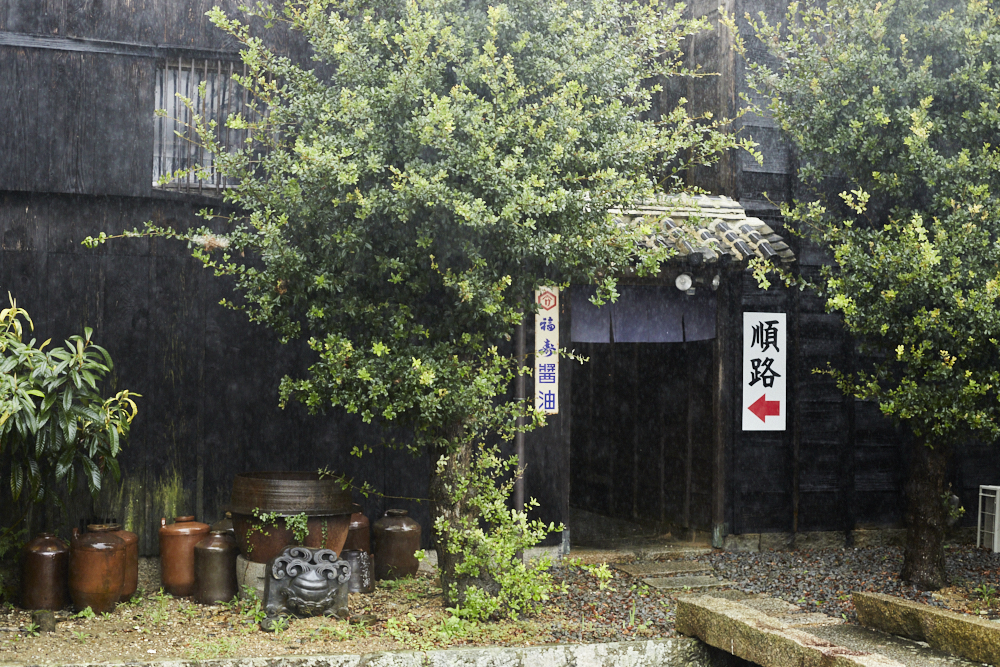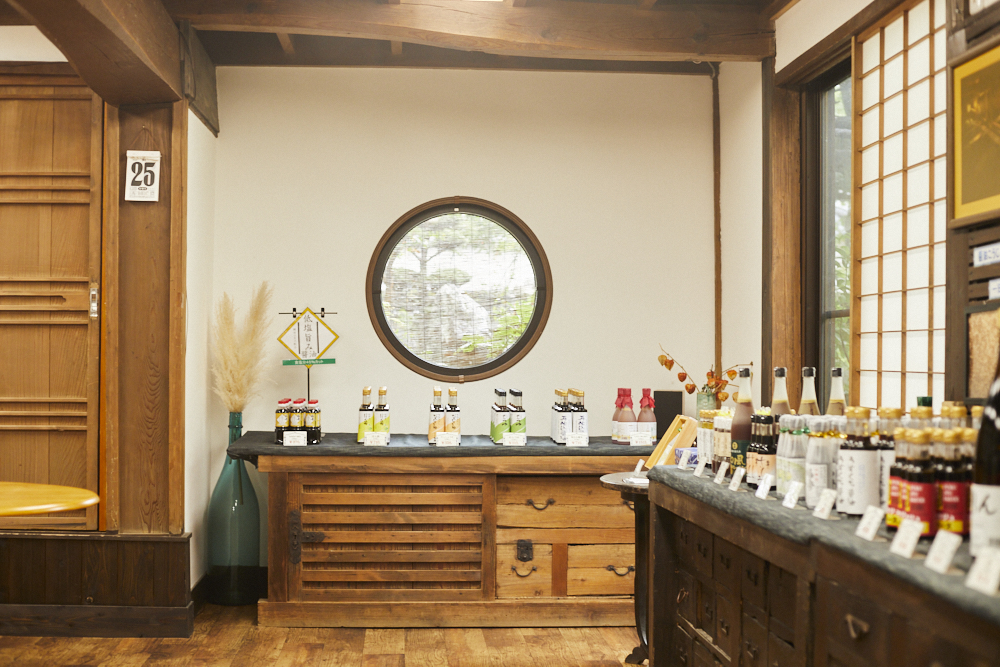 Fukujyu Soy Sauce Factory is a short walk from Torinin and Rousokuyo, making it the ideal next destination. It opened in 1826 and many of its buildings and tools from that period are still intact. In fact, one of the best places to discover the company's rich heritage is the factory shop, where Fukujyu's many products are displayed on and in repurposed antique furniture. One of the company's unique selling points is its varied range of products: from miso to tsuyu (a soup base) to ponzu sauce (a citrus-based sauce) and even ready-mixed salad dressings. Keep an eye out for the rare sudachi soy sauce and yuzu liqueurs as well.
Tours of the premises are available, but by reservation only. Send an email (in simple English) at least a week in advance to make sure they can accommodate your visit. Due to Covid-19 restrictions, tastings are not currently available.
When: 8:30am-5pm, Mon-Sat; Closed Sun, Public holiday
Where: 8 Oishi, Ikenotani, Oasacho, Naruto City, Tokushima Prefecture
More info: http://www.fukujyu1826.com/index.html

Honke Matsuura Brewing Co., Ltd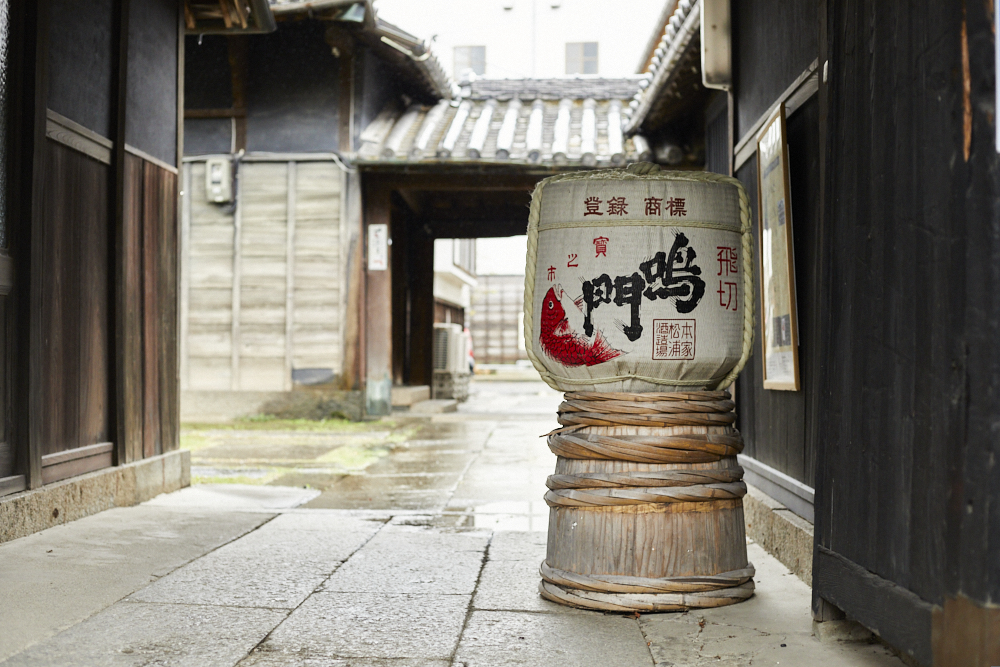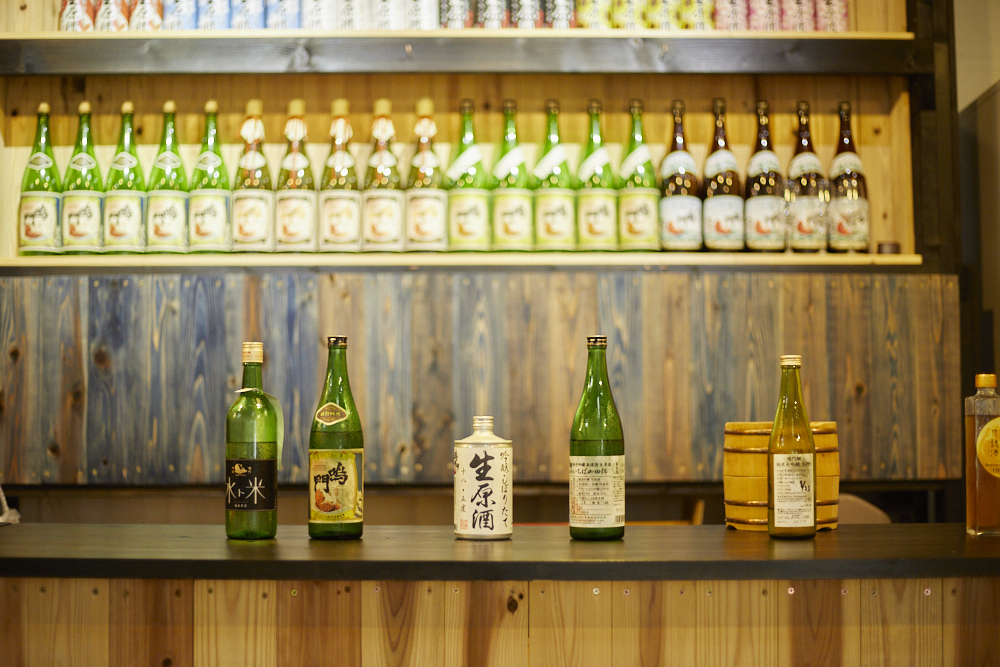 Just across the street from Fukujyu Soy Sauce Factory lies Honke Matsuura Brewery, home of the Narutotai sake brand. The brewery has been in the business for more than 200 years and has multiple award-winning sakes to its name, including Mizu-to-Kome, a gold trophy winner at the 2015 International Wine Challenge. It's an ideal drink for sake beginners as it is rich in flavor but low in acidity and uses only rice and water as its ingredients. Matsuura's most famous product is the Naruto-Tai Ginjo, sometimes also called "Namacan", a fresh, raw and unprocessed sake that comes in an aluminum can. (Keen-eyed movie buffs will have seen this very sake in the movie Blade Runner 2049, where it makes a brief appearance.)
Tastings are free and staff will guide you through the many different varieties, explaining flavor profiles and the brewing process in fine detail.
When: 9:00am-5pm, Mon-Sat
Where: 19 Yanaginomoto, Ikenotani, Oasacho, Naruto City, Tokushima Prefecture
More info: https://narutotai.jp/?page_id=1933