Naruto Whirlpools: Get Up Close to These Swirling Natural Wonders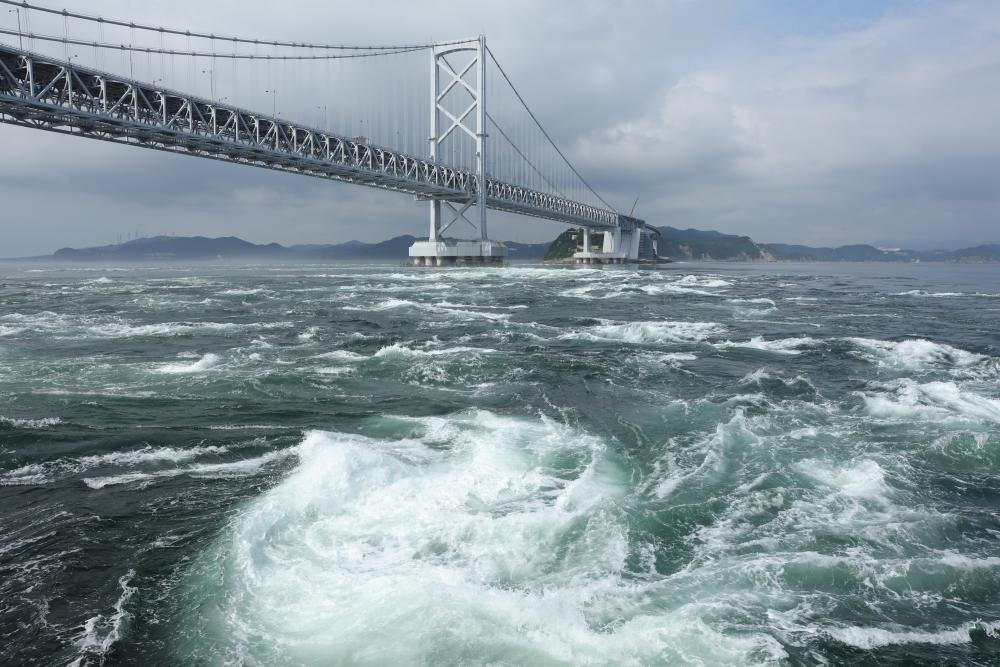 ---
There's a feeling of invincibility that comes over you when you're sailing through a series of gigantic, thundering whirlpools on a boat. Granted, you're on a big boat. But still, you're looking down at not one, but multiple roaring maelstroms – some up to 20 meters in diameter and reaching a speed of 20 kilometers per hour – and it's pretty unbelievable you're not getting sucked underwater.
You also can't help but spare a thought for any unlucky seafarers or swimmers who might have found themselves caught in this ferocious tide once upon a time.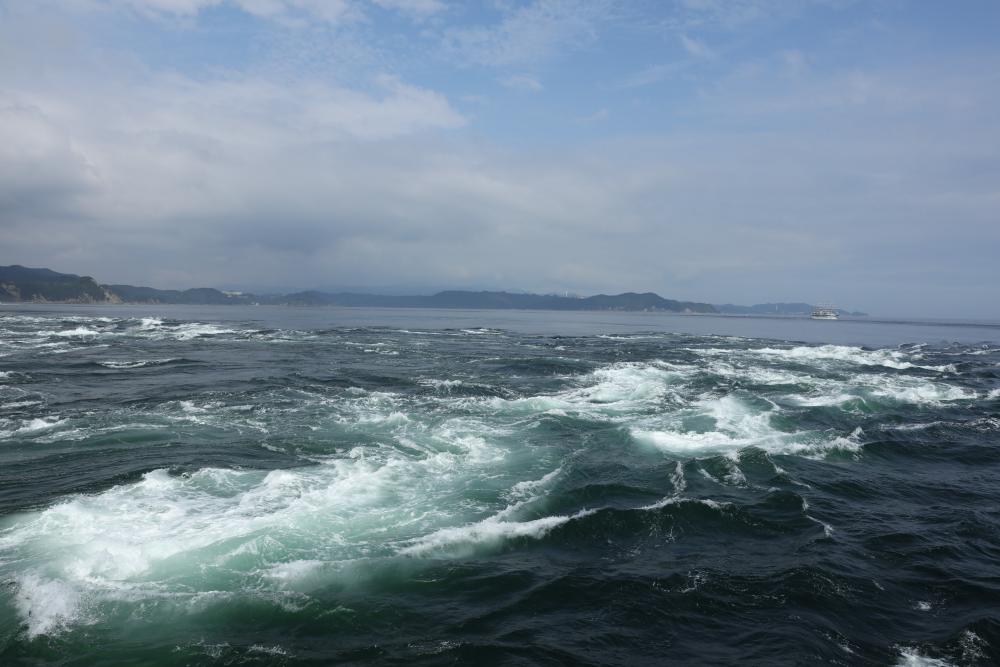 The Naruto whirlpools (Naruto no Uzushio) are found in the Naruto Strait, a 1.3 kilometer-long channel of water that stretches between Awaji Island and Magosaki in East Tokushima. This force of nature occurs thanks to a uniquely shaped sea floor, which extends from the Pacific Ocean side of the strait, where it is 140 meters deep, to the Seto Inland Sea side, where it is 200 meters deep.
As the tides shift between high and low, approximately every six hours, this underwater geography gives rise to the swirling choreography. It's the fourth fastest current in the world, after two in Norway and one in Canada.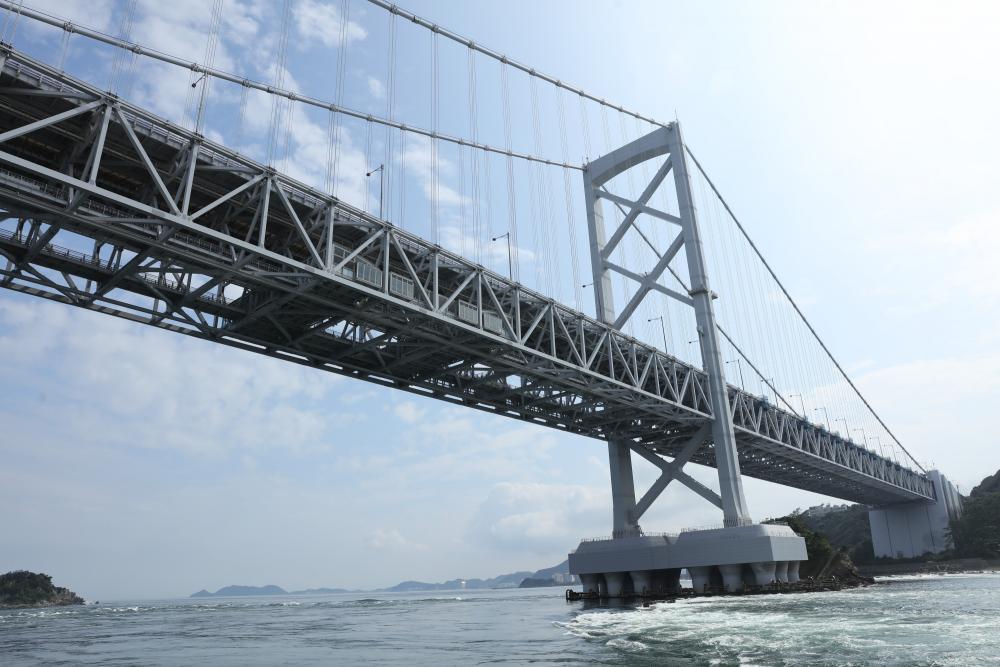 The whirlpools can be viewed by walking across the glass-floored Ohnaruto Bridge, which is built directly above the natural phenomena. But to get up close, we opted for a cruise on the Wonder Naruto sightseeing boat. (You can also take the Uzushio sightseeing boat or the smaller Aqua Eddy boat, which gets you even closer with an underwater observatory room!).
A trip on the Wonder Naruto requires no reservation, so you can simply show up and purchase a ticket for the next available slot. There are about 12 trips per day and each one takes about 30 minutes. The ride on this large, high-powered boat is smooth and even when we were in the center of the maelstrom, we only experienced a few moments of feeling like the boat was swaying.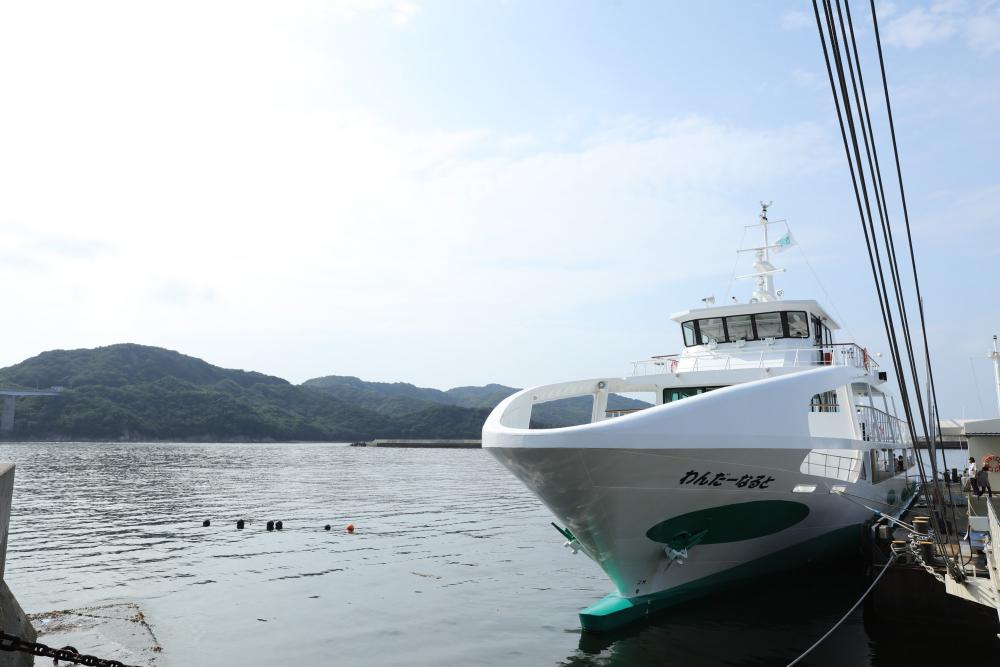 The best time to go is during high tide in autumn or spring, particularly between the end of March and the end of April. Be sure to check the whirlpool schedule beforehand, though, as outside of peak times you may be met with disappointingly calm waters.
And if you're as awed as we were after sailing across this tumultuous strait? Be sure to look up Utagawa Hiroshige's Edo-period woodblock print titled "Naruto Whirlpool, Awa Province" for the second-best view of this mind-boggling natural phenomenon.

Whirlpool Sightseeing Boat
Where: 264-1 Oge, Tosadomariura, Naruto-cho, Naruto City, Tokushima Prefecture
(Naruto Park Kameura Sightseeing Port, Naruto- City, Tokushima)
More info: https://www.uzusio.com/en/geton/