Kakurinji: The 20th Temple on the Shikoku 88 Temple Pilgrimage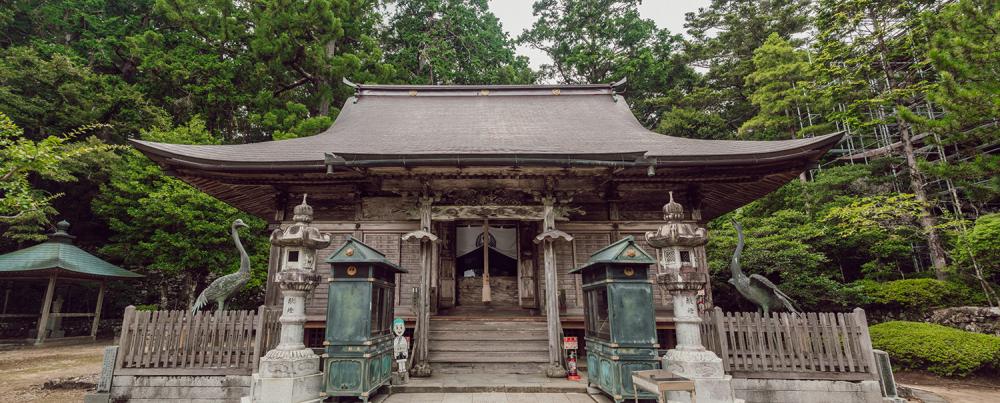 ---
The last of the East Tokushima temples on the Shikoku Pilgrimage route is Kakurinji. It is also one of the so-called nansho temples, a group of sacred locations that are notoriously difficult to reach. Thankfully with modern transport and well-paved roads, reaching this mountain temple these days is less of a struggle.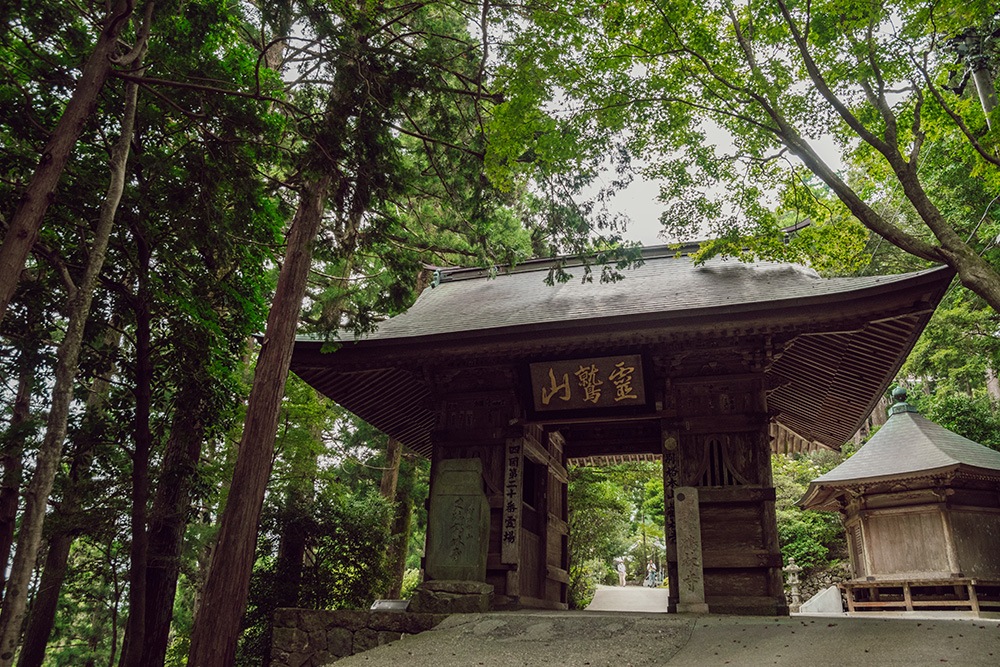 Kakurinji: The Origins
Kakurinji literally translates to "crane grove temple" and was first founded by Buddhist monk Kobo Daishi in 798. He was training on Mount Ryojusen when he spied a pair of cranes flying down to protect a miniature golden Jizo statue. He took it as a sign and carved a larger one and placed the smaller inside it. Cranes are considered auspicious creatures in Japanese culture and are symbols of good fortune, longevity, fidelity and nobility. Because of this legend, Kakurinji was especially popular with warlords and noblemen seeking good luck in battle and business. Many crane statues can be seen around the temple grounds today.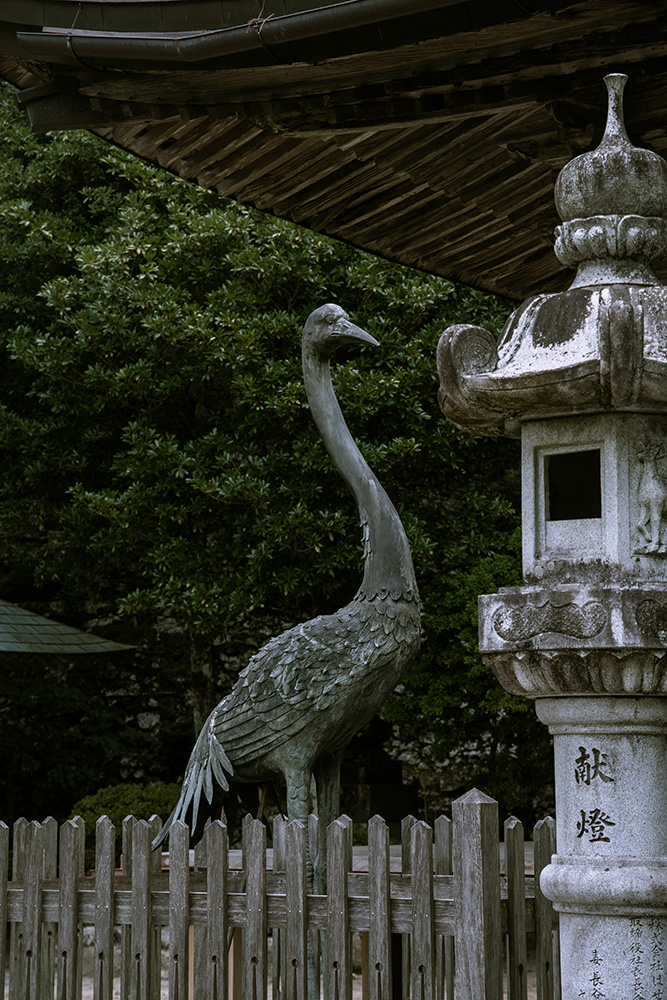 Exploring Kakurinji
Kakurinji is split across three different elevations starting at 470 meters and reaching 550 meters. The walk from the base of the mountain is steep and difficult but it rewards you with peaceful cedar-lined paths and ancient road markers — the same ones pilgrims would have used over 500 years ago — and a picturesque cobblestone stone path said to be the oldest in Tokushima.
The temple is home to the only three-story pagoda in Tokushima Prefecture, an imposing tower built in 1817. At the time of writing the roof of the pagoda is being renovated, but visitors can still explore the intricate carvings on the tower's exterior.
This vast temple complex is a quiet, meditative place with many interesting details to explore. Keep an eye out for crane statues in various sizes and make sure to take in the detailed carvings on the various buildings across the grounds.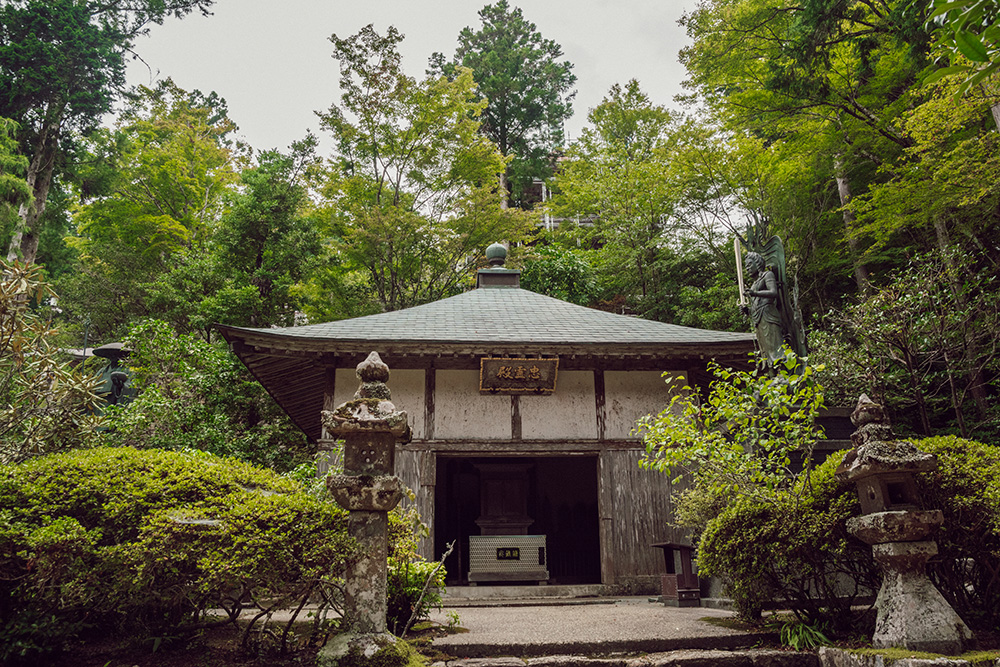 Where: 14 Ikuna Washigao, Katsuura-cho, Katsuura-gun, Tokushima Prefecture
More info: http://88shikokuhenro.jp/en/ryoujyusan-houjyuin-kakurinji/
How to Get Here
There is no public transport to the temple. Visitors should either come by car, or take the Katsuura Line bus from Tokushima Station and get off at Ikuna at the base of the mountain. Those choosing this route should be aware that there is a steep 6-kilometer climb from the bus stop to the temple. It is possible to book a taxi from the bus stop to the entrance of Kakurinji in advance.