Dive into Japanese History at Tokushima Castle Museum and Garden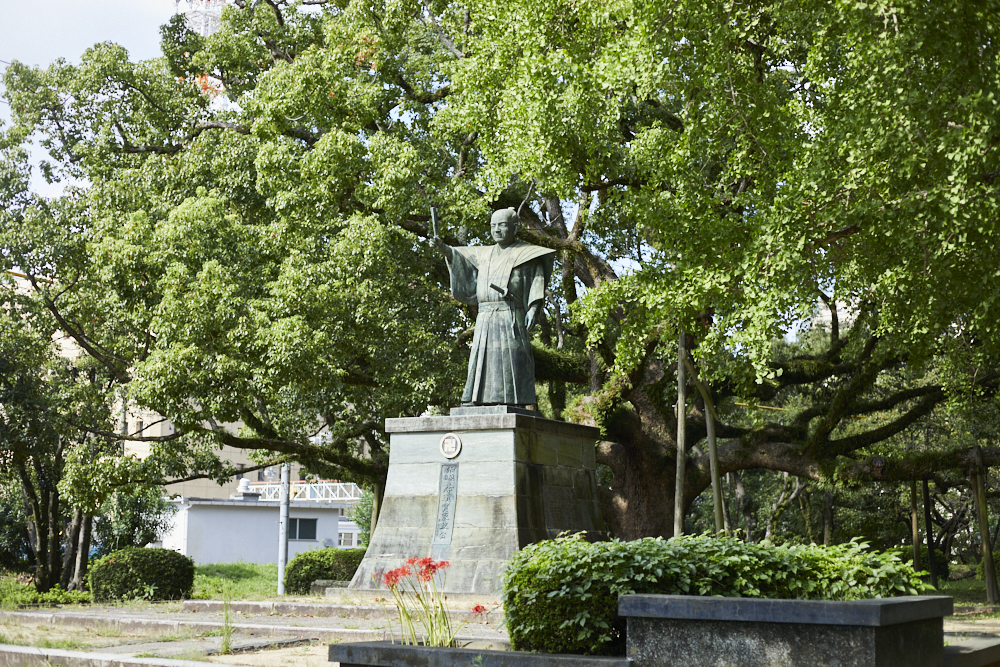 ---
Iemasa Hachisuka, lord of Awa (a region Tokushima now encompasses) constructed Tokushima Castle in the late 1500s. He and his descendants would rule the region for almost 300 years, changing its fate forever. Though the castle itself no longer exists, many artifacts, artworks and weapons still remain to tell the story of this fascinating family and the Tokushima clan at the Tokushima Castle Museum.
The Hachisuka Family & Life in a Castle Town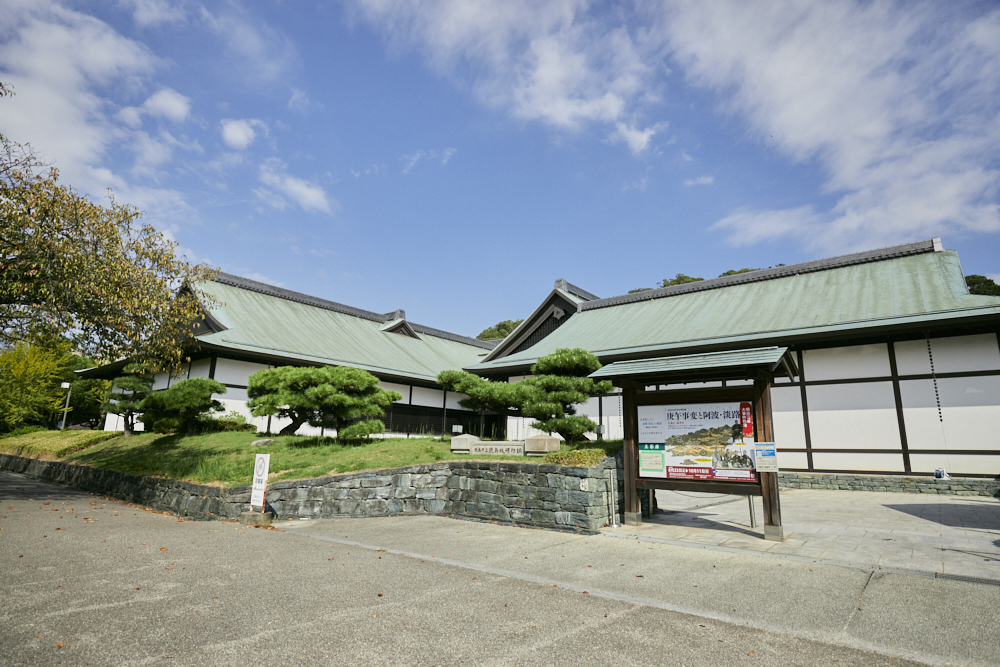 The lords of the Awa region were art aficionados and collected innumerable pieces both for their personal collections or gave them to the Shogun and other lords as gifts. Their aesthetic pursuits elevated the skill and reputation of local craftspeople and many of these beautiful creations can be seen at the museum.
Visitors will also find an Awa Navy ship constructed in 1857. Because of Tokushima's proximity to the sea, pirates were an issue — until the Hachisuka family convinced them to change sides and become the clan's navy. At its height, the Awa Navy had a fleet of almost 150 vessels.
The most interesting exhibits include the miniature reconstruction of the Tokushima Castle grounds and the life-size re-imagination of a typical street inside the castle town. Walk past a money exchange shop, a rice market, and indigo stall and houses belonging to both samurai and common families.

Omote Goten Garden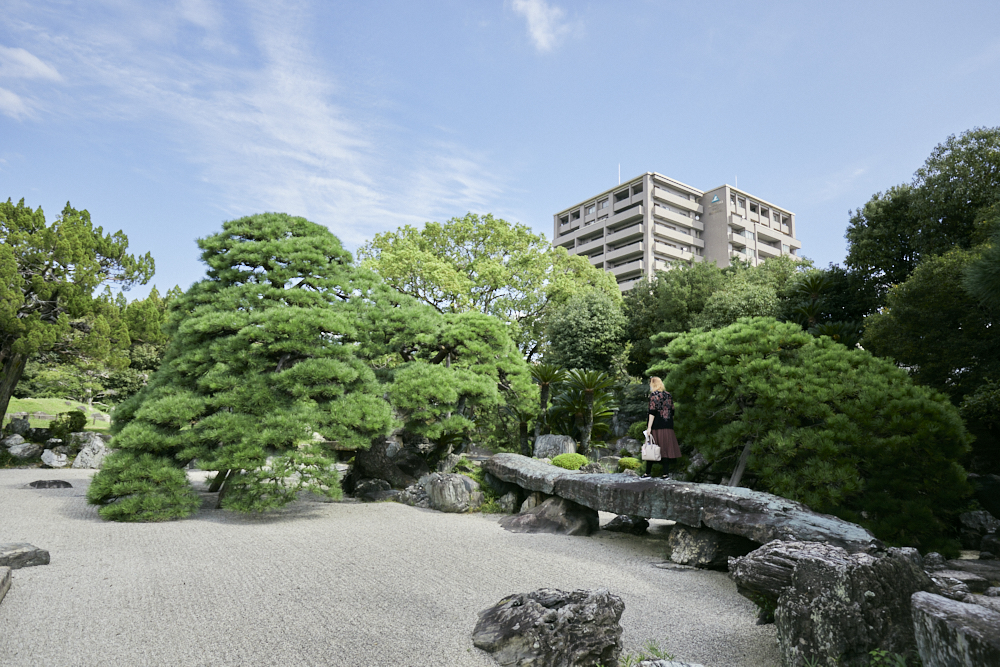 This beautiful garden used to be the Hachisuka personal tea garden and was located next to the omote goten, or main palace, where the family lived. The garden, along with the stone walls in Tokushima Central Park, are the only parts of the castle that still remain today. Though small at 5,000 square meters, it's a dynamic landscape with many interesting highlights. The karesansui-tei (dry garden style) area boasts a single 10.5-meter long block of bluestone, a locally sourced rock, used as a bridge. The Shin-ji pond in the tsukiyama sensui-tei (miniature mountain and pond garden) used to be connected to the castle moat, making it easy for the lord to tell whether the tide was high or low, giving him a distinct military advantage even from within the castle walls.
Visit Tokushima Castle Museum to see for yourself
Top Tip: After your visit to the museum, take a stroll around Tokushima Central Park. Here you can find remnants of the castle walls scattered around the area, giving an idea of how vast and secure the castle was.
Note: Most of the exhibits only have Japanese information, but the free English-language guidebook available at the reception offers in-depth explanations for most exhibits, making it easy to follow.

When: 9:30am-5pm. Closed Mondays, the day after a national holiday, and over the New Years holidays (Dec 28-Jan 4)
Where: 1-8 Jonai Tokushima-cho, Tokushima City (inside Tokushima Central Park)
How much: ¥300 (museum admission includes garden fee; special exhibitions cost extra), ¥50 (garden only)
More info: http://www.city.tokushima.tokushima.jp/johaku/