Hike and Workcation in East Tokushima
Kamikatsu #1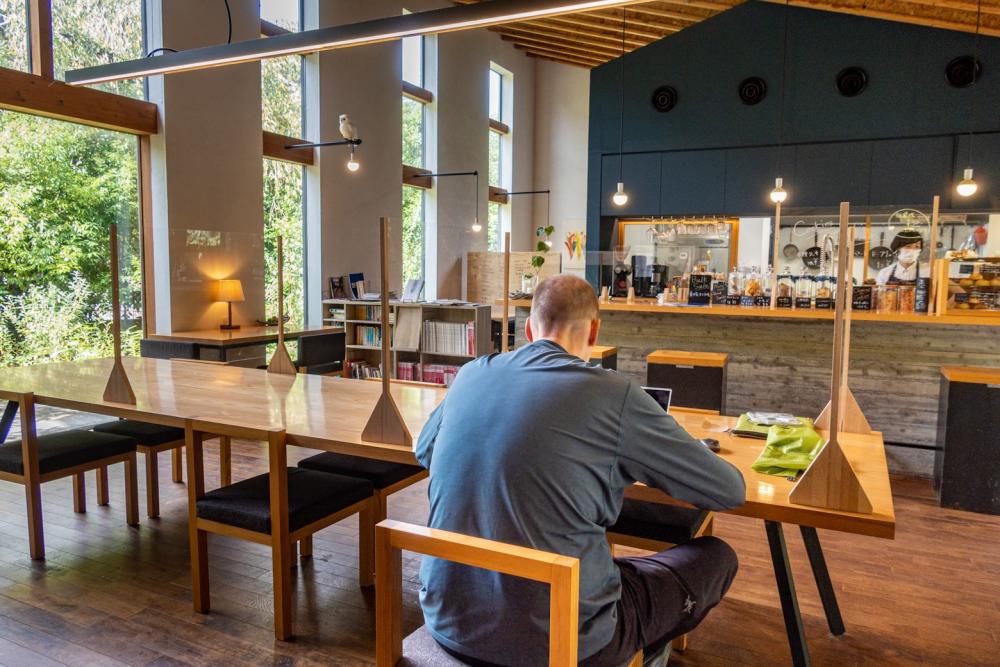 Introducing three "Hike and Workcation" areas in eastern Tokushima. Visitors can get away from the hustle and bustle of the city to the sea or the mountainous countryside, but stay in a productive environment with faster internet than urban areas, while refreshing themselves by hiking in beautiful nature.
Kamikatsu is the first municipality in Japan to declare a "zero-waste" policy and has become the center of efforts towards Sustainable Development Goals (SDGs) in Japan, continuously attracting attention from both home and abroad.

---
Tsukigatani Onsen, Tsuki-no-yado for workcation in Kamikatsu
For our workcation in Kamikatsu at a hot spring getaway beside a murmuring clear river, we stayed at Tsukigatani Onsen (hot spring), Tsuki-no-yado (the lodge of the moon).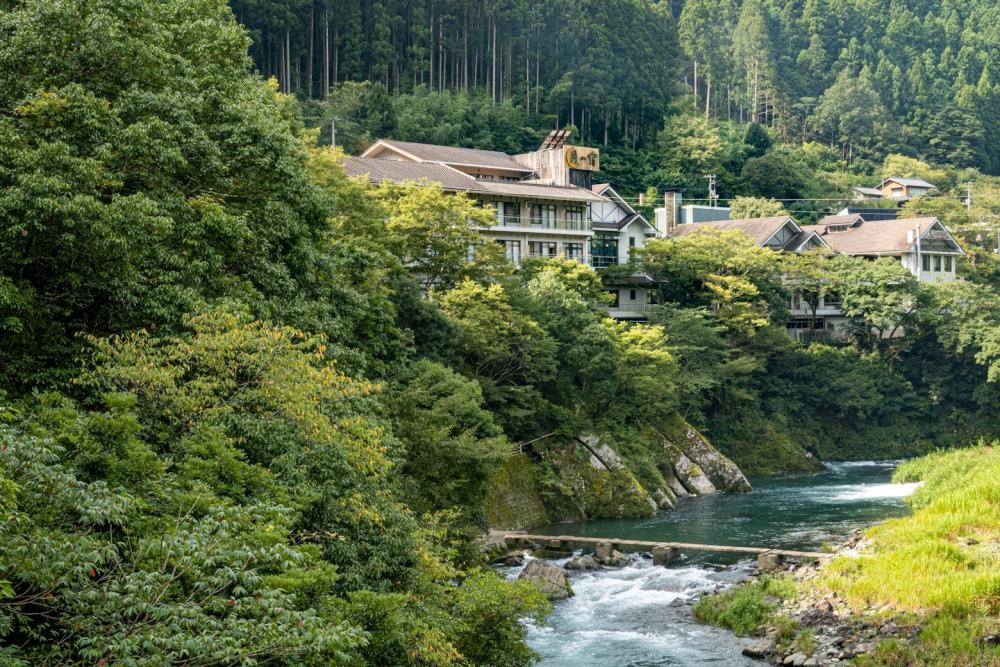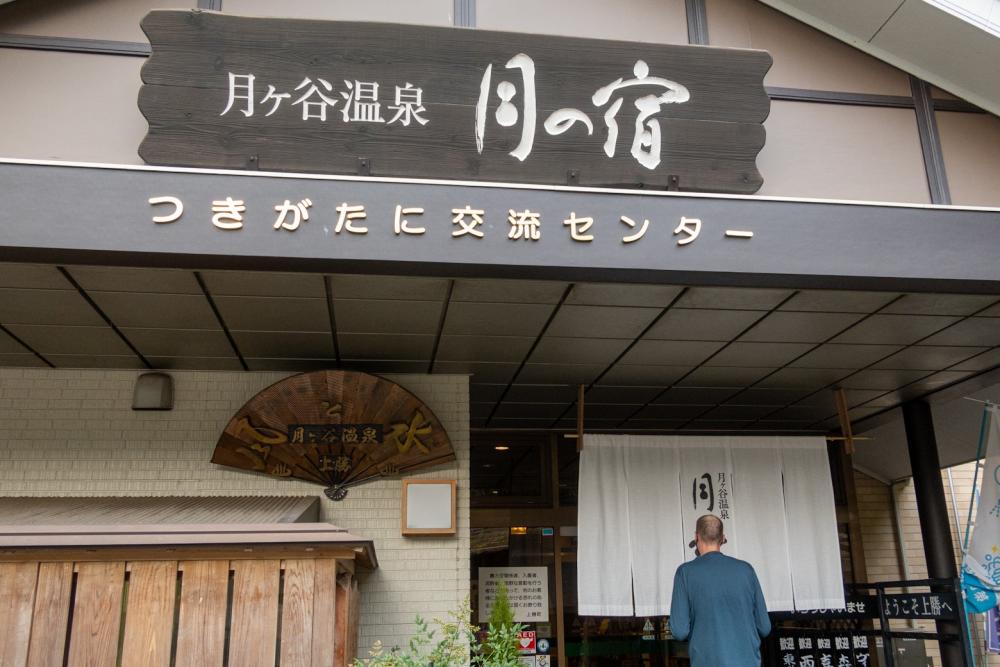 For many, even for residents of Tokushima, Kamikatsu seem so remoted and deep in the mountains.
But it actually takes less than one hour by car from Tokushima station to Tsuki-no-yado.
Thanks to almost no traffic lights in Kamikatsu and its eastern neighbor, Katsuura, we drove almost nonstop on the main road and arrived at the lodge surprisingly quickly.
The beautiful prefectural road flanked by mountains on both sides along the Katsuura River, attracts many drivers and motorcyclists on weekends and holidays.
The main building of Tsuki-no-yado has a variety of rooms to choose from, including Japanese- and Western-style rooms with a small bathtub and toilet, and special rooms with a larger bath with a view.
This time, we wanted to shake things up a bit and picked a detached bungalow adjacent to the main building. As we wanted to refresh ourselves while still being productive and focus on our work, the bungalow at Tsuki-no-yado gave us more private and "living like a local" feeling. Of course, its wifi condition is perfect too.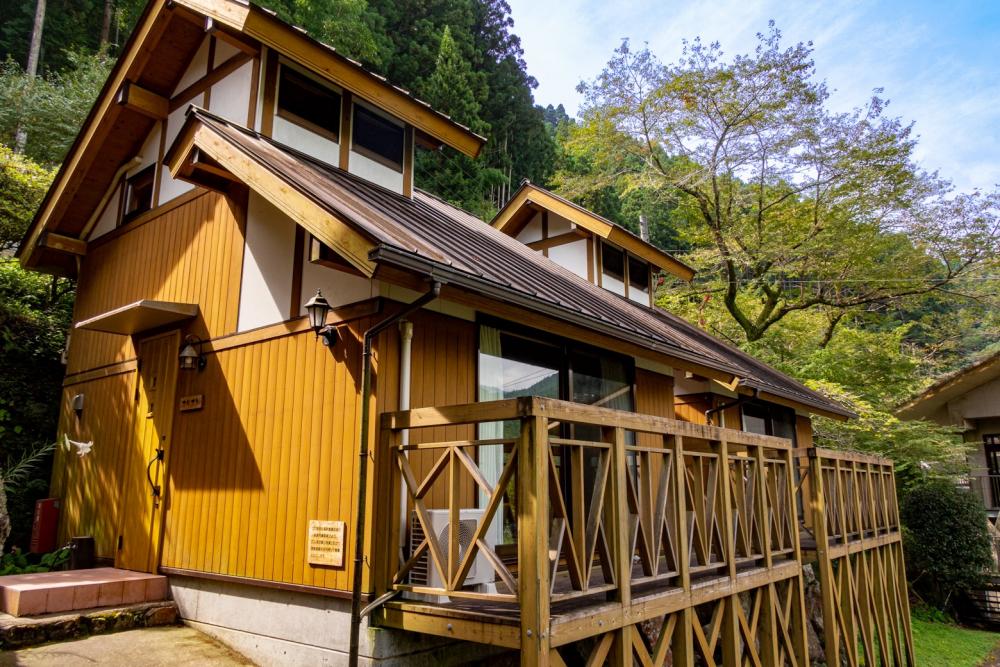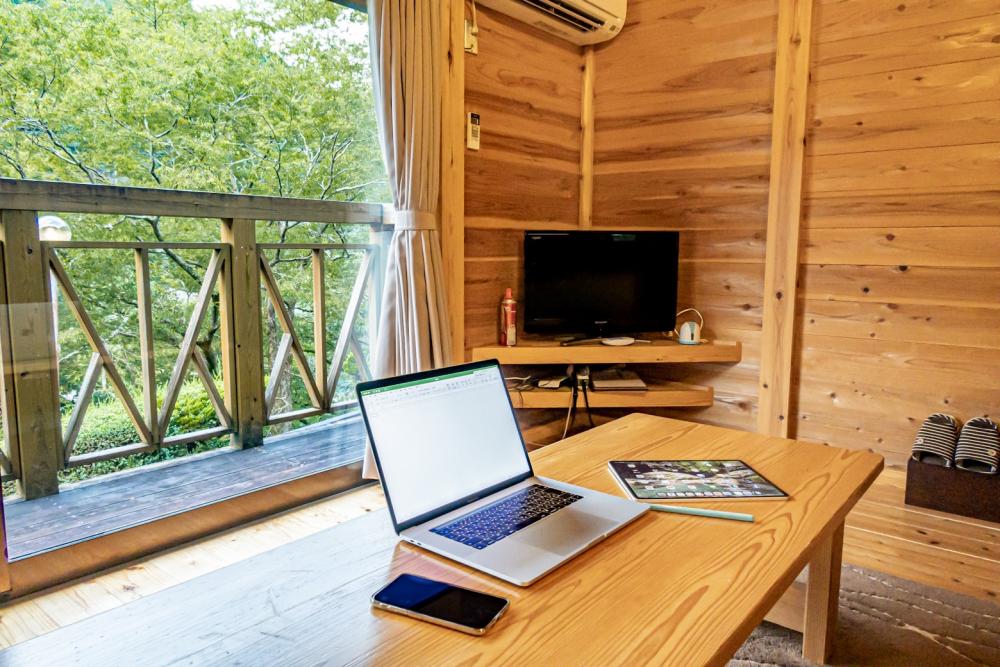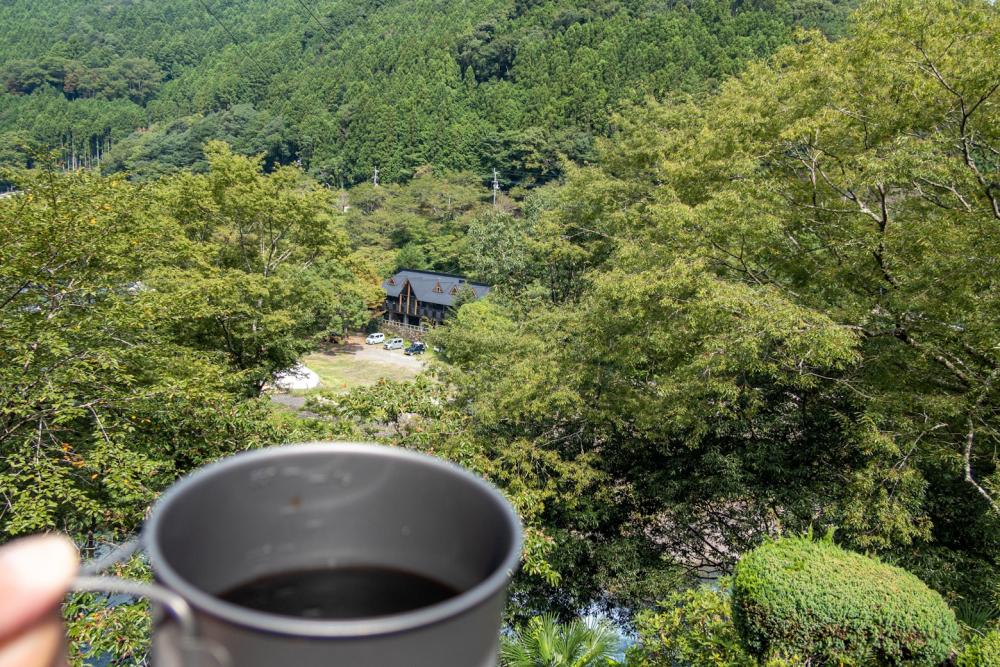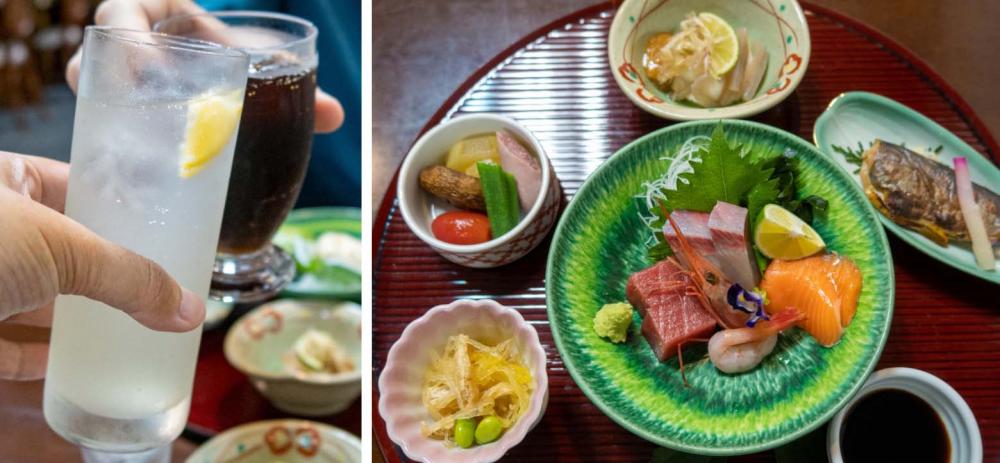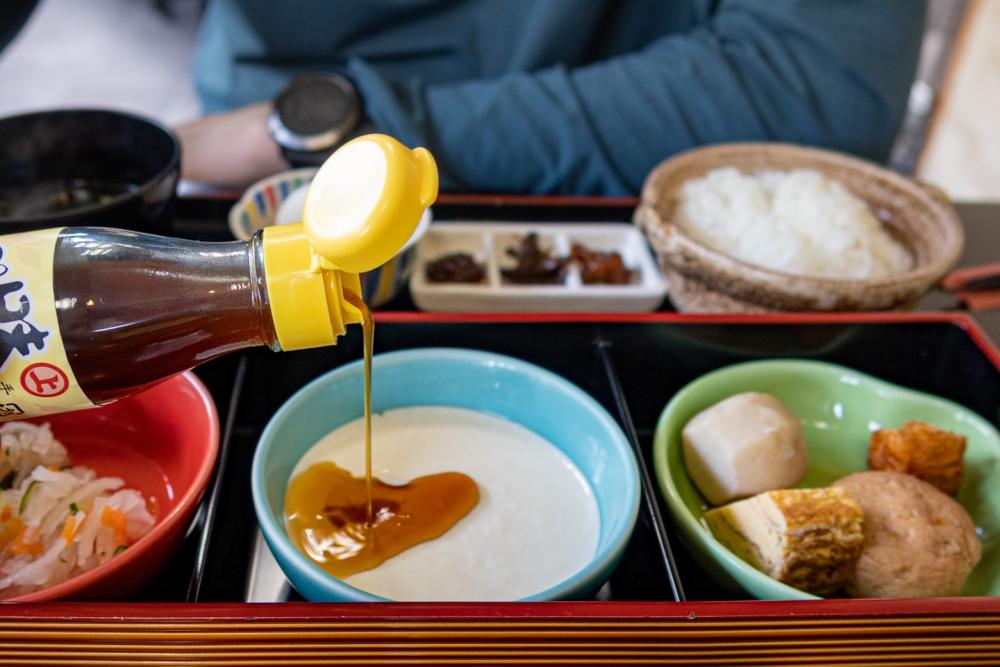 Walk around the area to get refresh
Nestled along the Katsuura river and deep in the mountains, the Tsukigatani hot spring area is the tourism center of Kamikatsu. Around the bungalows of Tsuki-no-yado that we stayed, there are many walking paths perfect for stretching you legs.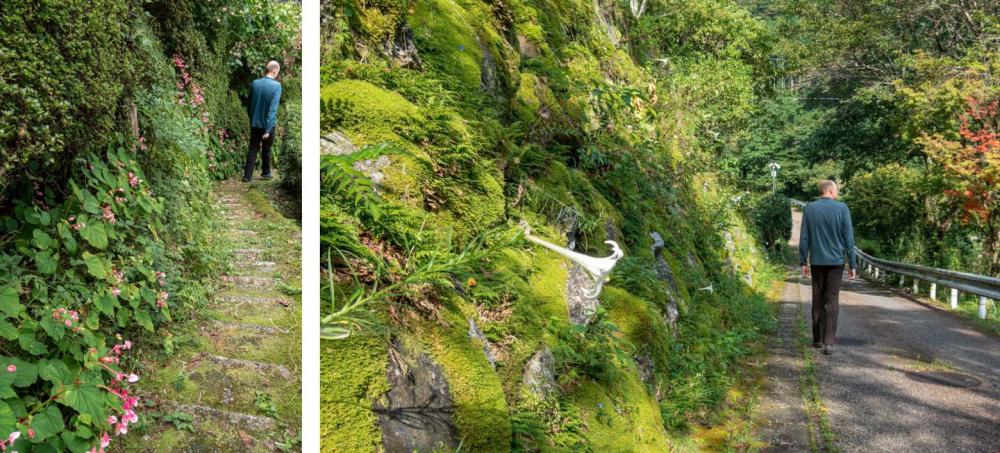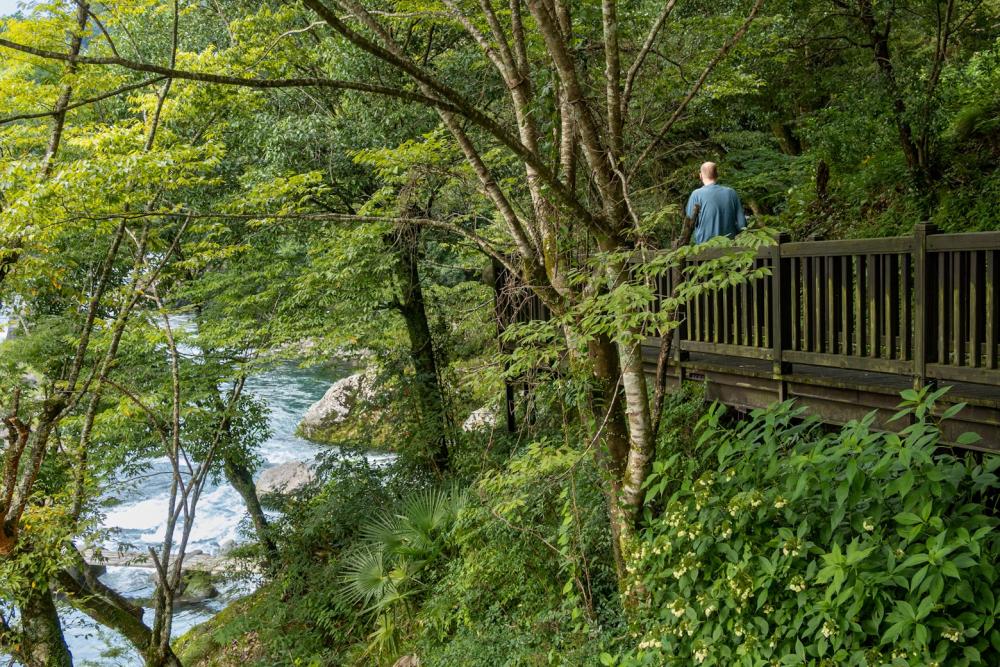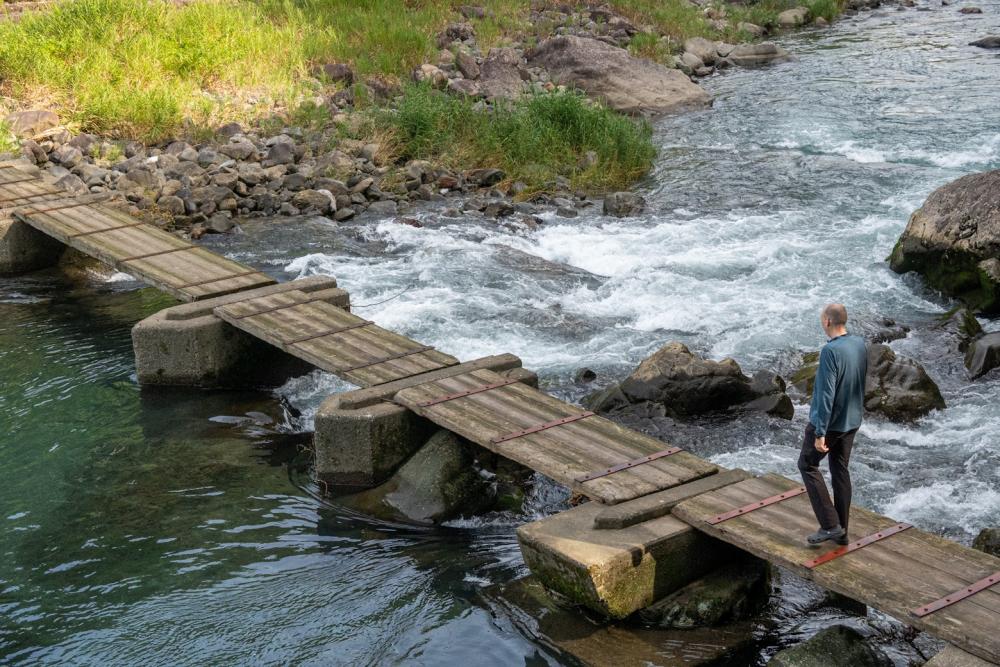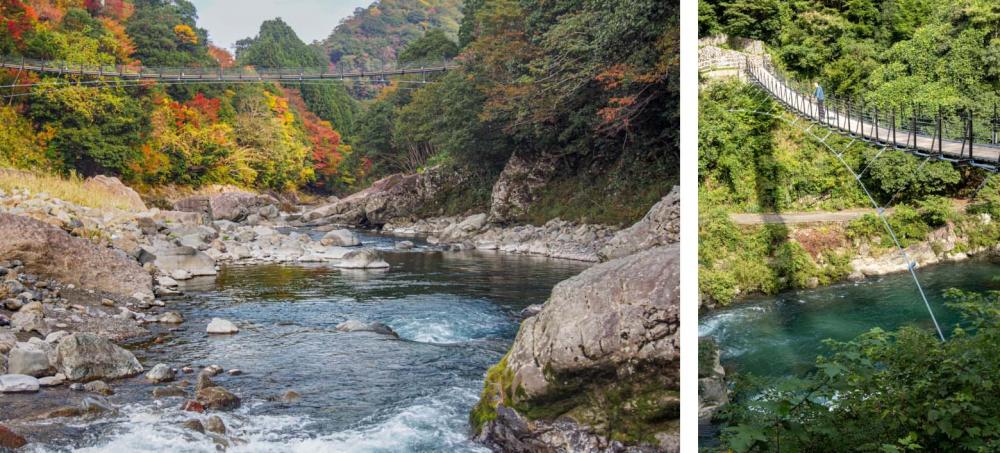 Tsuki-no-yado also offers on-demand guided walking tours to Mt.Yamainudake, one of Shikoku's most popular moss forests. Feel free to stop by and ask at the visitor information desk in front of the check-in counter and the knowledgeable local staff will be happy to tell you the best things and activities to do in Kamikatsu.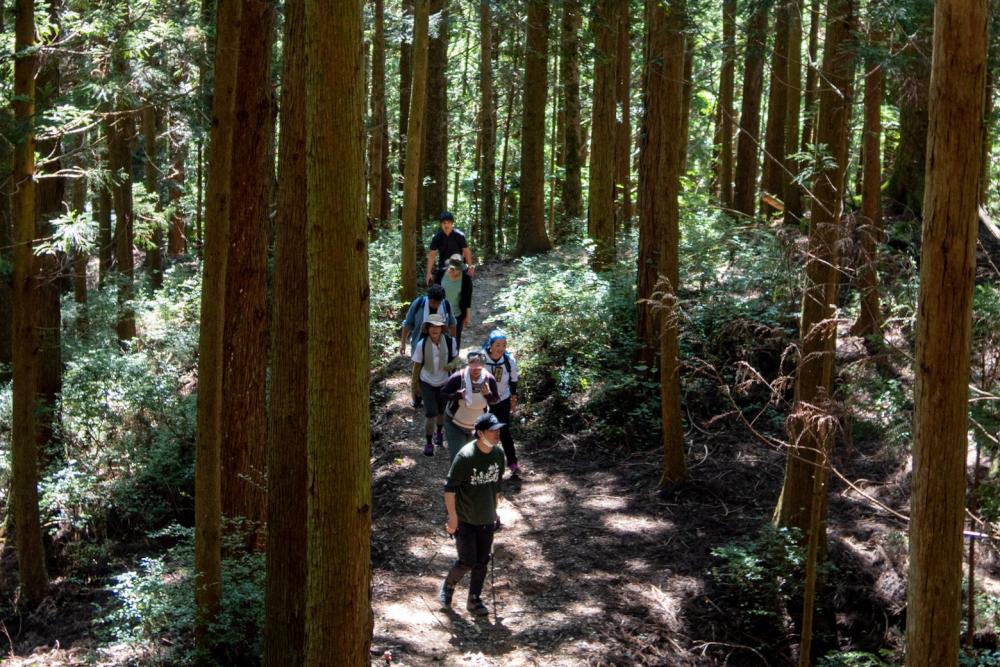 Lunch and work at Cafe Polestar
I went to have lunch at Café Polster, only a five-minute walk from Tsuki-no-yado.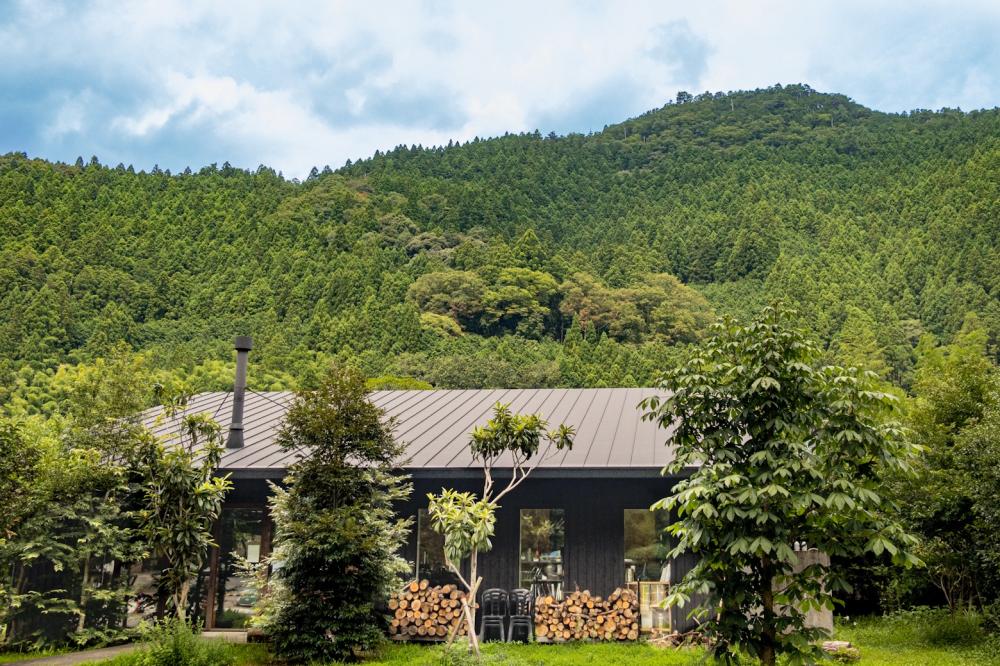 Café Polestar is designed to be able to "feel Kamikatsu with all of your five senses" and practices the spirit of "zero-waste."
As we slowly savored the lunch special and the scone plate made with local farm products, we felt both our bodies and minds being eased and warmed up.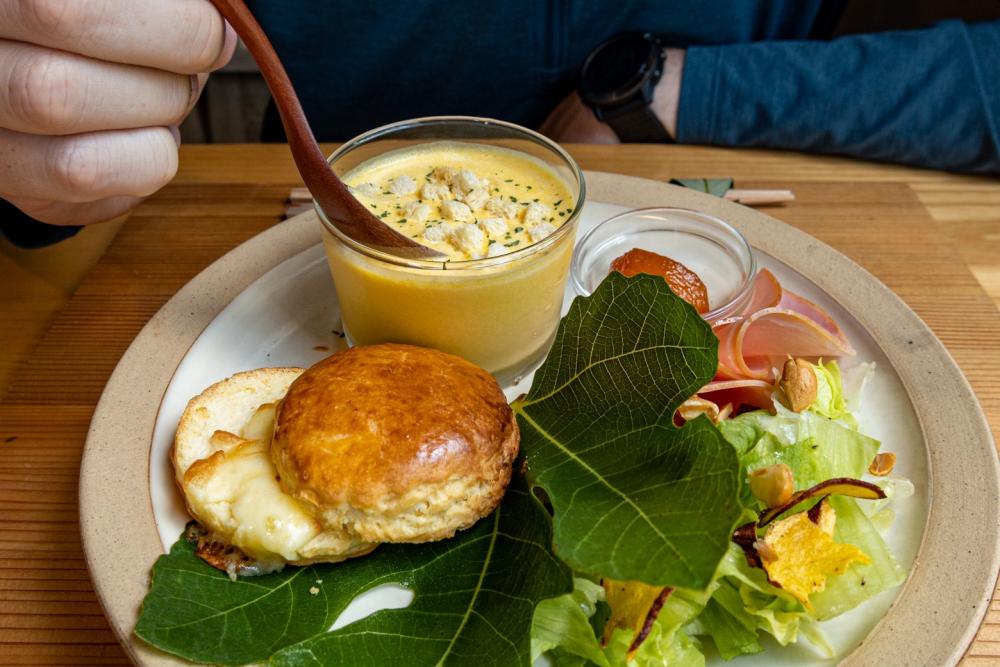 After the café's lunch hour ends at 3 p.m., they keep the wifi and air conditioning on and arrange the tables and chairs into a shared office space, though only on weekdays.
As we brought our laptops, we continued working here for 2 hours until the closing time of 5 pm.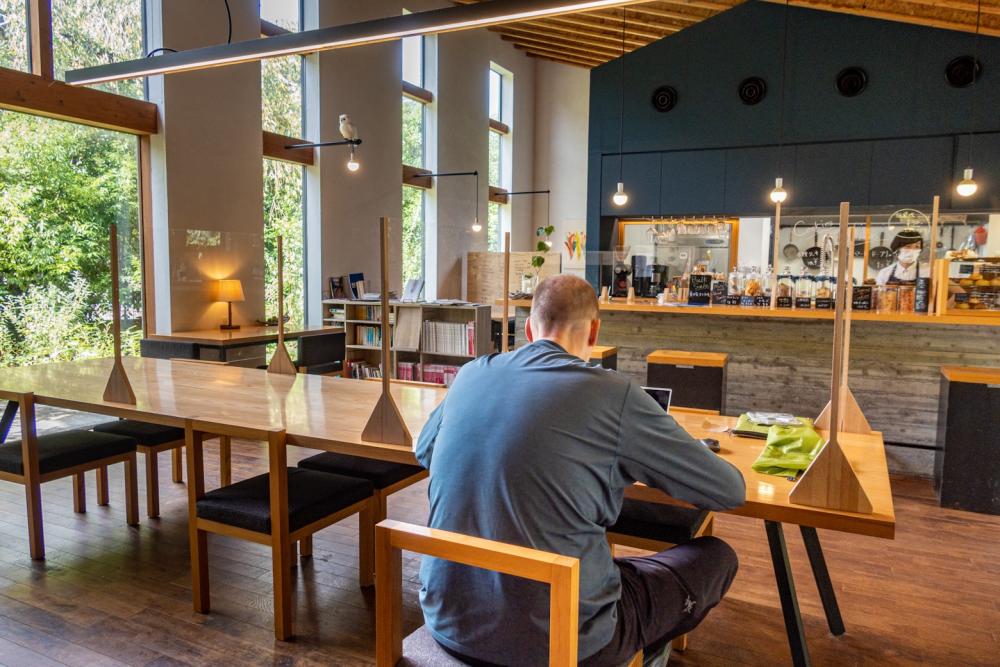 At Pangaea Field, wifi available even in the campsite
Right across the Katsuuragawa river from Tsuki-no-yado, Pangaea Field is a very family-friendly camping area providing various activities for kids.
Just go down the wooden stairs in front of the bungalows and across the wooden bridge over the river, and you will be right there.
Wifi is available everywhere in and around Pangaea Field, including the campground. You may want to find a nice spot in the shade of trees or by the river, and work outdoors.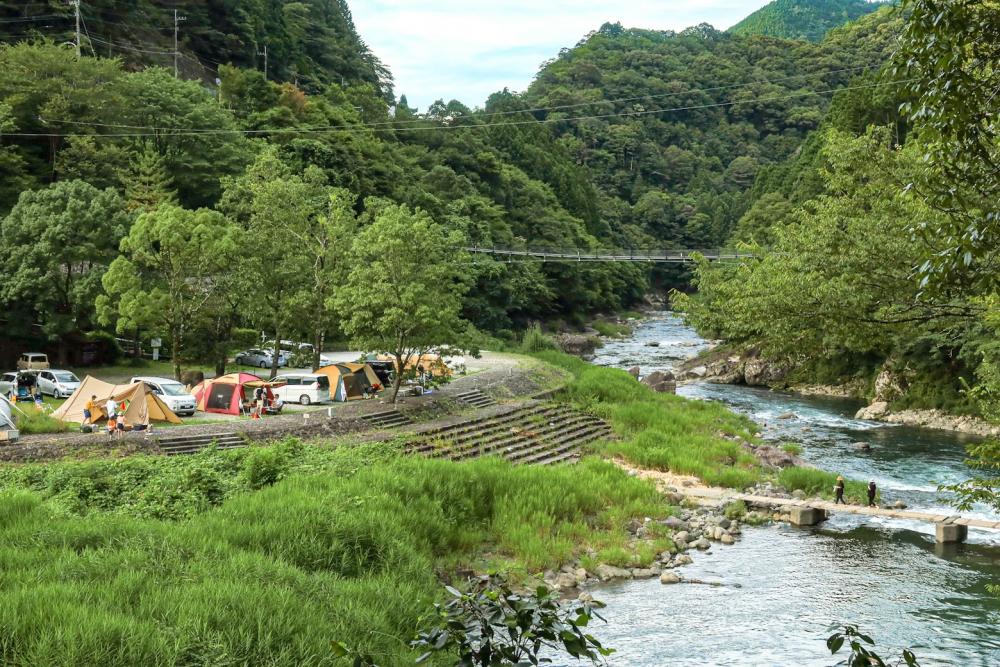 No stores around? No worries. A well-stocked shop is inside Tsuki-no-yado
Unlike urban areas, there are no convenience or grocery stores around the Tsukigatani hot spring area.
But don't worry.
The store inside Tsuki-no-yado has one whole shelf with many kinds of chips and candies for snacking and several vending machines for non-alcoholic beverages available in the hallways.
Of course, locally brewed beers with various seasonal flavors are stocked in the fridge at the store too.

Even on Café Polestar's regular closing days, there is no need to worry about finding another lunch place. The restaurant at Tsuki-no-yado is open not only to guests but also to the public for both lunch and dinner.
They serve quite a good variety of dishes from filling set-menus using locally grown farm products, to general Japanese foods such as noodles, curry, and rice bowls... they can cater for both your hungry stomach and for something light.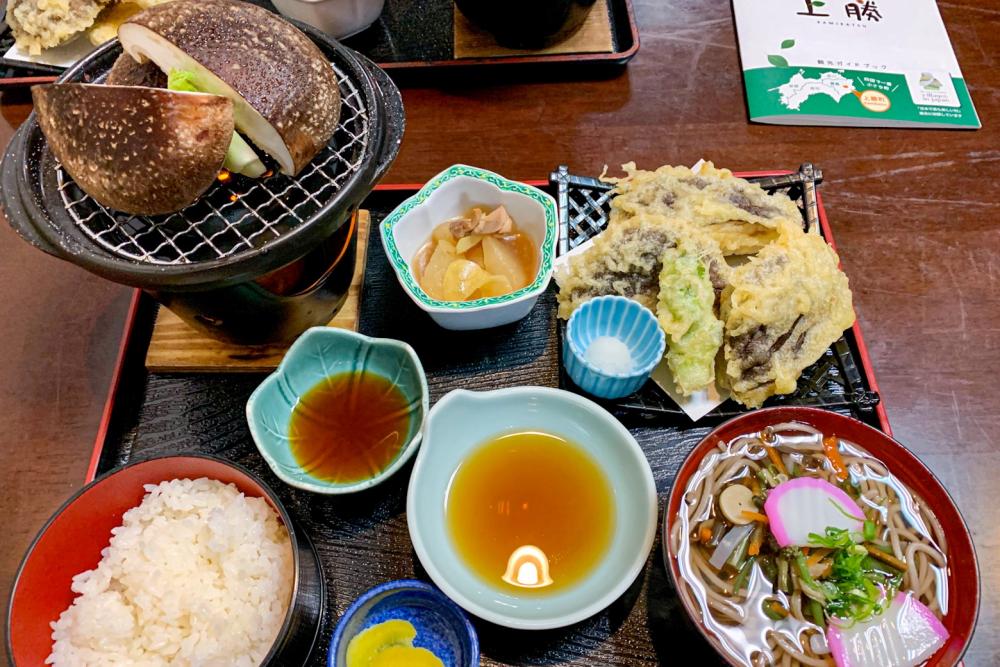 ■Tsukigatani Onsen, Tsuki-no-yado
 71-1 Hirama, Fukuhara, Kamikatsu, Katsuura-gun, Tokushima 
 Tel: 0885-46-0203
 https://www.e-kamikatsu.jp/own/index.asp
■Cafe polestar
 32-1 Hirama, Fukuhara, Kamikatsu, Katsuura-gun, Tokushima 
 Tel: 0885-46-0338
 https://cafepolestar.com/
■Tsukigatani Onsen Campground, Pangaea Field 
 4 Kawakita, Fukuhara, Kamikatsu, Katsuura-gun, Tokushima 
 Tel: 0885-46-0345/ 0885-46-0371
 http://www.k-pangaea.com/