Fishing and BBQ on floating rafts in Naruto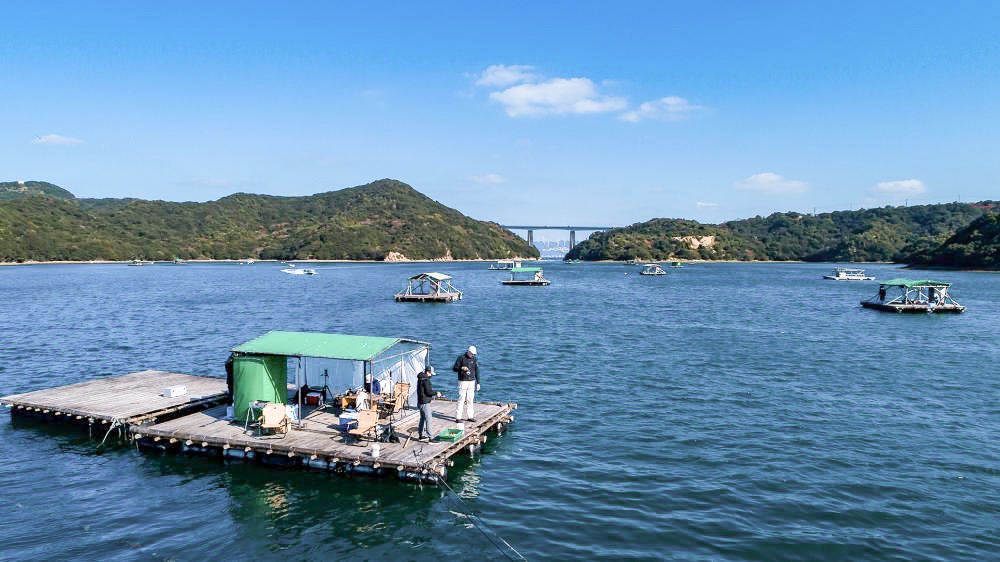 The city with the world's biggest whirlpools, Naruto is also known as a fishing paradise.
When you feel like a fun relaxed time with family and friends on the sea, how about fishing on a floating raft?
On a comfortable and family-friendly floating deck, enjoy easy-style fishing, BBQ or anything you want!

---
Fishing in Naruto. No gear? No worries!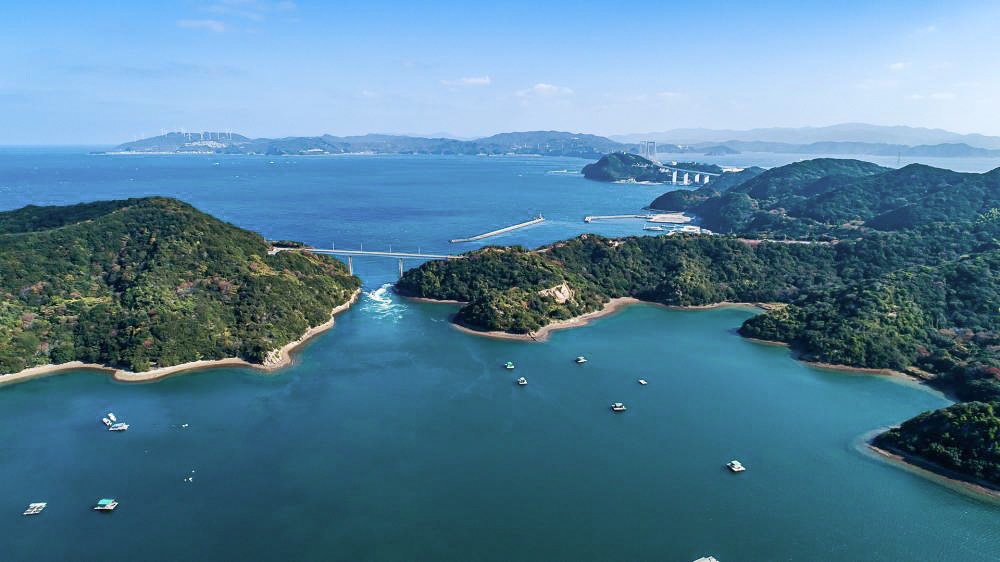 Uchinoumi is a very calm inland sea in Naruto, Tokushima. Its gentle waves make it the perfect place for floating rafts for fishing.
About 150 rafts, most with small roofs and a bathroom, are kept afloat for leisure fishing. When pearl farming was big in the area about 50 years ago, some local fishermen started taking leisure fishers to their pearl rafts to catch wild fish swimming around them.
The very nutrient-rich water of the Uchinoumi inland sea cultivates diverse fish each season and attracts fishing fans throughout the year.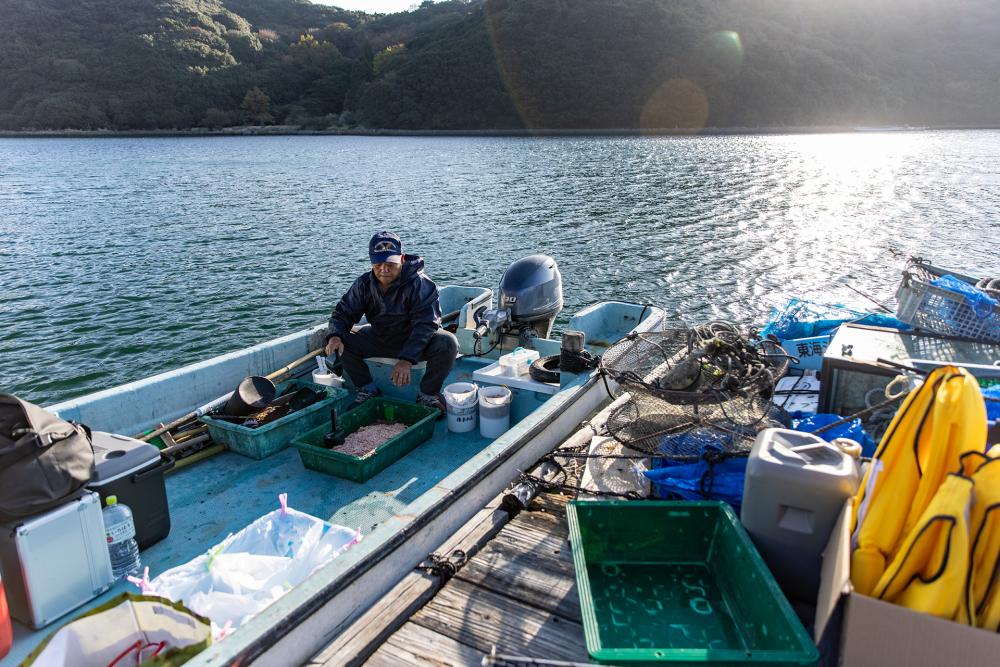 Around the Uchinoumi inland sea, about 10 fishermen and fishery companies provide fishing boats/floating rafts services.
One of them is Fujimoto fishery, who we rented fishing rods, chum and BBQ sets from.
At nine in the morning, we came to Musa fishery port almost empty-handed, only bringing meat and vegetables for the BBQ and drinks.
Serious fishers would start much earlier, even before dawn, but today we just want to have a relaxed good time and the number of fish we can catch is not a priority.
Families with little kids would really appreciate the flexibility of the fishing boats/rafts services in the Uchinoumi area.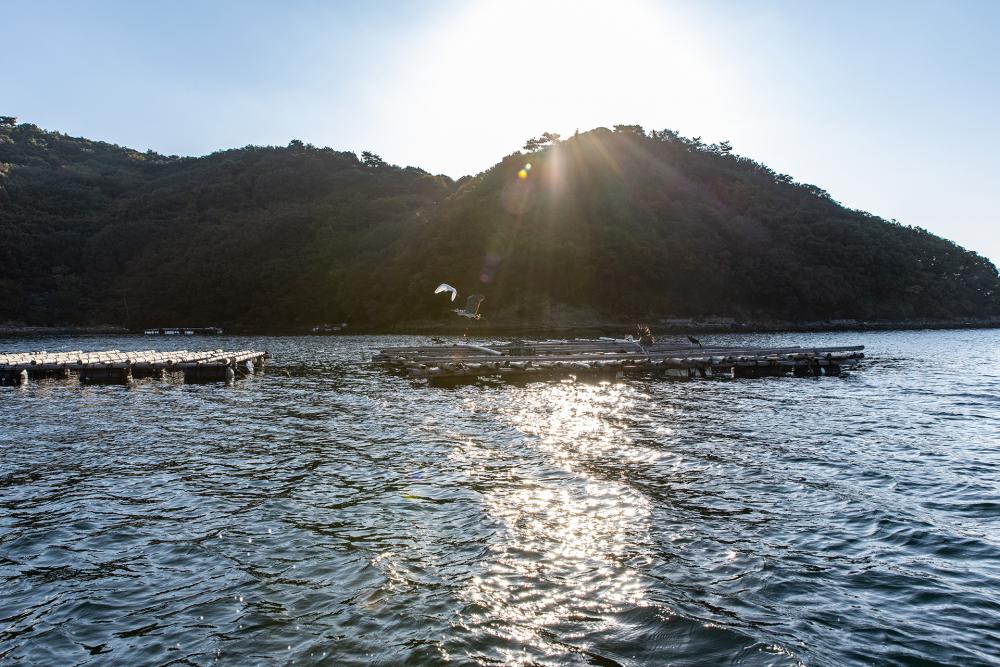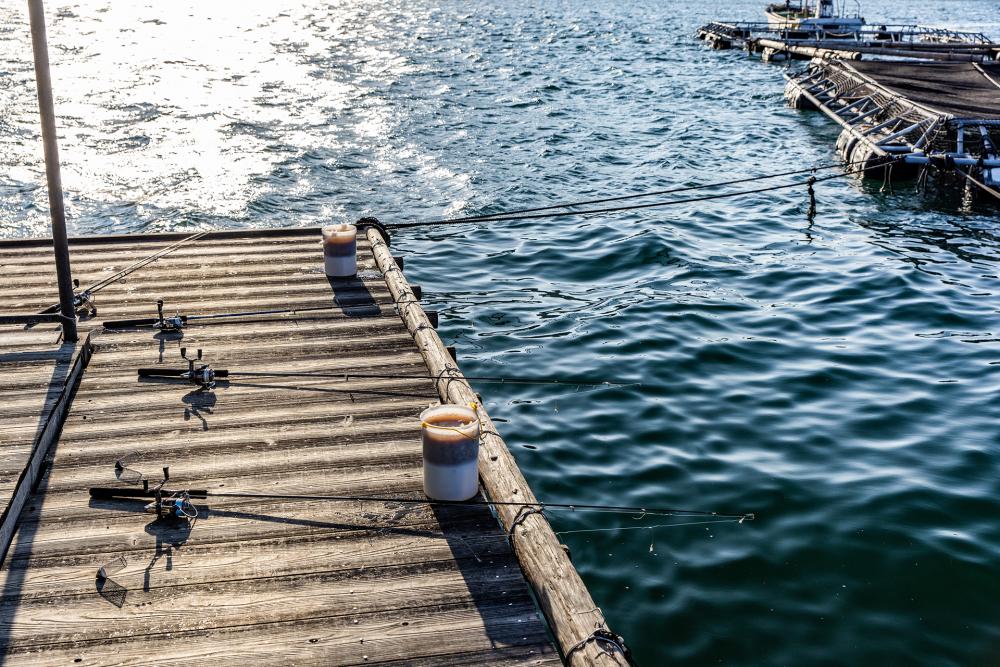 All of us got on a fishing boat that was waiting for us at the port. It took less than 10 minutes to get to our raft in the refreshing morning breeze and bright sunlight.
Our fishing rods and buckets full of chum were set up there, ready to start finishing.
Putting our bags of food and drink under the shade, we threw a lot of ground bait into the sea and dropped sabiki rigs, also known as flasher rigs, into the water.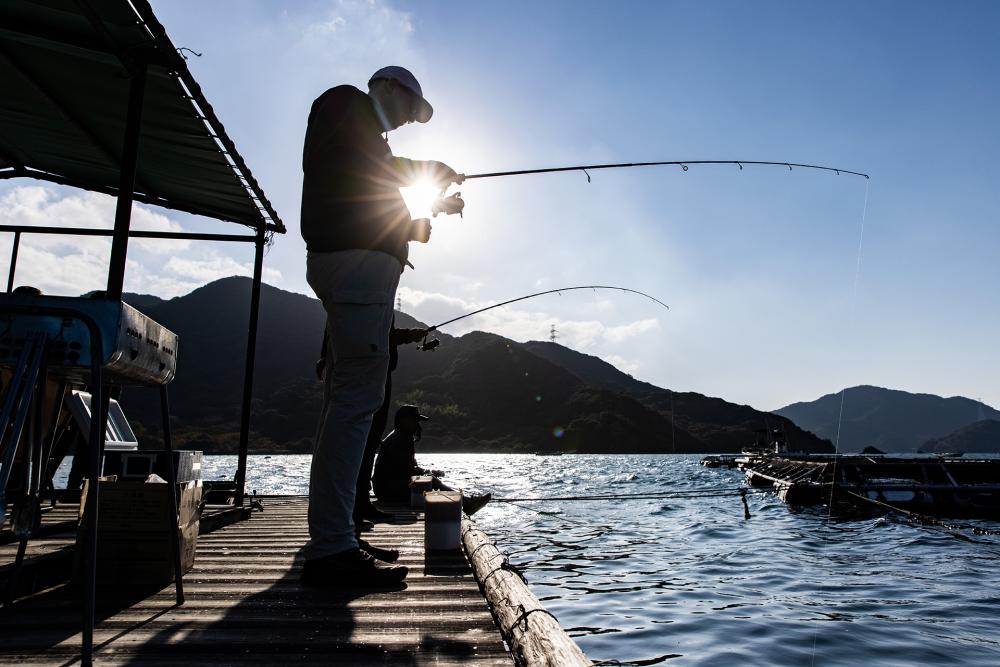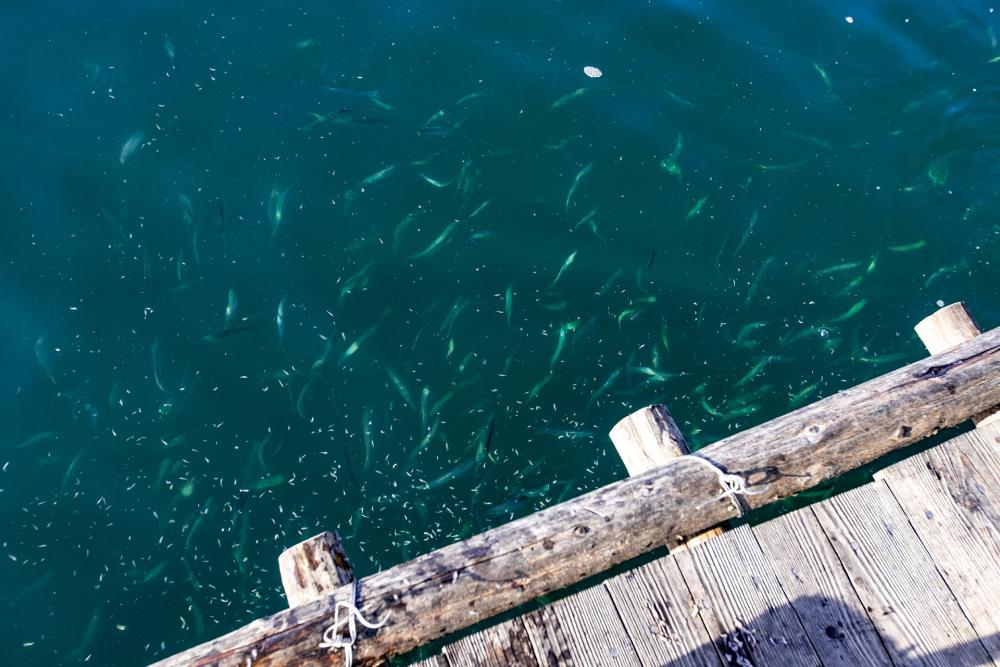 As soon as the chum was scattered in the water, a crowd of sardines arrived.
Every time we dropped the rigs with tiny wire cups into the water and pulled them up, each rod usually caught a couple or more sardines. It was like that throughout the morning.
Mt. Fujimoto, the owner of boats and rafts, amusingly said "Don't worry, anyone can catch fish here," and he didn't lie.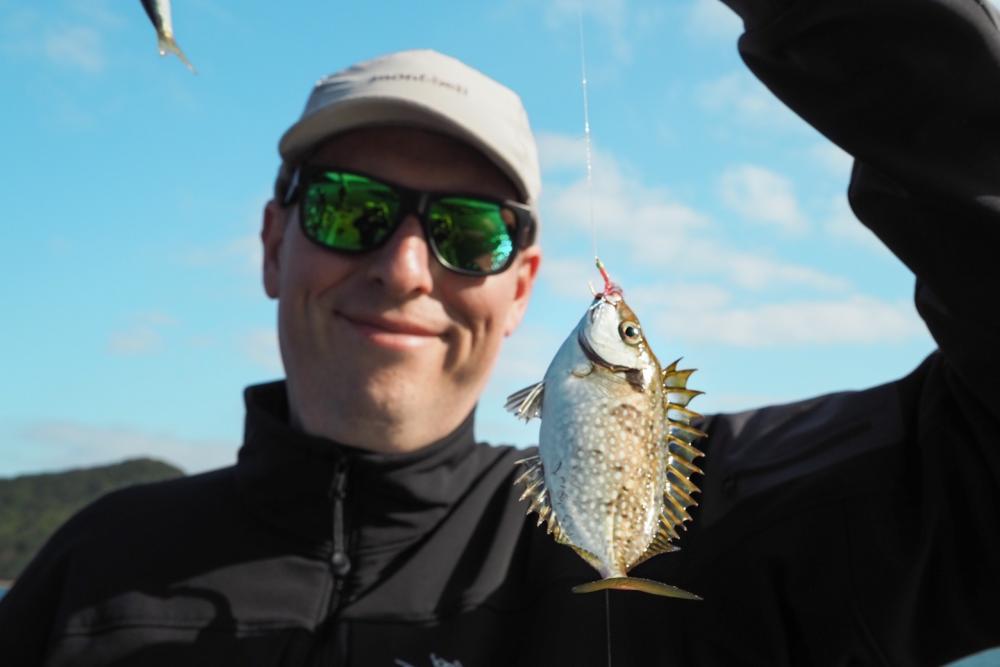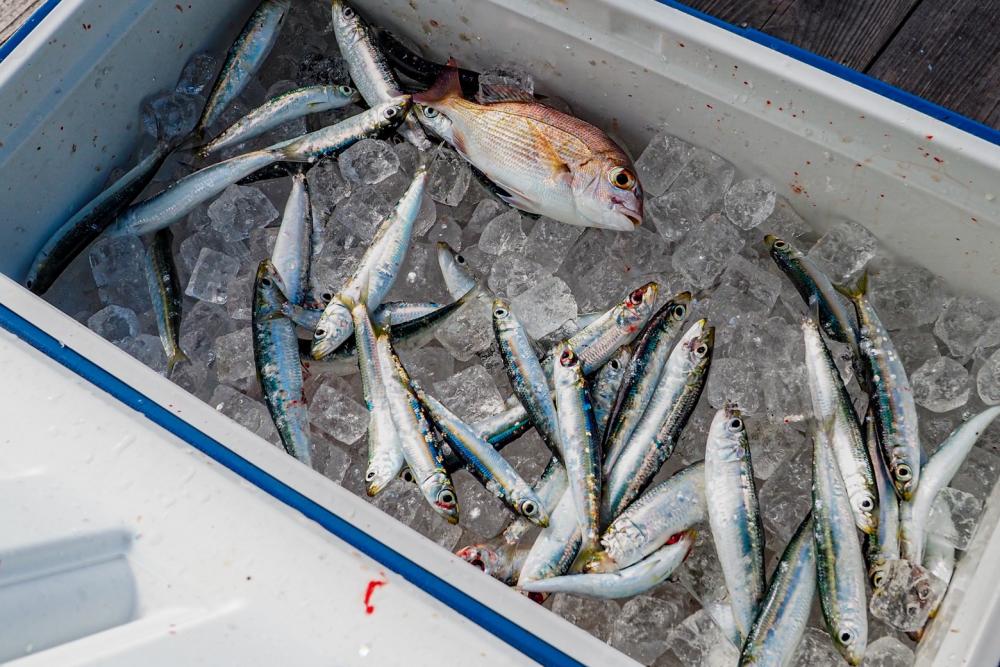 Eventually we were getting bored with catching only sardines, so we stretched out longer fishing lines to enable the rigs to reach deeper under the water for bigger fish.
During this time of season (November), Hamachi (yellow tails) and Karei (righteye flounders) could be caught if we were lucky...
When we were raising our expectations, one of our lines jerked strongly.
Maybe a red sea bream?! Or a yellow tail?!
Despite of our high expectations, it was a big Umazurahagi (black scraper)!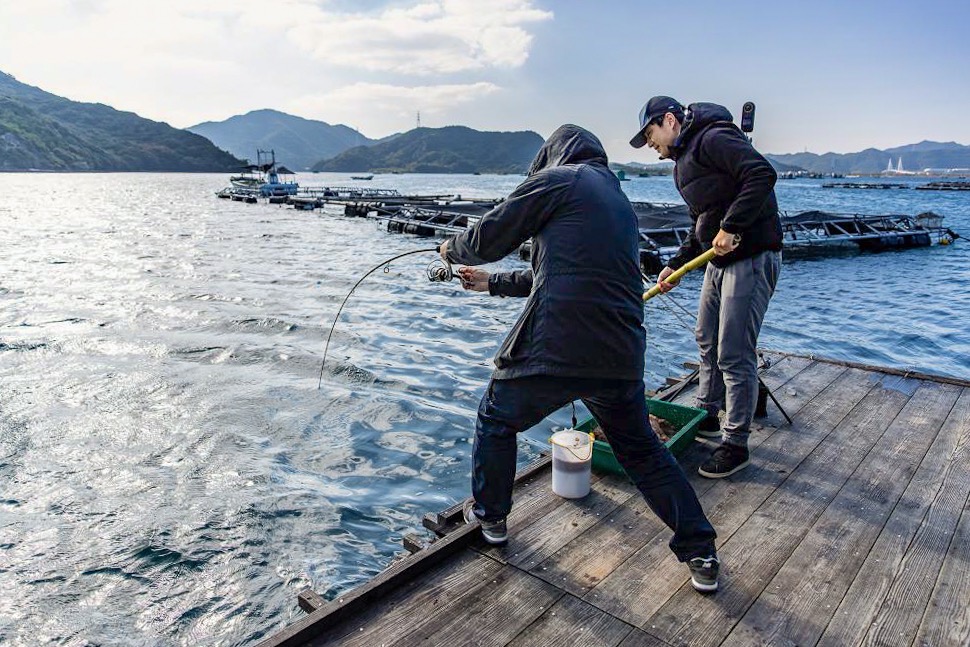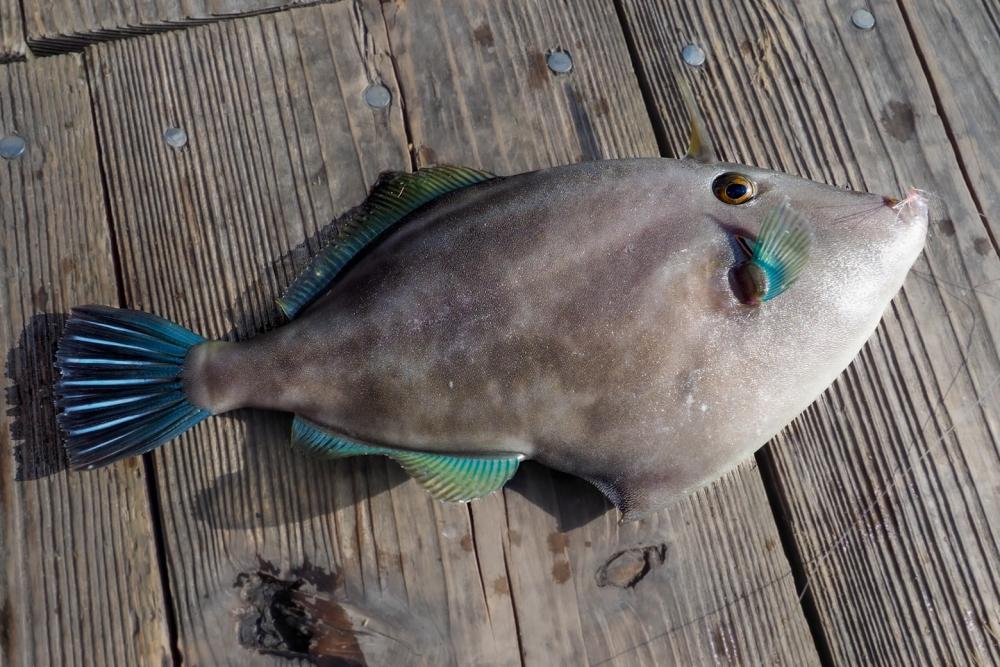 While some of us were fishing, others were enjoying reading on an outdoor chair under the roof. One person pulled out a laptop from her bag and started working... An early adopter of the now trending workcation!
It was a perfect sunny day and everybody was having a good time in their own way.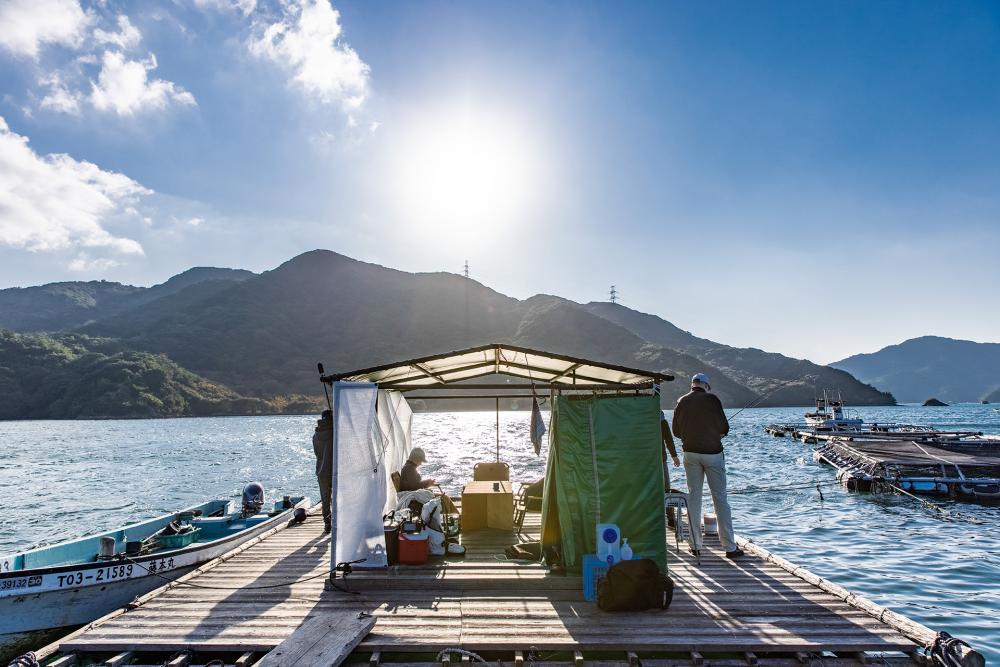 We were getting hungry. It was time for BBQ!
The rental BBQ set came with wood coals and a portable gas burner, so making a fire was pretty quick and easy. One person brought a camping stove and a pot to cook kimuchi hotpot on the table.
Eating outside, surrounded by blue sky and sea is the best seasoning to make good food taste even better.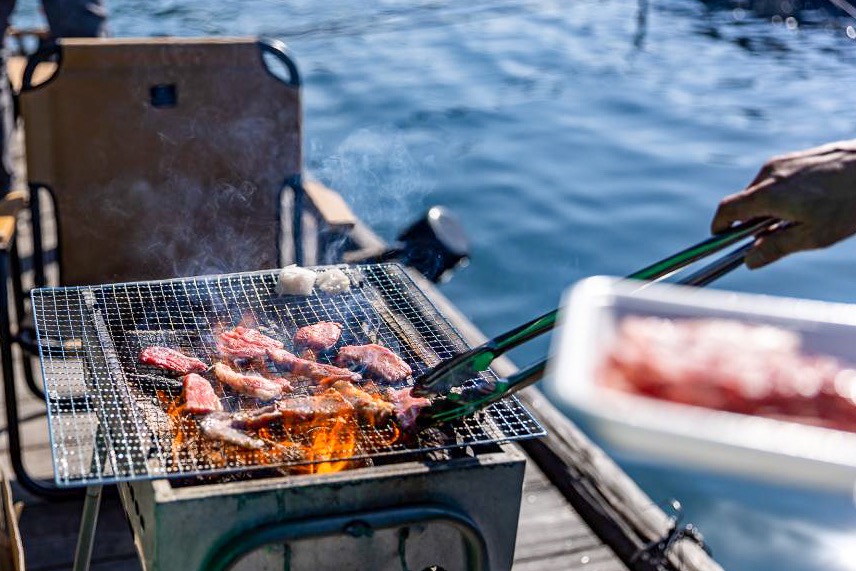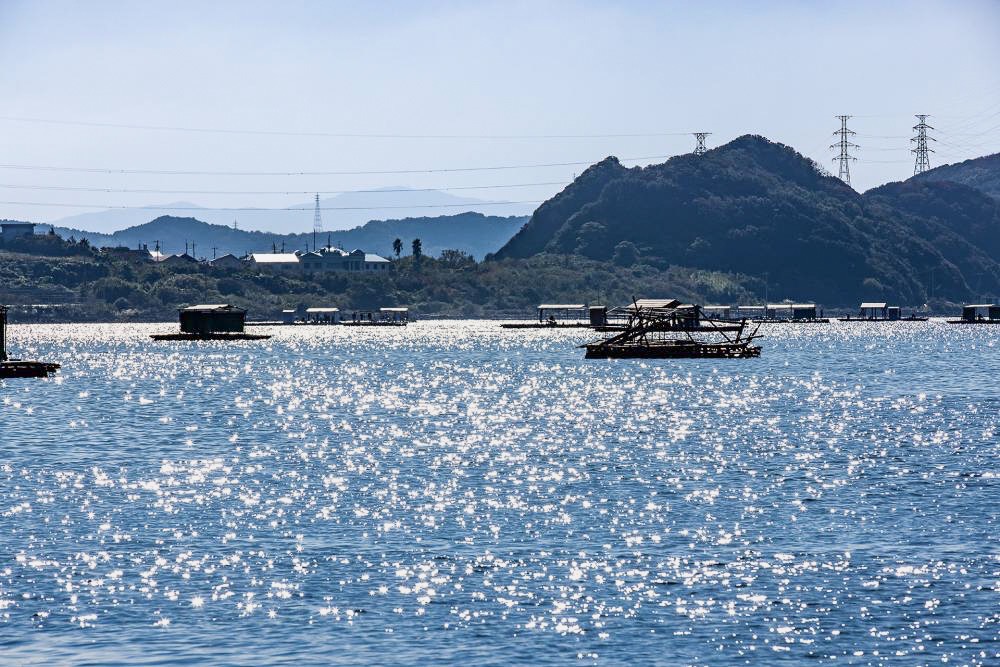 After lunch, shoals of Sayori (halfbeaks) came swimming around our raft and we got busy catching them again. Not only small fish like sardines and halfbeaks, but a couple of small red sea breams were caught too.
We had arranged with the Fujimotos to pick us up at 3 pm. Before the sun started setting and it got chilly, we packed up our stuff and an icebox full of fish. That's a wrap.
We had a very good time today on the floating raft, felt relaxed and temporally forgot the hassles of everyday life.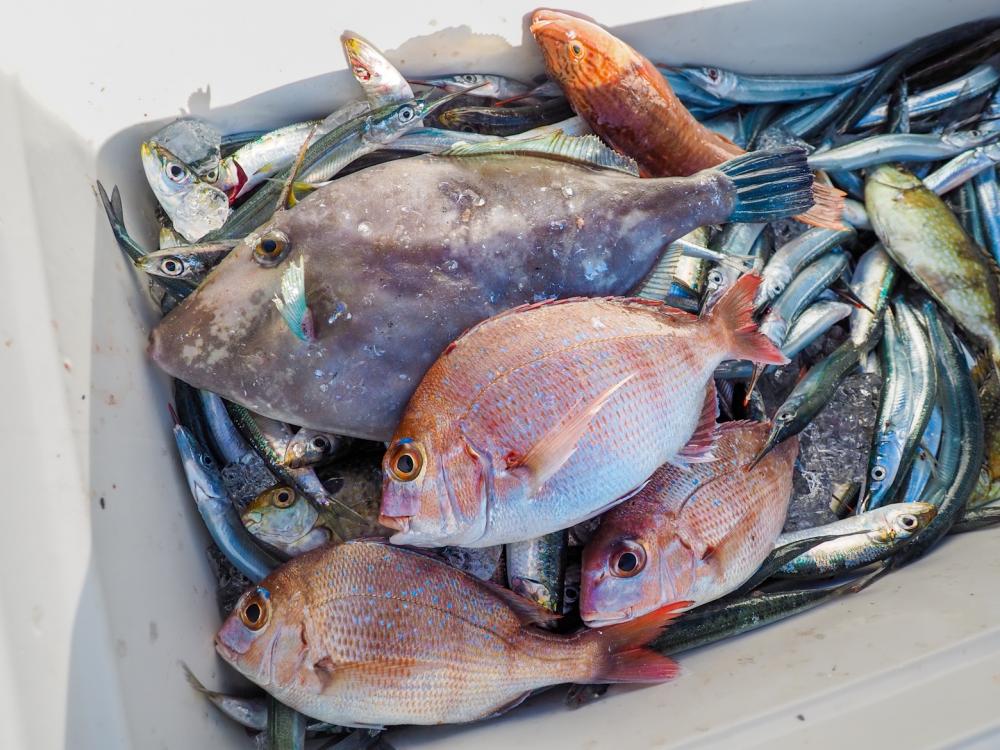 Types of fish you could catch in the Uninoumi inland sea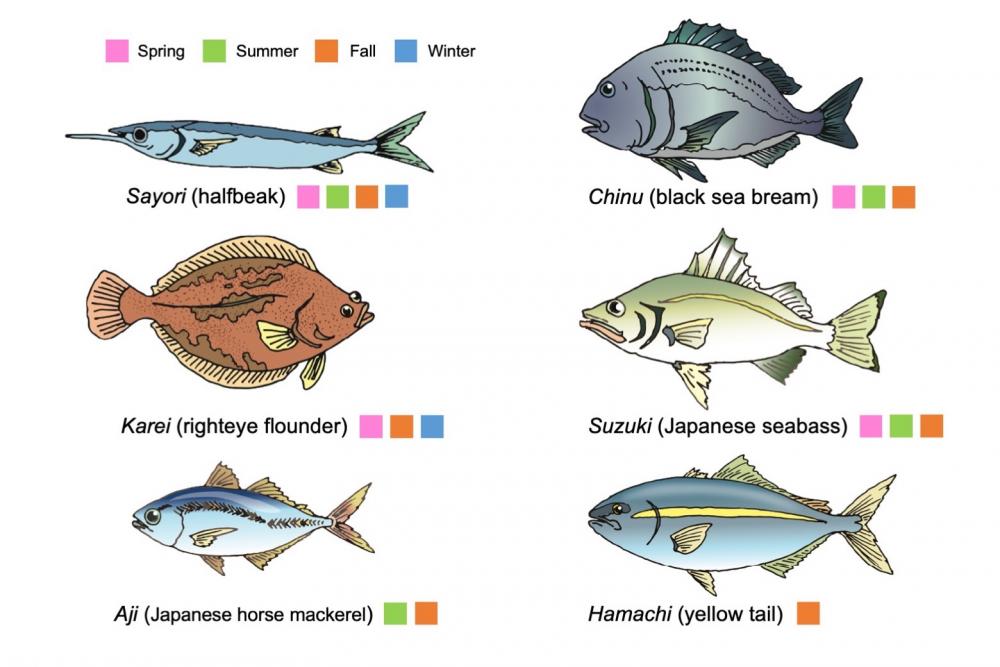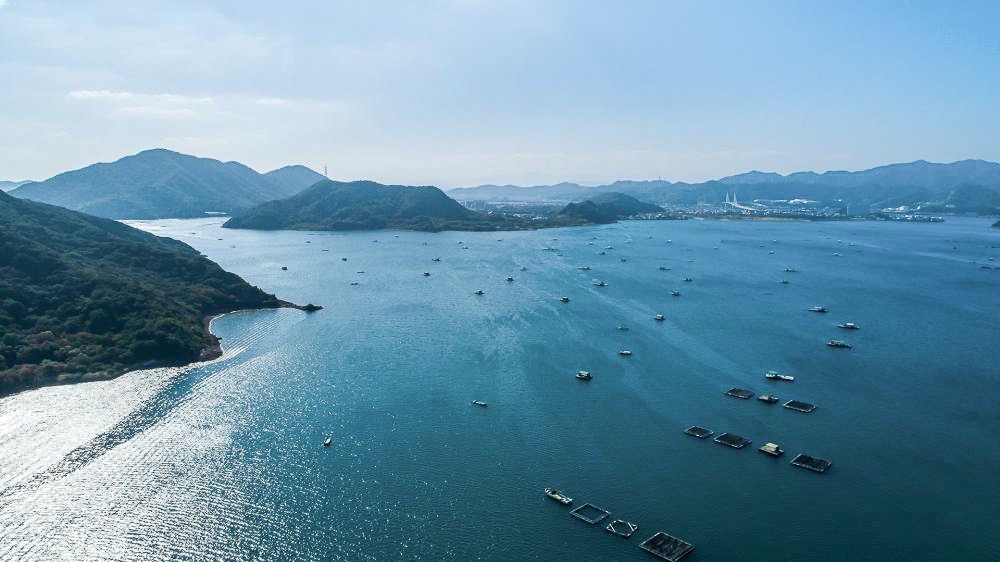 Floating raft fishing standard fee
● Adults:¥3500 per person
● Kids of primary school age or younger:¥1000 per person
● Rental fishing gear : ¥1000
● Rental BBQ set : ¥1000