Hotoke Ishi: The Story Behind this Mysterious Collection of Buddha Statues in the Forest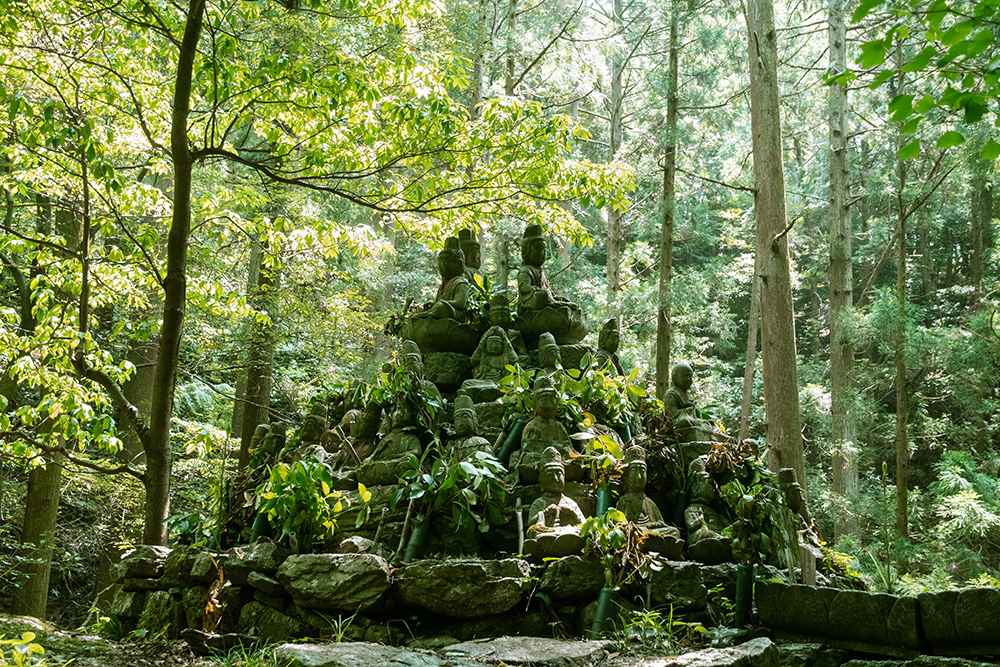 ---
It's not often a person's legacy captures a whole nation's awe for centuries, but Buddhist monk Kobo Daishi's legacy — especially in Shikoku — is undeniable. The Shikoku 88 pilgrimage across the island is one of these legacies, but there are many other spiritual locations he is said to have visited. One of those is Hotoke Ishi, tucked away deep in the woods of Katsuura.
Though only a short distance from Hoshi-no-Iwaya and Fudo-no-Taki Falls, Hotoke Ishi feels completely isolated from the outside world. The forest is so dense that only the faintest trickles of light escape down to the stone cliff that houses this sacred spot. The Hotoke Ishi (literally Buddha stones) is a collection of stone Buddha effigies enshrined in a conical shape. It's said that when Kobo Daishi passed through this area, he saw a holy vision of the Buddhas of the Diamond Realm on a large boulder. Convinced this place was sacred, he enshrined the Buddhas in the rock and spread the message of his vision far and wide. As time passed, people carved and placed Buddha statues on the rock, which now total 53.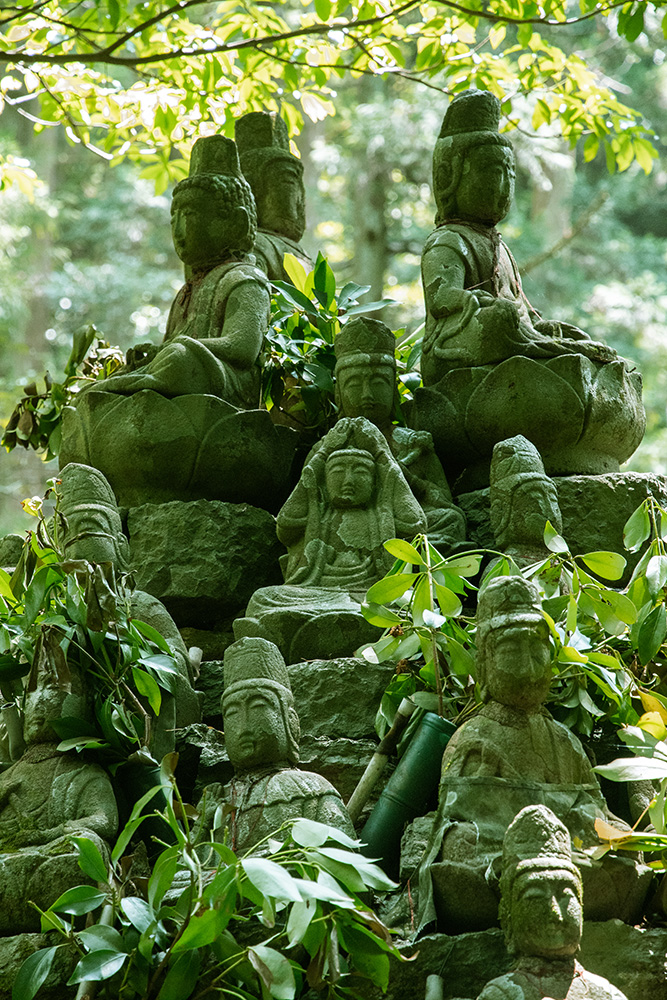 Even for the less spiritually inclined, this off-the-beaten-path location is a serene spot to enjoy the stillness and appreciate the detailed carvings of the faithful. There is a quiet calm here, with only the sound of rustling leaves in the trees and the gentle babbling of a stream further downhill. In the past, pilgrims would stop by the stream to purify themselves before climbing up to this spot. Now those stairs are mostly overgrown as there is another, more well-maintained route here.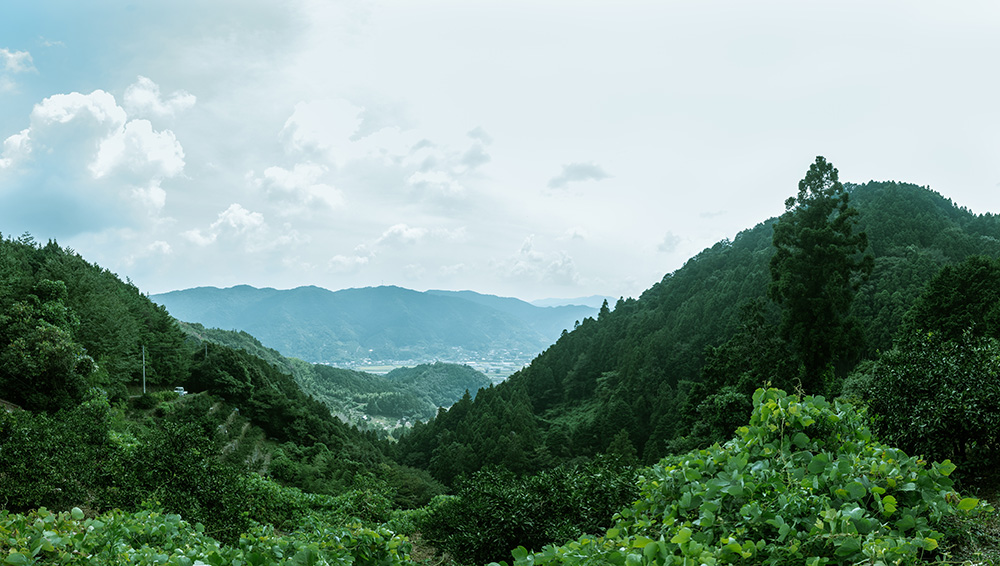 Visitors in late autumn will be rewarded with a rich golden canopy of gingko leaves surrounding this sacred spot.
Address: Mitani, Katsuura-cho, Katsuura-gun, Tokushima 771-4307
How to get here
Follow the same trail as Hoshi-no-Iwaya and Fudo-no-Taki Falls for another 1.4 kilometers to get here. Note that the road is narrow, so getting here by kei car (a Japanese microcar with yellow license plates) with an experienced driver, bicycle or on foot is best.