Three Legendary East Tokushima Temples: Onzanji, Tatsueji and Dougakuji
---
Though Buddhist temples — especially those on the Shikoku 88 Temple Pilgrimage — are centers of spiritual education and succor, many are also historical landmarks. Here are just three fascinating temples and the legends that keep them alive in the hearts of visitors and locals alike.

Onzanji — A Love For One's Mother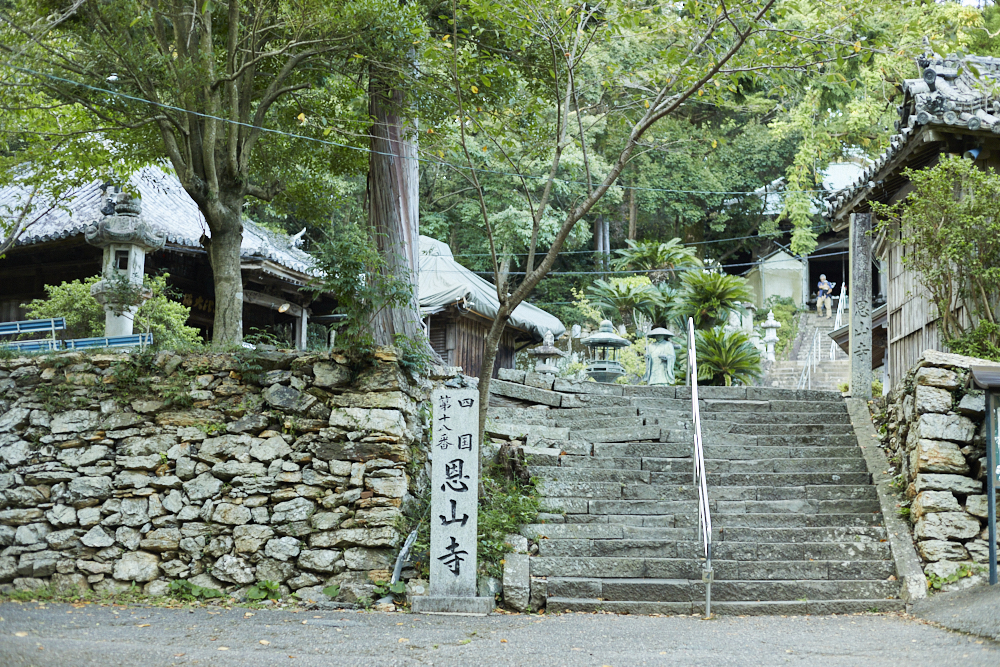 Onzanji can be found up a small narrow road in the mountains, surrounded by deep forests. It's the 18th temple on the trail and was founded in the 8th century by renowned monk Gyoki, who is said to have built almost 50 temples across Japan. Kobo Daishi came here about 100 years after Gyoki to practice his faith. His mother, Tamayori, came by to visit him but was not allowed past the gate on temple grounds because women weren't allowed on sacred ground. In protest, Kobo Daishi performed esoteric rituals for seven days straight, until the ban was lifted. Soon after, his mother entered the temple. When she did, she shaved off all her hair and donated it to the temple, saying she would dedicate the rest of her days to being a nun and helping to ease troubled souls. In honor of Kobo Daishi' filial piety, the temple's name was changed to Boyouzan Houjyuin Onzanji. The character for "bo" means mother, while "on" means debt of gratitude. There is a small shrine dedicated to Tamayori-gozen on the grounds, dedicated to her.
Tatsueji — Gruesome Legends and Modern Art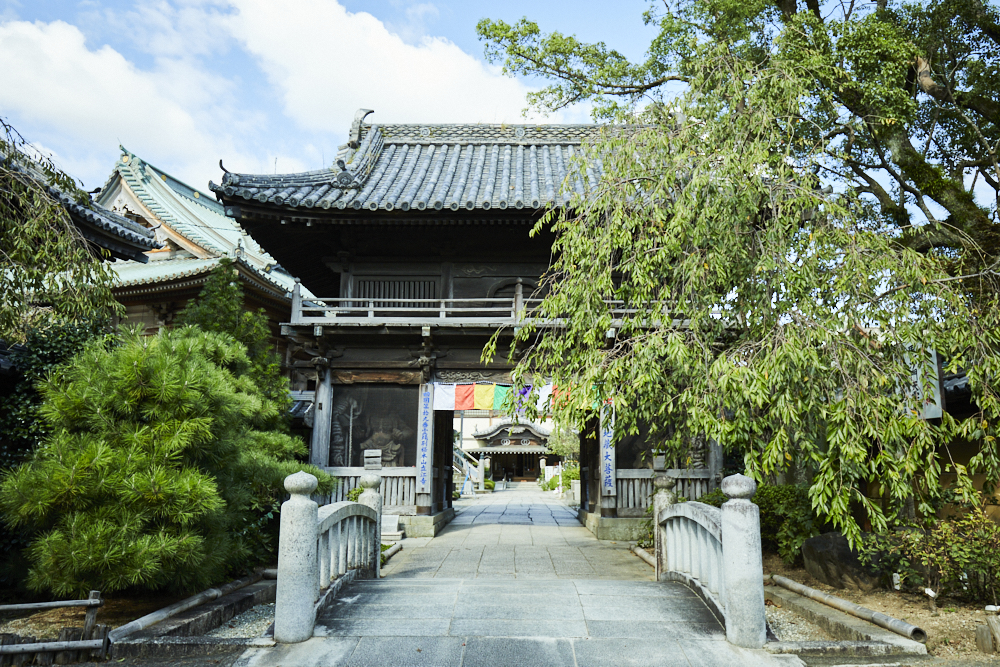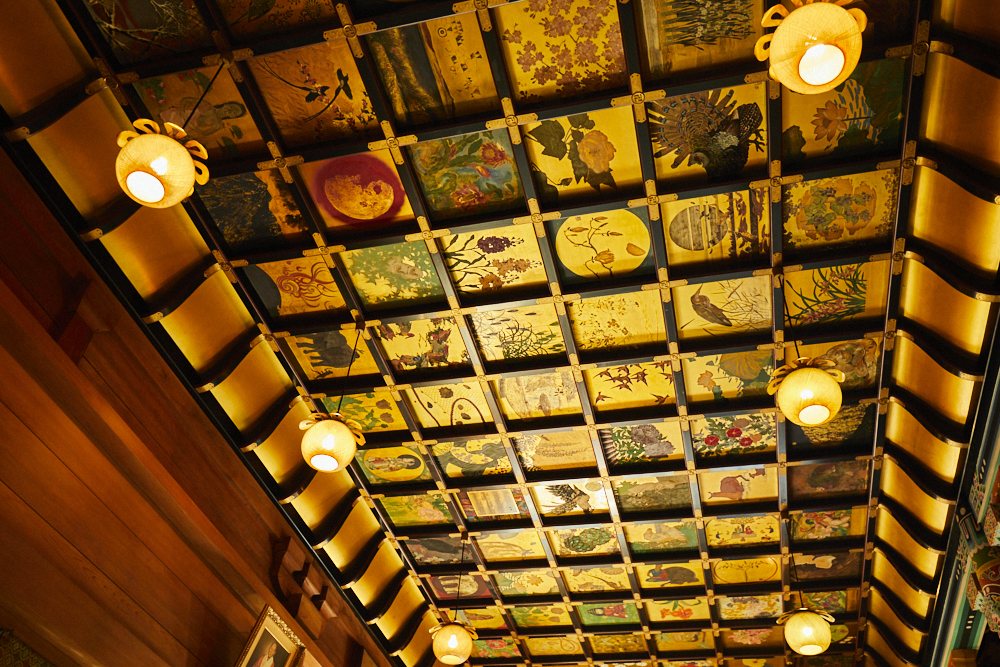 Tatsueji is the 19th temple on the Shikoku trail and is the next to last temple in East Tokushima, before Kakurinji. Tatsueji, like Onzanji, was first founded by Gyoki. He sculpted a tiny golden Buddhist statuette, only 5.5 centimeters high. Despite Tatsueji surviving the Tensho War, a fire in 1974 destroyed the main hall. When it was rebuilt, the new ceiling became a modern art project: a Tokyo Art University professor and his students painted the 286 tiles, creating a unique hall unlike any other.
The most famous legend related to Tatsueji though, is that of Okyo. As a child, Okyo was sold to a brothel but found love and escaped. She got married but soon fell for another man and together with him plotted to kill her husband. They succeeded and escaped, but on a visit to Tatsueji, she received her punishment. When paying her respects at the main hall, her hair got tangled in the bell rope. It wrapped tighter and tighter around it until her hair — and part of her scalp — came off with it. She took it as a sign and she and her lover stayed at Tatsueji to serve their penance. You can see the bell rope with hair still attached to it on the temple grounds, and there is a memorial to Okyo a few hundred meters away.

Dougakuji — A Center of Education and Calligraphy
While not a temple on the Shikoku 88 Temple Pilgrimage, Dougakuji is the second of 20 additional sacred sites related to the trail and an important destination for many pilgrims. Kobo Daishi spent a significant amount of time at Dougakuji and is said to have penned the poem "Iroha" here, which he taught to local children. "Iroha" is a perfect pangram — which means it includes every character of the Japanese syllabary hiragana exactly once — and was long used as a way of teaching the order of the characters; much like the ABC song is used for young children learning English.
A fountain on the temple grounds called Kamochi Sui (water of brush strokes) is said to have been used to make Kobo Daishi's inkstone. Because of this, many people believe that taking a drink from the fountain may cure illnesses and those who dip their inkstone in the water will become master calligraphers.
The Heian Period statue of the seated Yakushi Nyorai found here is an important cultural property.

Where: 605 Ishii, Azajounouchi, Ishii-cho, Myozai-gun, Tokushima Prefecture
More info: http://dougakuji.com/