Hike and Workcation in East Tokushima
Kamiyama #1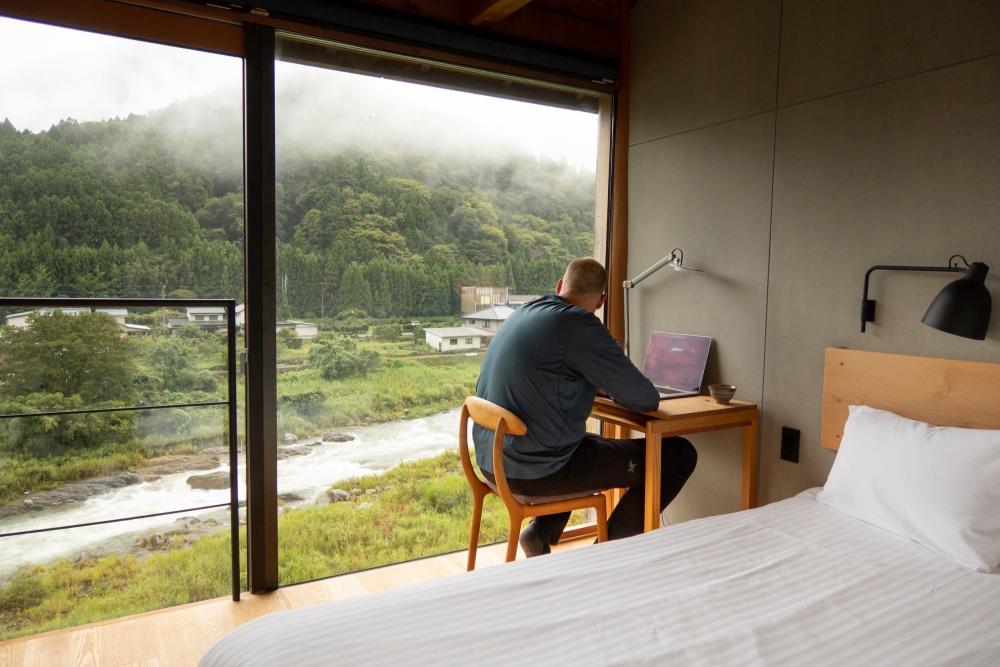 During COVID times, work + vacation = "Workcation" has become much closer to our daily work style.
Do you like switching your accommodation every night and enjoy traveling to various places? Or do you prefer to stay at a same place for multiple nights for more focus and productivity?
In the mountains, rural villages and seaside hotels of the Eastern Tokushima, you can enjoy the peaceful quiet environment and refreshing hiking while you fully benefiting from even faster internet than in big cities.

---
Workcation hotel, WEEK Kamiyama
Kamiyama is the first town in East Tokushima area for our "Hike & Workcation" model plans.
One of the great things about Tokushima prefecture is you can use very fast internet even in the most remote mountain villages. The optical fiber network stretching everywhere in Tokushima is one of the best in Japan, providing stable internet much faster than downtown Tokyo.
High-speed internet and a quiet and peaceful life in beautiful nature... several tech-savvy companies in major cities have opened their satellite offices in Tokushima, especially concentrated in Kamiyama.
Though Kamiyama is a small town sitting in the middle of 1000m+ high mountains, tunnels and well-maintained roads make this town easily accessible from outside. Less than an hour dive from Tokushima station.
Way before the concept of workcation was born, there has been a hotel in Kamiyama that specifically targets visitors who want to enjoy a vacation-like travel while still working remotely. That is WEEK Kamiyama.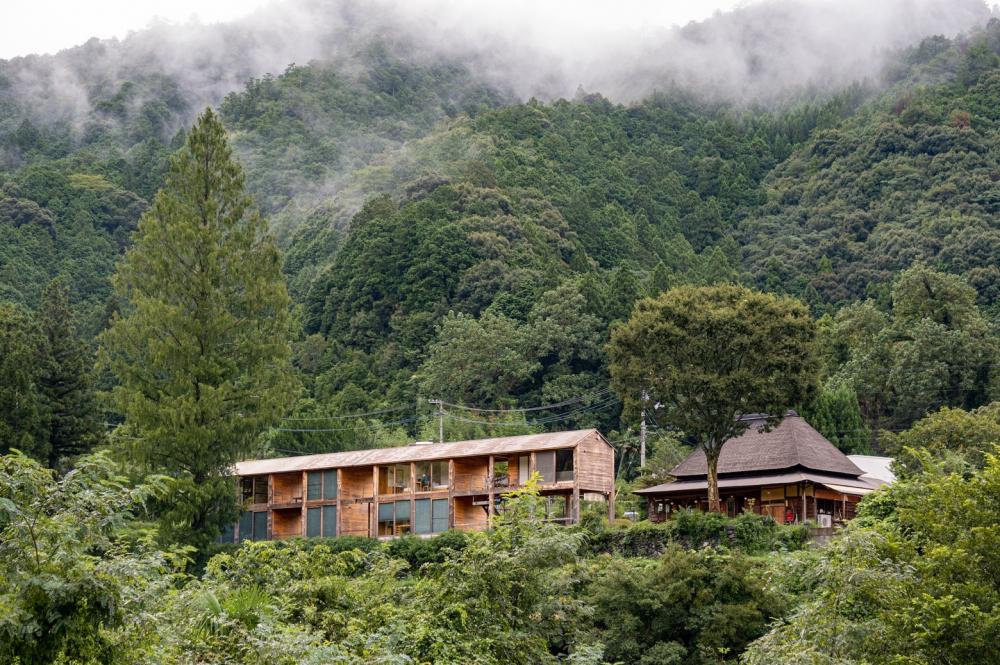 The concept of WEEK Kamiyama is "stay and work like living here."
Guest rooms here are not a place to sleep for one night but are designed for guests to stay and work as comfortably as working from home even for a week or longer.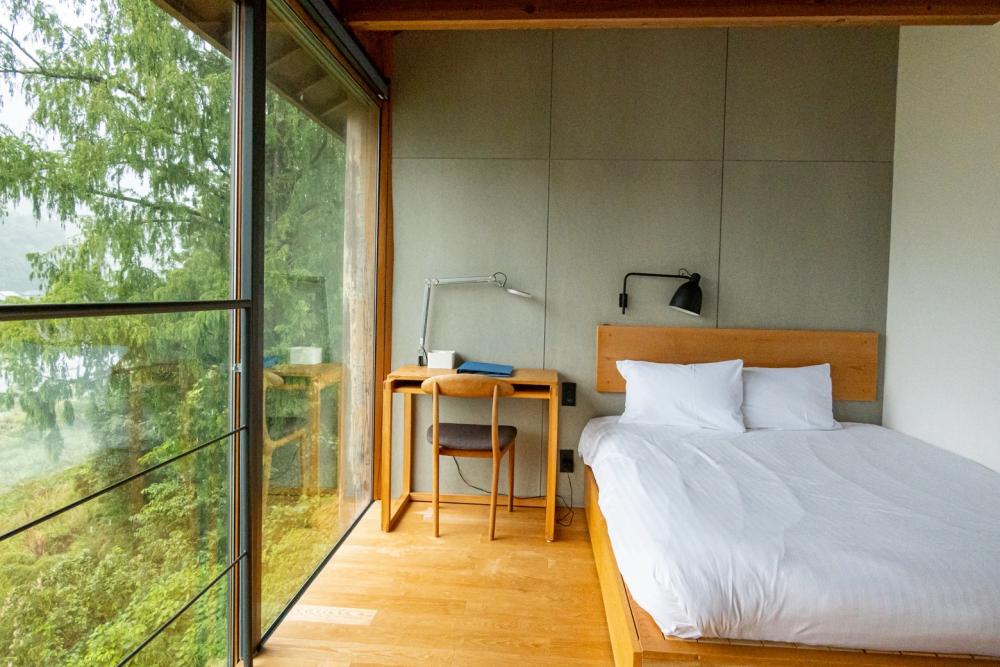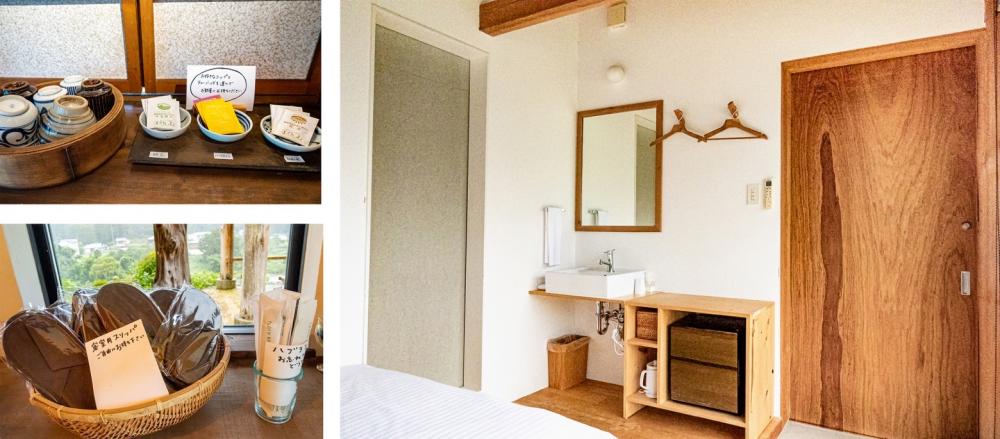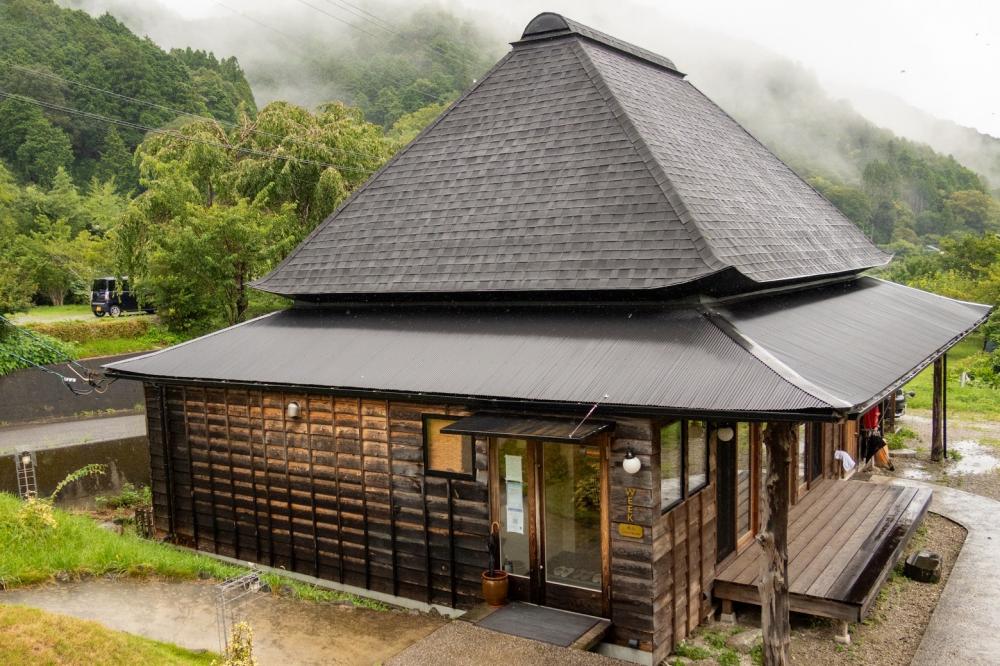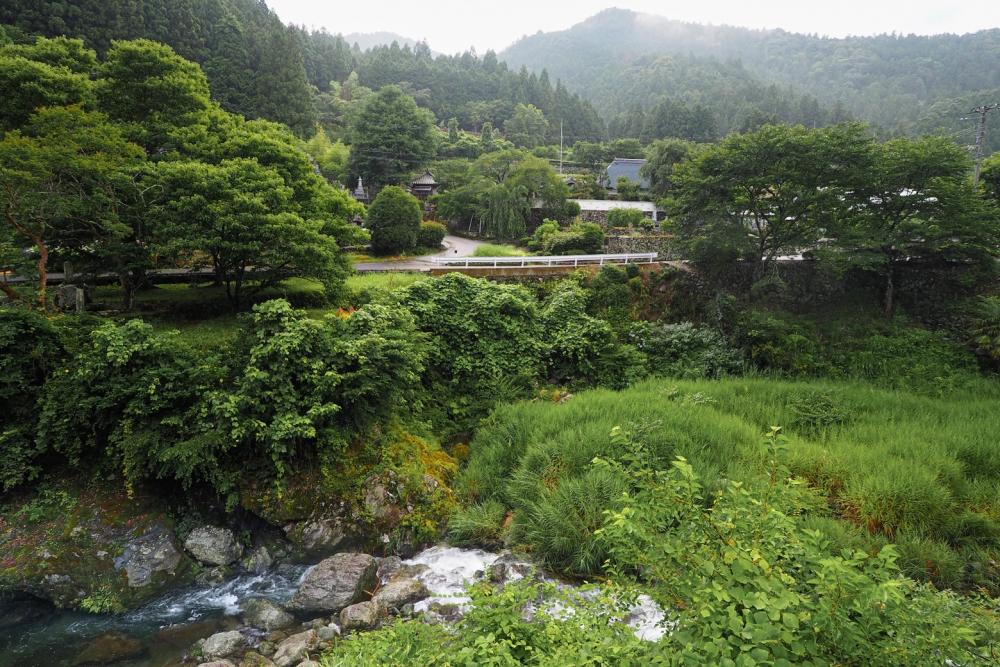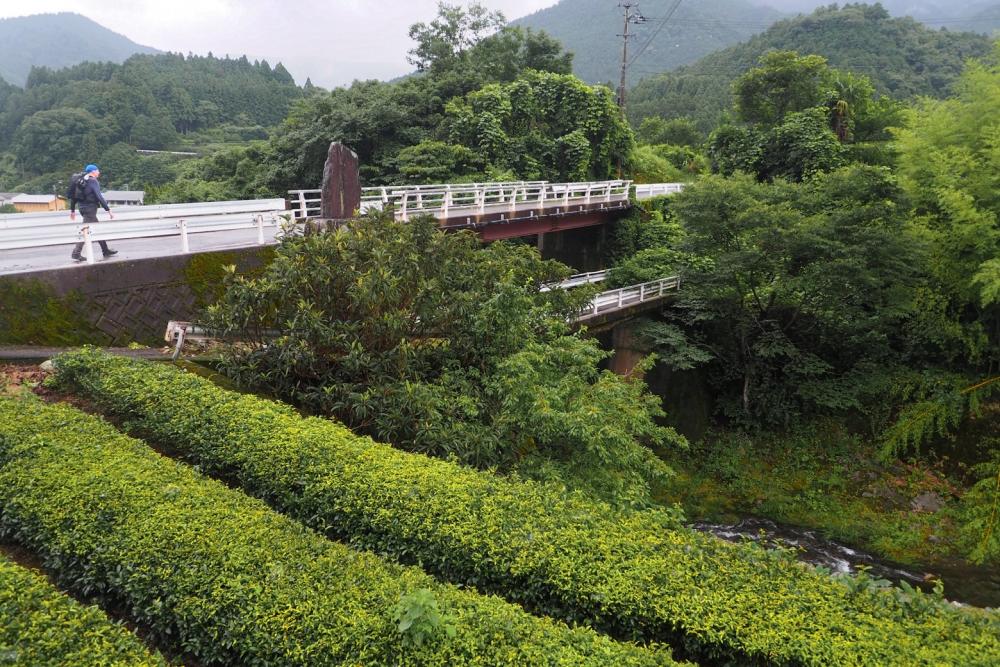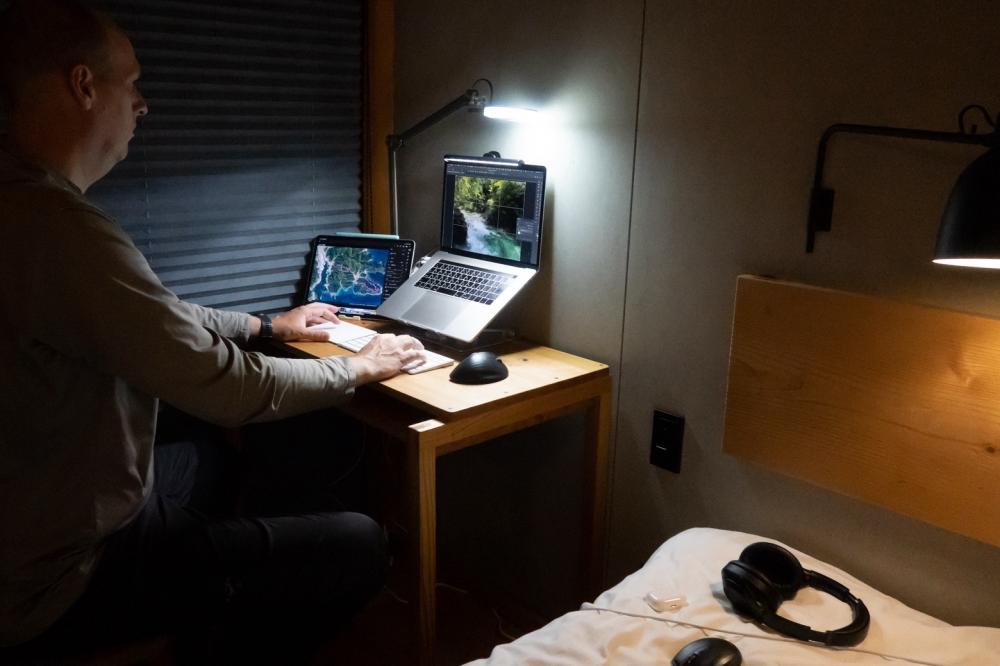 Coworking space Kamiyam Valley Satellite Office Complex
When you want a bigger desk for work or feel like a fresh air, grab your laptop and walk out the room.
Only two minutes away from your room, Kamiyama Valley Satellite Office Complex is a coworking space, free for the guests of WEEK Kamiyama to use anytime during its business hours.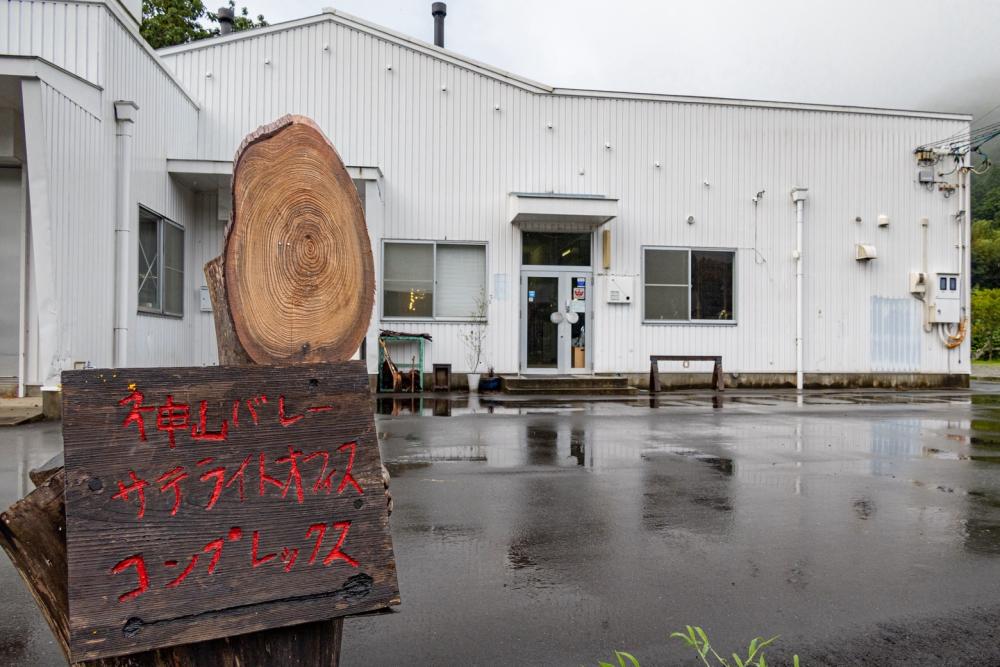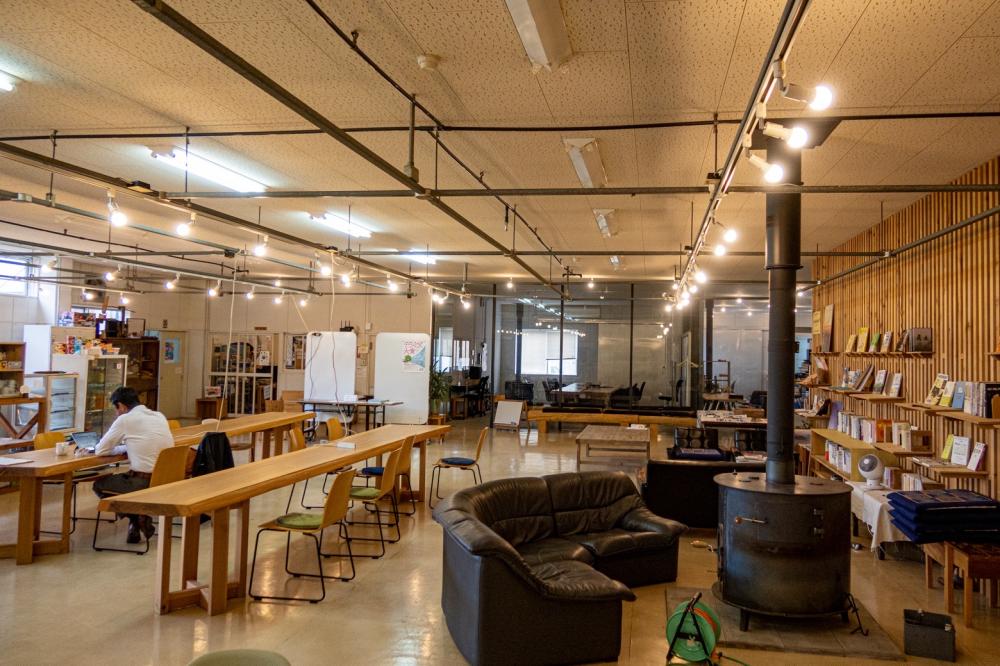 Lunch/ Dinner at Yorozuya Yamabiko
A common challenge at many workcation areas all over Japan is the lack of lunch places. While you don't have to worry about breakfasts and dinners, as they are usually included in your stay package, staying in mountains or remote accommodations usually means less or sometimes no options of shops and eateries around your lodge.
Good news is you have multiple lunch/dinner options – restaurants, cafes, a grocery store, and a convenience store - within a short walking distance from WEEK Kamiyama.
The closest one is Yorozuya Yamabiko.
The owner chef is a certified vegetable sommelier and cooks his diverse original dishes with locally grown vegetables. In fact, the shop name "Yorozuya" means a general store in Japanese, and guests can eat wide variety of dishes here.
During its lunch hour, more affordable dishes are served for regulars and high school students come to eat here often. Dinner menus are different from lunchtime and many extra chef's recommendations for the day are shown on a black board aside from regular dishes.
You are welcome to come here every day and you will still not be able to eat everything Yorozuya Yamabiko can offer.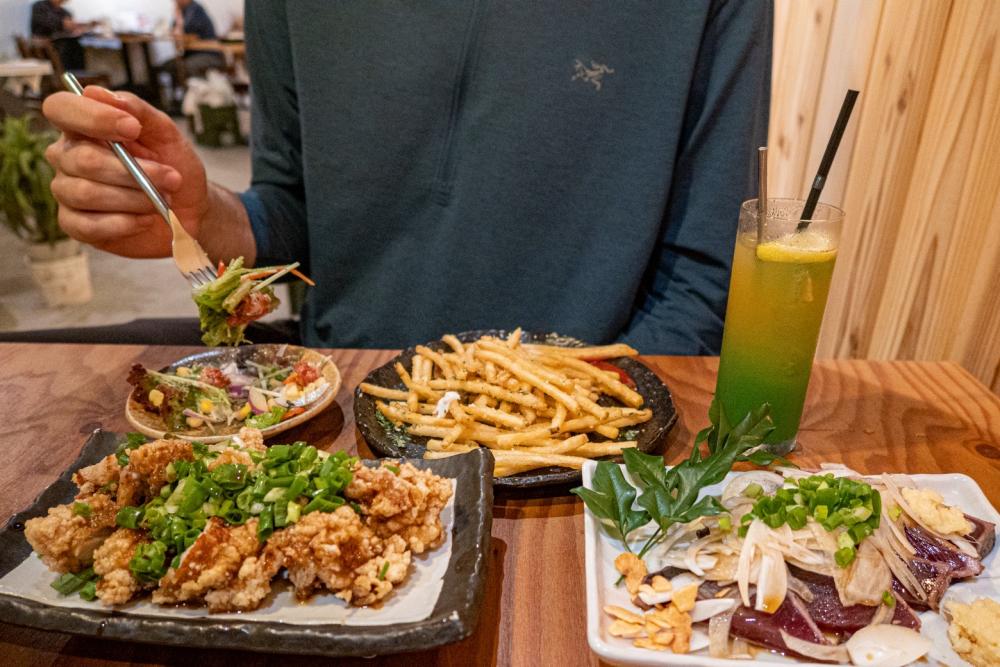 Coffee time at Café Namaste
Ten minutes drive from WEEK Kamiyama, Café Namaste is a little cozy cafe hidden in a sleepy tiny village in the most western mountain area of Kamiyama.
The café is in a renovated old house standing right by the upper stream of the Akui river. The owners are a Japanese and German couple and the menus are carefully home-cooked and good for your body.
They try to use locally grown ingredients of the season for their cakes and fruit yogurt bowl. Each cup of coffee is brewed in the way the guest prefers (drip or French press, dark or light) with the beans roosted particularly for this café.
The quiet and peaceful tea time here is a relaxing treat to your hard work.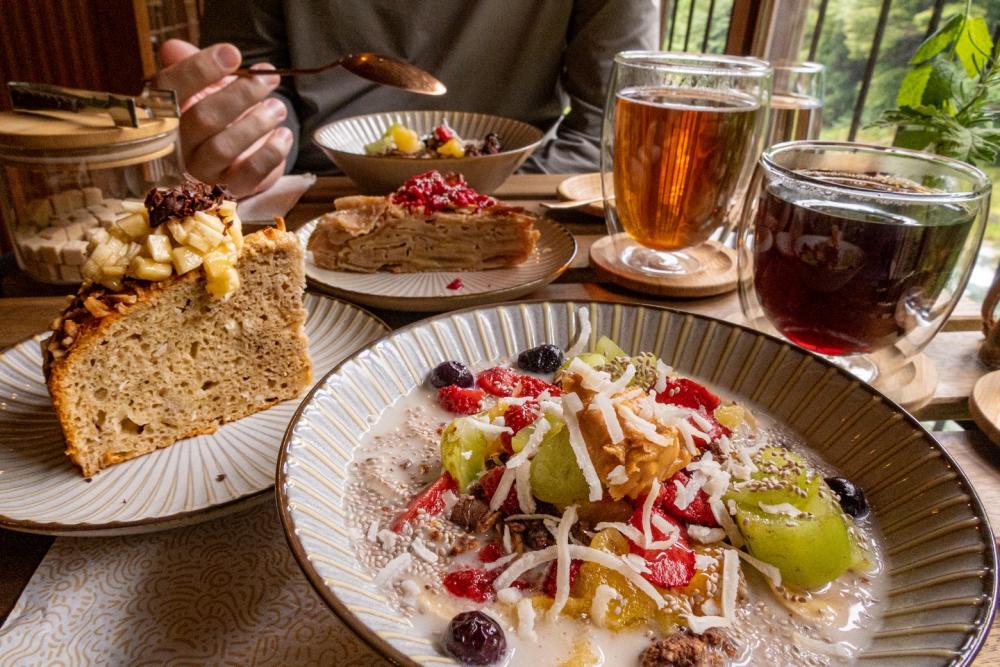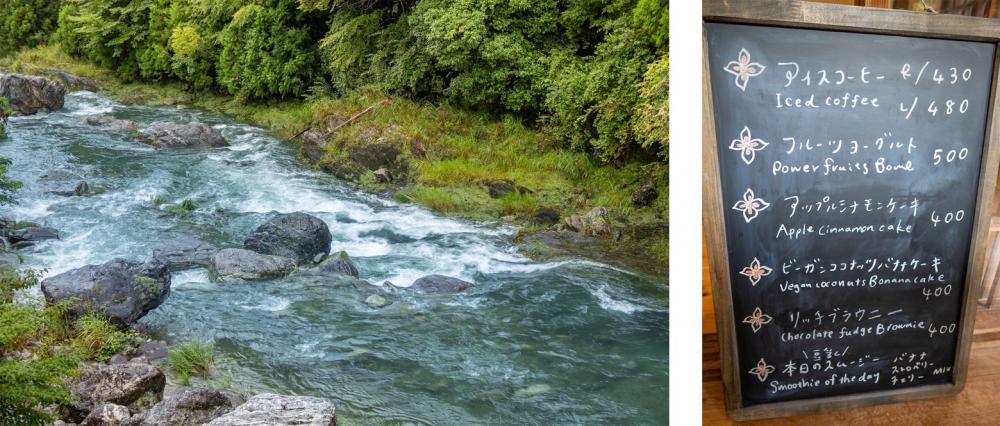 Kamiyama's local brewery, Kamiyama Beer Project
When you want to soak yourself in a big hot onsen (hot spring) stretching your arms and legs to relax, Kamiyama has a nice public onsen.
Right next to it, Kamiyam Beer Project is a local brewery run by a Japanese and Irish artist couple who moved in Kamiyama from the Netherlands several years ago.
"KAMIYAMA BEER is handmade in small batches using ʻBrewha BIAC' tanks, a Canadian electric system. Our mission is to make fun, surprising, expertly crafted and delicious beers integrating Kamiyama's rich local ingredients." (from Kamiyama Beer Project website)
Their brewery has a tap room, open during the weekend, where you can enjoy freshly brewed beer with home-cooked snacks.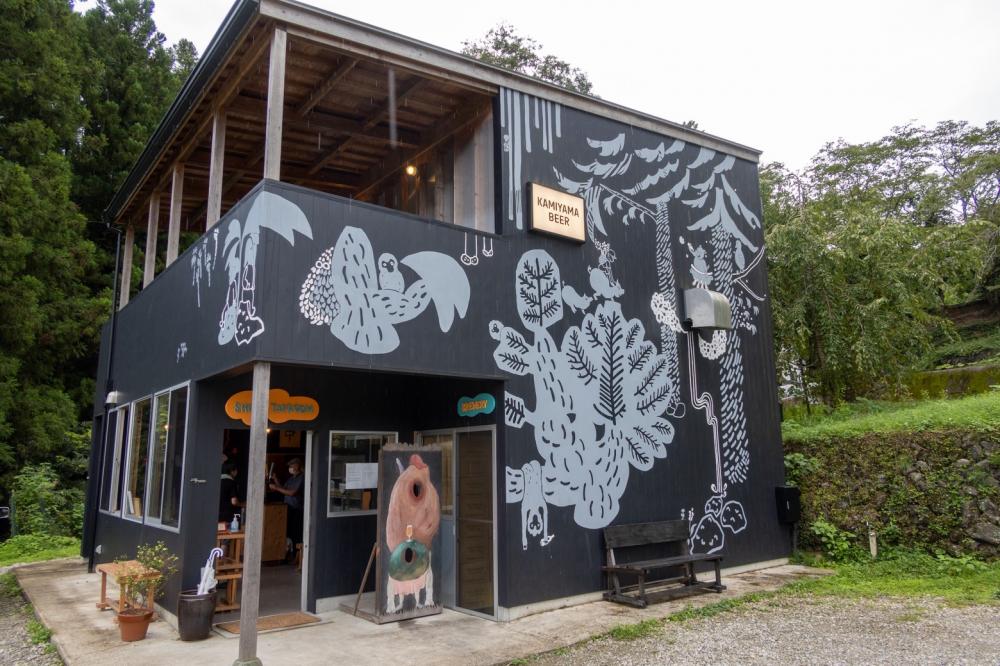 ● WEEK Kamiyama
57 Chino, Shimobun, Kamiyama, Myozai district, Tokushima Tel: 088-677-0313
https://week-kamiyama.jp/
● Kamiyama Valley Satellite Office Complex
49-1 Chino, Shimobun, Kamiyama, Myozai district, Tokushima  Tel: 050-2024-4385
https://www.in-kamiyama.jp/kvsoc/
● Meshdokoro Yorozuya Yamabiko
259-3 Kita, Jinryo, Kamiyama, Myozai district, Tokushima 3 Tel: 050-2024-2266
https://www.facebook.com/yorozuya.yamabiko/
● Café Namaste 
8-3 Kawamatanishi, Kamibun, Kamiyama, Myozai district, Tokushima
Tel: 080-2797-5506
https://www.instagram.com/ashram.kamiyama/
● Kamiyam Beer Project 
280-1 Nishiuetsuno, Jinryo, Kamiyama, Myozai district, Tokushima Tel: 050-2024-3576
https://kamiyamabeer.com/