Start Your Day Right in Tokushima City
---
They say the early bird gets the worm, but in Tokushima city, they get a fresh cup of coffee. Wherever you're headed on your travels, there's nothing better than starting the day on the right foot. Thankfully Tokushima has a slew of options for early risers wanting to make the most of this vibrant castle city.
Runners should take advantage of the expansive greenery in Tokushima Central Park, which not only has a running track but some interesting terrain to explore around the castle ruins as well. If it's a Sunday, visit one of the markets in the city (check online to find out which ones are open).
For those who don't want to do anything on an empty stomach, make your way to one of these early opening coffee shops and cafés to experience a slice of the local morning vibe.

Takashima Coffee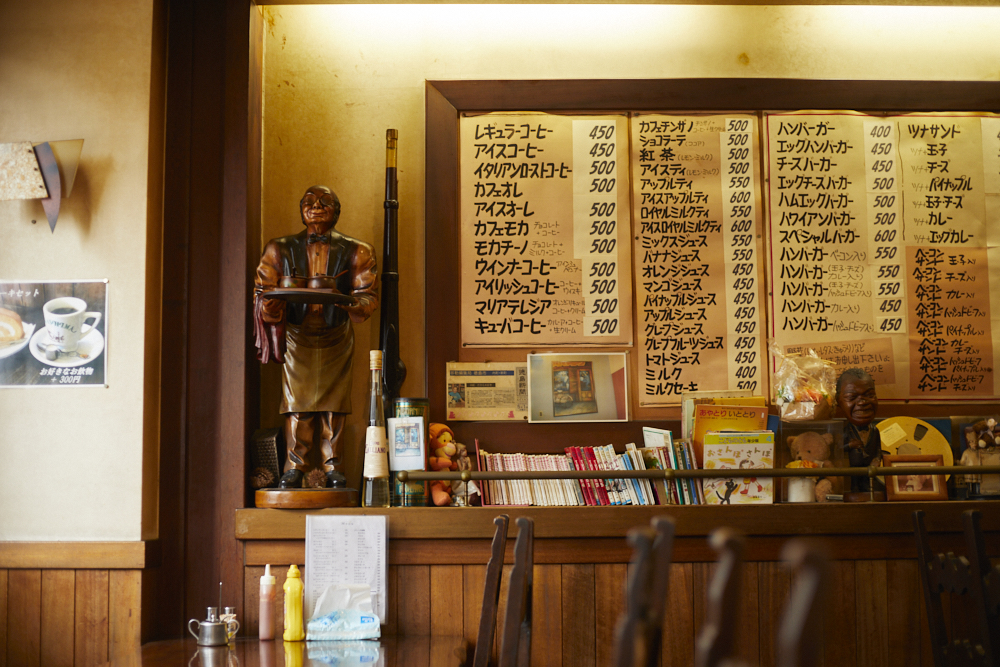 For a trip down memory lane in Japanese kissaten-style coffee shop culture, look no further than Takashima Coffee, which has been a fixture in the city since 1959. Back then it was a tiny shop with only counter seating, but the original owner, Mr. Takashima, had big plans. He bought the existing Italian furniture — on what seemed like a whim — on a last-minute trip there and now that the café is more than four times larger, the items fit perfectly.
The handwritten menus on the walls list more than 70 toasted sandwiches — all of which are hand-toasted on a griddle. Classics like melon soda and curry solidify Takashima Coffee's old school café status. The morning sandwich set offers a choice of a croque monsieur, a ham and egg toast, or a hamburger sandwich (a popular option with locals) with a drink for ¥800.
When: 7am-7pm, daily
Where: 2-20-1 Yaoyamachi, Tokushima City, Tokushima Prefecture
More info: https://info9158338.wixsite.com/takashimacoffee
Coffee Shop Mori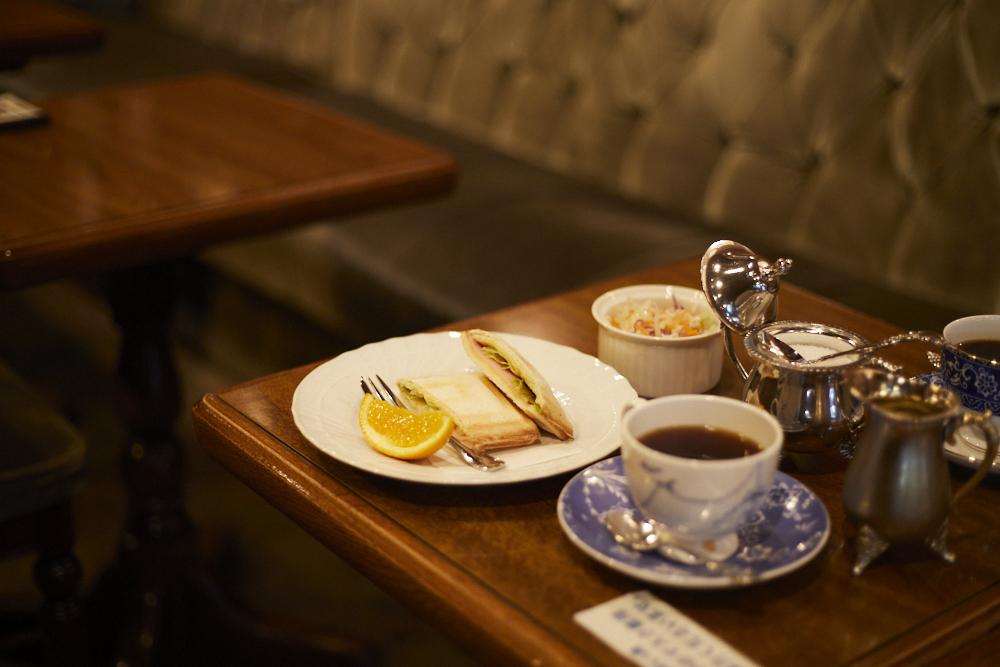 This narrow coffee shop's convenient location only about 100 meters from Tokushima Station makes it a must-visit for travelers stopping by the city. Coffee Shop Mori opened in 1988 with the aim to provide its customers with excellent coffee and a warm, inviting atmosphere. It excels at both. Everything from the luxurious interior to the pristine selection of coffee cups and the two kettles on the hob at the entrance exudes a special attention to detail in every aspect of service. The coffee menu is long, with several blend options as well as an impressive list of single origin beans — all listed with detailed notes on flavor profiles. The walls serve as a gallery space for local artists and photographers and exhibits change monthly.
The morning set costs whatever your choice of drink is, plus ¥200. It includes a choice of either a hot egg or ham sandwich, or a piece of toast with jam and margarine. If you have time, try the coffee jelly, which comes in two styles: Western and Japanese. The latter is served with ice cream, while the former comes with azuki beans.
When: 8am-6pm, Mon-Tue, Thu-Sun; Closed Wed
Where: 1F Tokushima Ekimae Terminal Bldg., Terashima Honcho-nishi, Tokushima City, Tokushima Prefecture
More info: https://www.moriko-hi-tenn.jp

O-ba'sh Cafe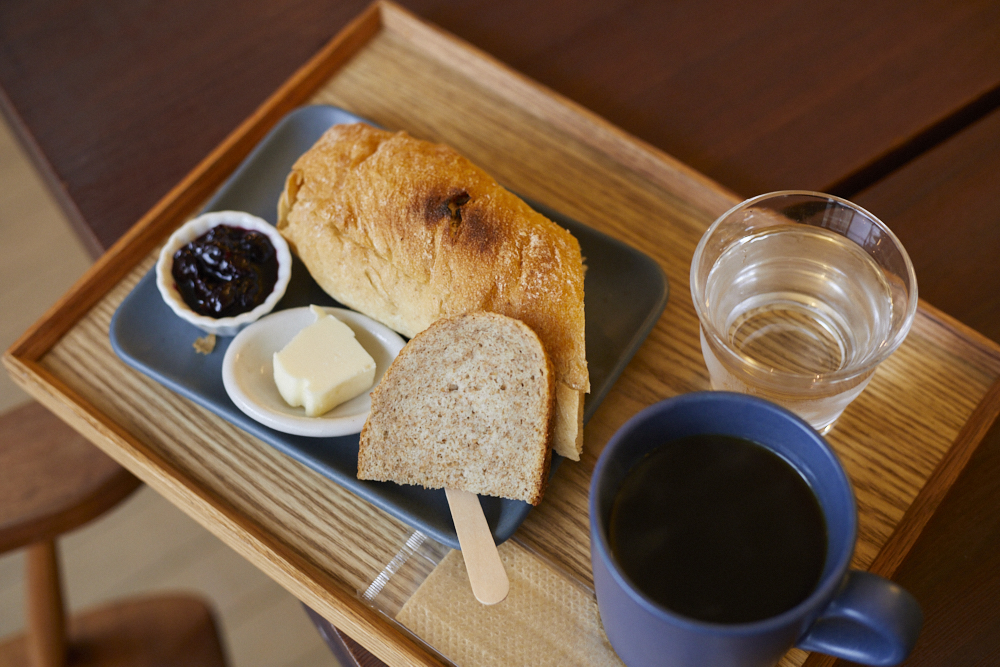 For a more modern vibe, head to O-ba'sh Cafe, which sits just around the corner from the city's riverside boardwalk. Its sister shop and purveyor of the café's freshly baked bread, O-ba'sh Crust bakery is just a block away.
The café's open and airy interior, with floor-to-ceiling windows, is a popular stop-off point for locals before they visit one of the morning markets or set off on a weekend adventure. The stylish interior and exclusive use of Otani ware — one of Tokushima's most famous crafts — are two of its main draws, but their biggest selling points are their fresh bread and their dedication to using as many organic and locally sourced ingredients as possible.
There are two morning sets available. A lighter one, Morning Set A, comes with freshly toasted bread and a choice of two toppings (jam or butter) and either a soup or a drink comes in at ¥650. Morning Set B offers a more substantial meal with salad, ham and cheese, as well as bread and a drink or soup.
When: 7:30am-5pm, Tue-Sun; Closed Mon
Where: 1-26 Higashisenba, Tokushima City, Tokushima Prefecture
More info: http://www.o-bashcrust.com/cafe.htm