Restaurant Shimada: What it's like to dine with Tokushima's last remaining geisha

---
Dinner with geisha. It's something you only read about. Something only a few lucky travelers get to experience - usually because they have an insider connection helping them nab one of these exclusive reservations. And, these days, as the number of geisha in Japan gradually diminishes, it's likely to become an even rarer occasion.
But in East Tokushima, there's one restaurant striving to not only to keep the tradition alive but to actively promote it – even making use of Instagram as a form of PR.
The elegant Restaurant Shimada is more than 100 years old and tucked away in the charming backstreets of the Tomitamachi neighborhood. As we take our seats in a private, sophisticated traditional dining room, a stream of geisha and maiko (trainee geisha) shuffle across the tatami floor and proceed to attend to our every need. While a geisha's kimono, makeup and hair are al- ways intriguing, up close they are even more fascinating.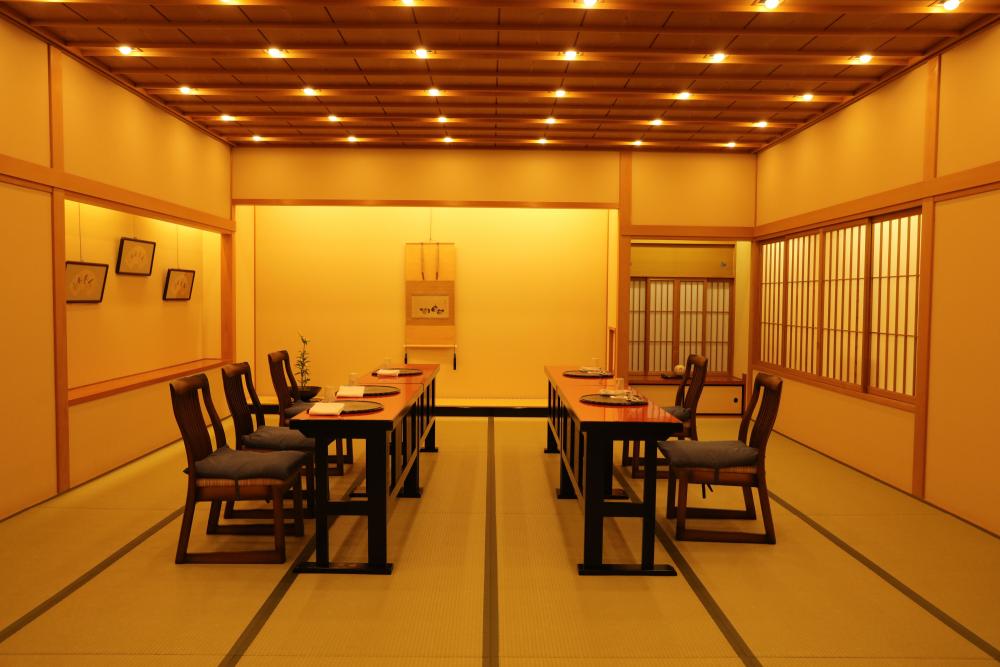 They move with such graceful coordination, fluttering around each other, taking up seats next to and in between us, batting eyelashes and smiling bashfully, all the while pouring us drinks, serving us little bites of exquisitely presented food and chatting about everything from what we've been up to in Tokushima to whether geisha are allowed boyfriends (they are).
Curious to know more about their profession in modern times and intrigued by how engaging they are – I was expecting a far more formal affair – I quiz them about their working life.
As it turns out, Shimada is the only traditional Japanese restaurant left in Tokushima that still in- cludes geisha as part of the entertainment. There are seven of them in total, five geisha and two maiko. A couple of them were recruited via social media, showing the value and effectiveness of their marketing efforts.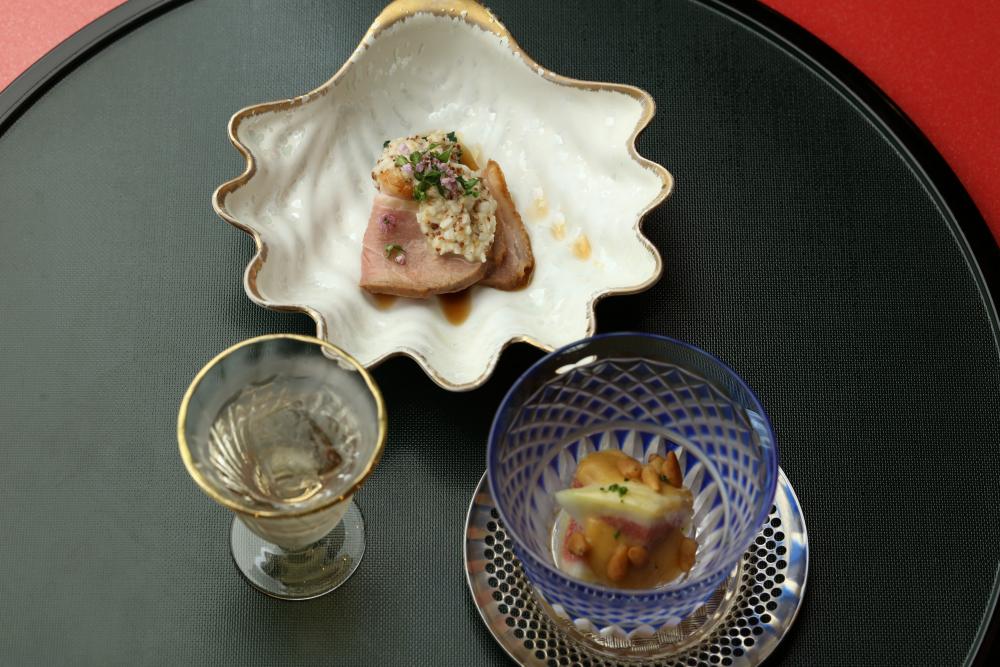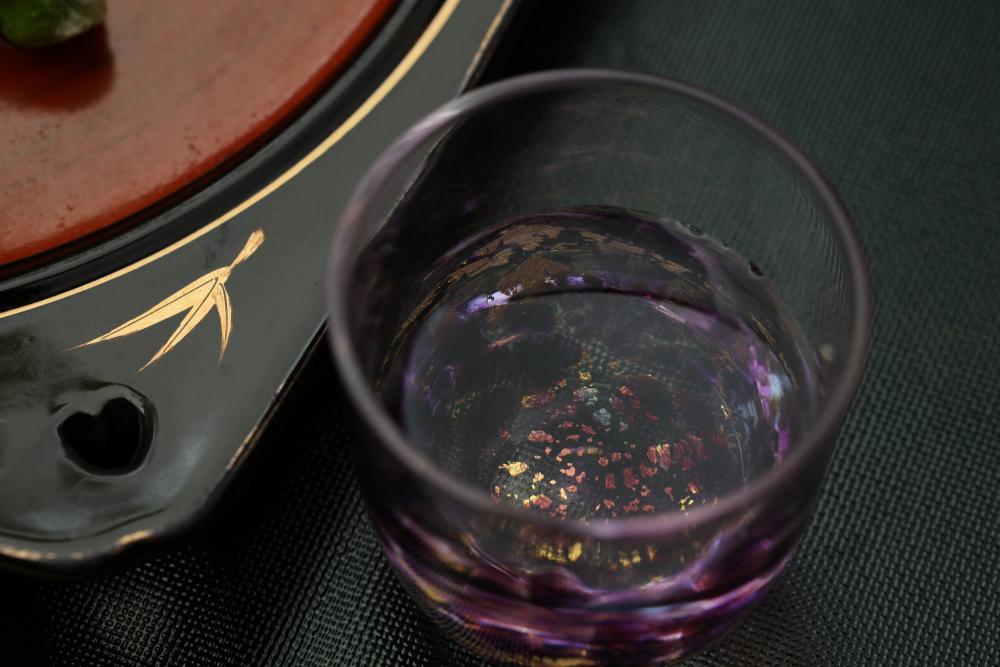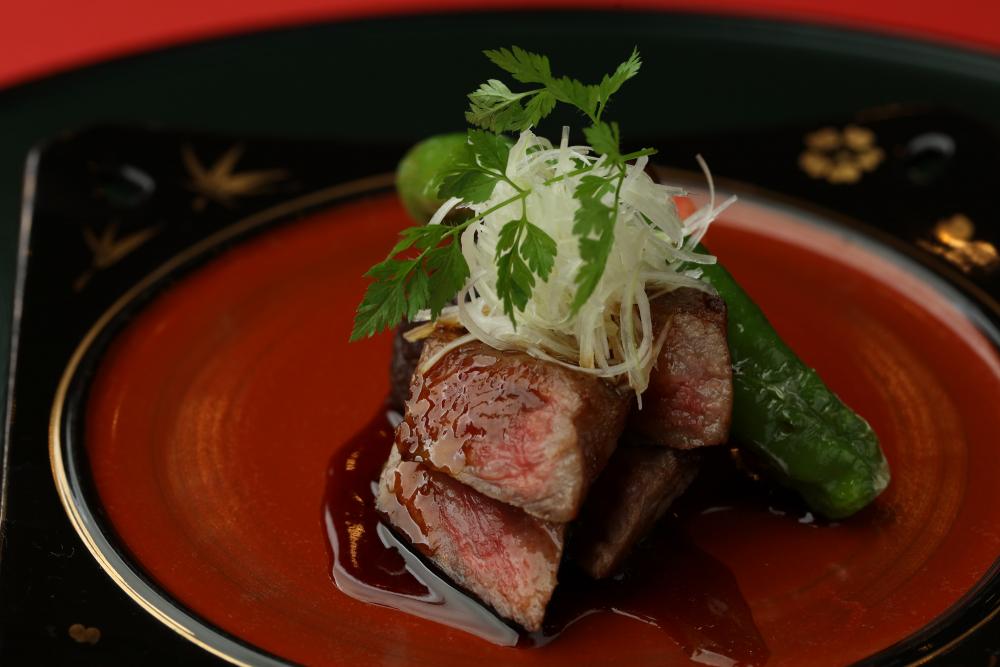 In between sips of sweet sake and heavenly bites of roast duck with mustard, shiso and edible flowers, I encourage them to reach out to a wider audience, including more foreign tourists and women. Because, although they tell me that more women are visiting the restaurant these days than in the past, they also reveal that this is still very much a man's domain.
As one impossibly cute maiko sits down close to me and delicately switches my chopstick holder to the other side of my table setting (she notices I'm left-handed and it's awkward for me to place the chopsticks down as they've been laid out), I think to myself, you don't need to be male to be charmed by geisha.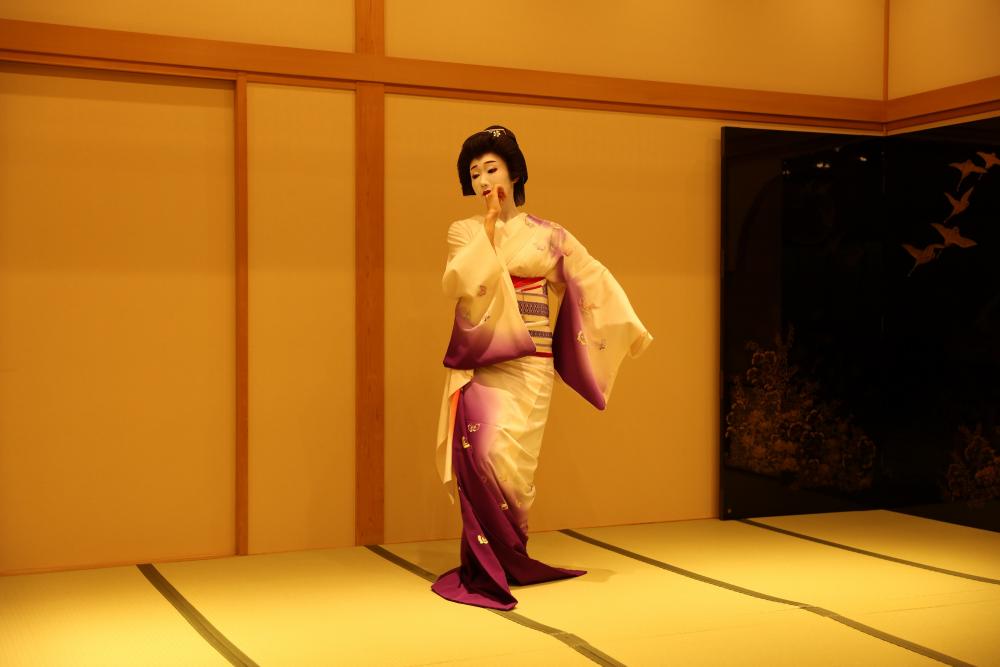 Indeed, when the meal is over and the evening becomes far more boisterous, with the geisha and maiko leading us through a series of amusing dancing and drinking games, I find myself com- pletely fallen for their delightfully witty nature.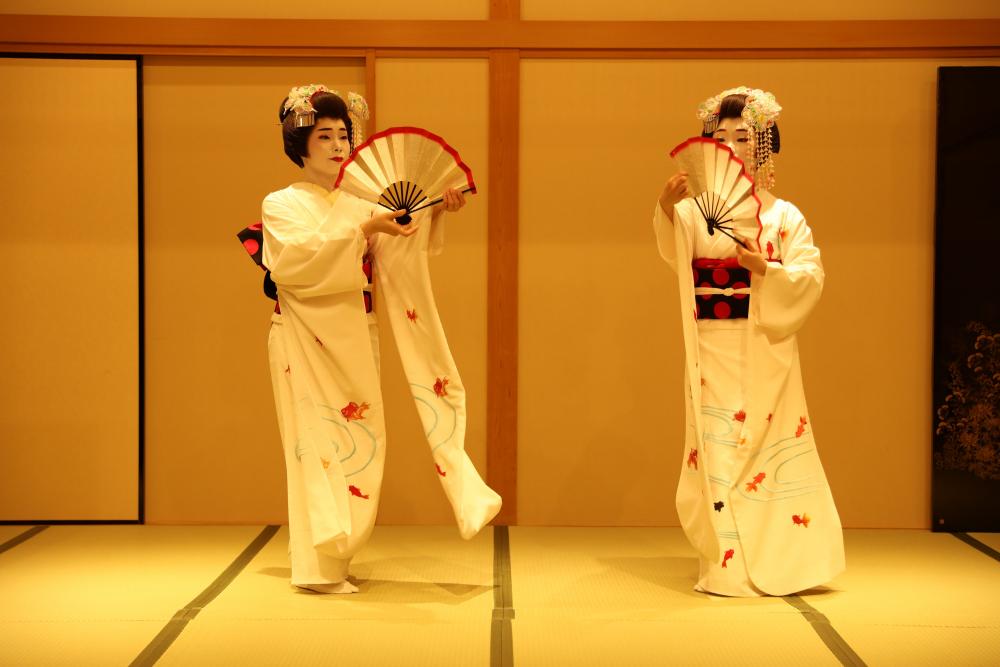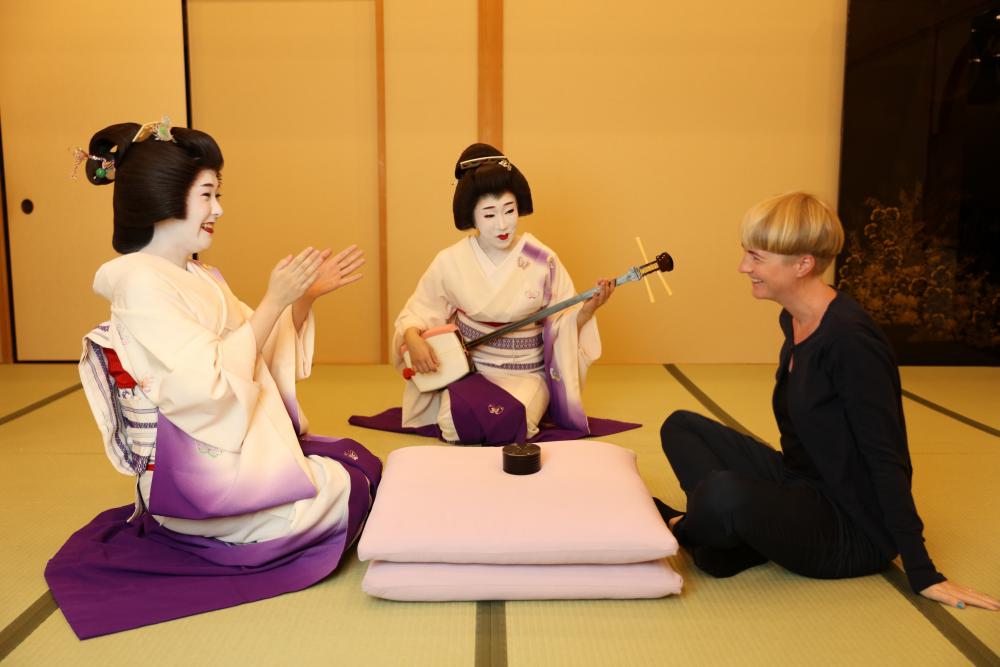 And as we leave the restaurant, appetites satiated and hearts filled with the sounds of the shamisen, I think to myself, who knew geisha were so much fun?
To follow Restaurant Shimada on Instagram, find them at @mitsuki_shimad