A Taste of Tokushima: Local Japanese Dining at its Best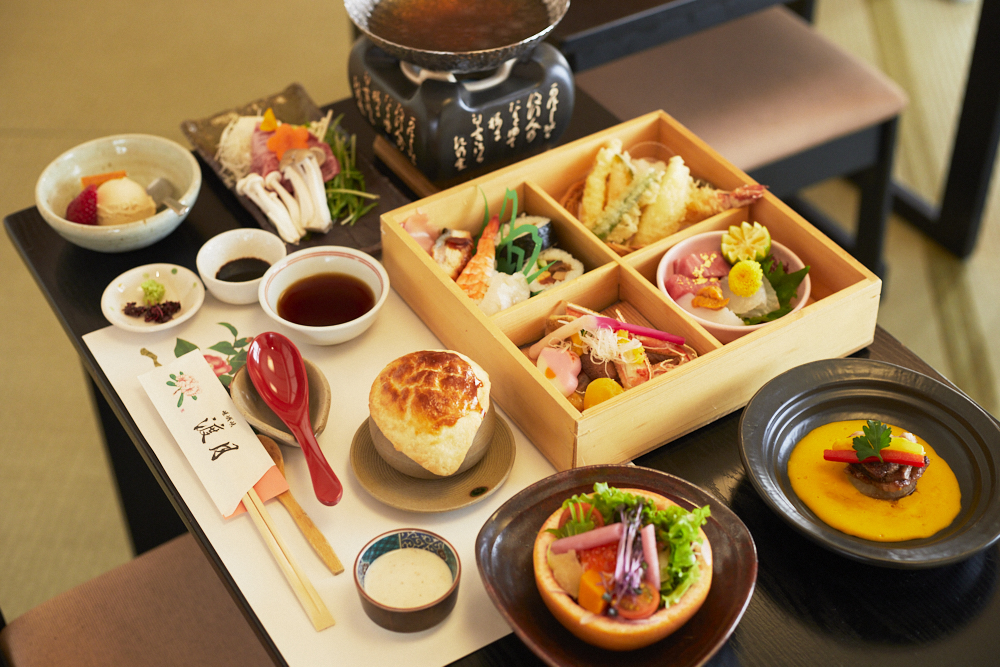 ---
With its rich agricultural assets, it's no surprise that Tokushima's restaurants are just as excellent. These use locally sourced ingredients, of course. The prefecture's unique geography – proximity to the ocean and the mountains, the numerous rivers, the subtropical climate – makes for great fare across food groups. You will enjoy river fish and seafood, luxurious cuts of beef, and fresh mountain crops. Especially for fans of kaiseki, or traditional Japanese course meals, Tokushima is a must-visit culinary destination.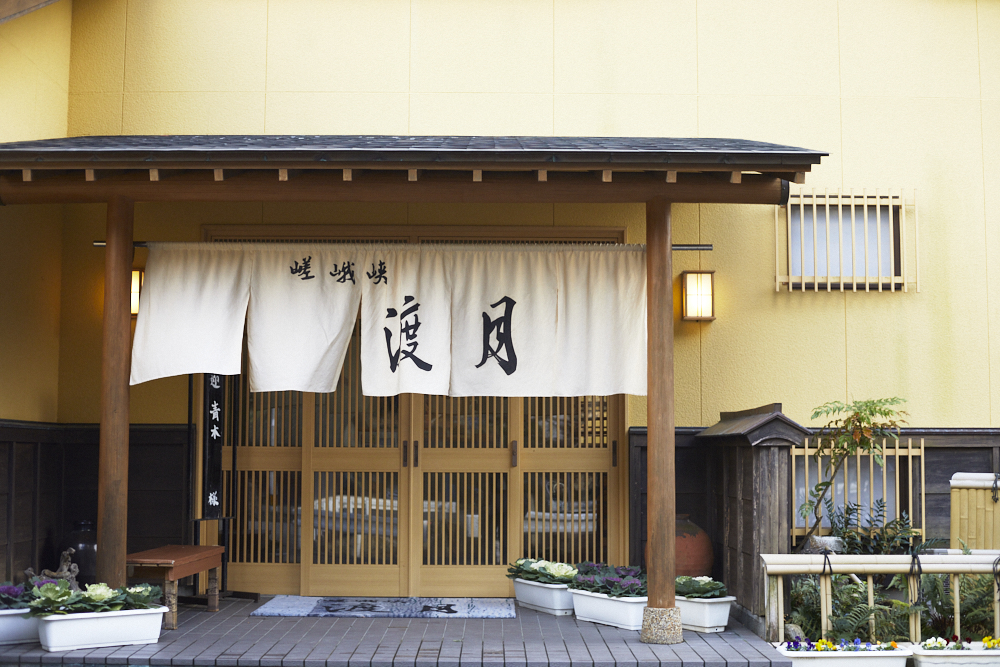 This is a large, stylish restaurant hidden in the mountains, about a 30-minute drive from Tokushima city. With several private rooms, Sagakyo Togetsu is perfect for intimate family gatherings, group meals and celebrations, though it is not just family restaurant fare. The interior is homely enough for comfort – there is the sense you're eating at a relative's house – but before you is a sweeping mountain view. When possible, ingredients come from local vendors and farmers or are gathered from the adjacent land. Surrounded by forested peaks, you enjoy much of your meal at its "birthplace."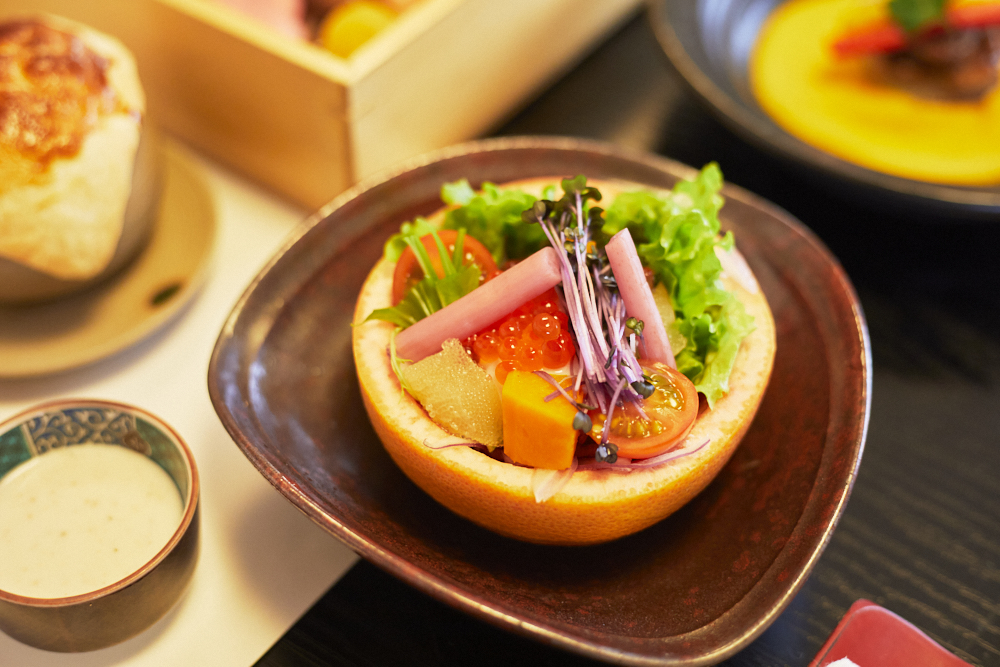 This kaiseki course is designed so that no single part or ingredient overshadows others. Characteristically kaiseki is made up of a great number of small portions, making this a sort of survey of prefectural cuisine. This meal has eight to nine dishes using seasonal ingredients, flavored just enough to bring out their natural taste. This season's salad, served in a citrus "bowl" and topped with salmon eggs, is impactful but light enough to complement the main dishes. The river fish is buttery and smooth, fried lightly to add texture and also preserve the flavor of the meat. The initial crunch, followed by the melt-in-your-mouth sensation of the batter, is hard to beat.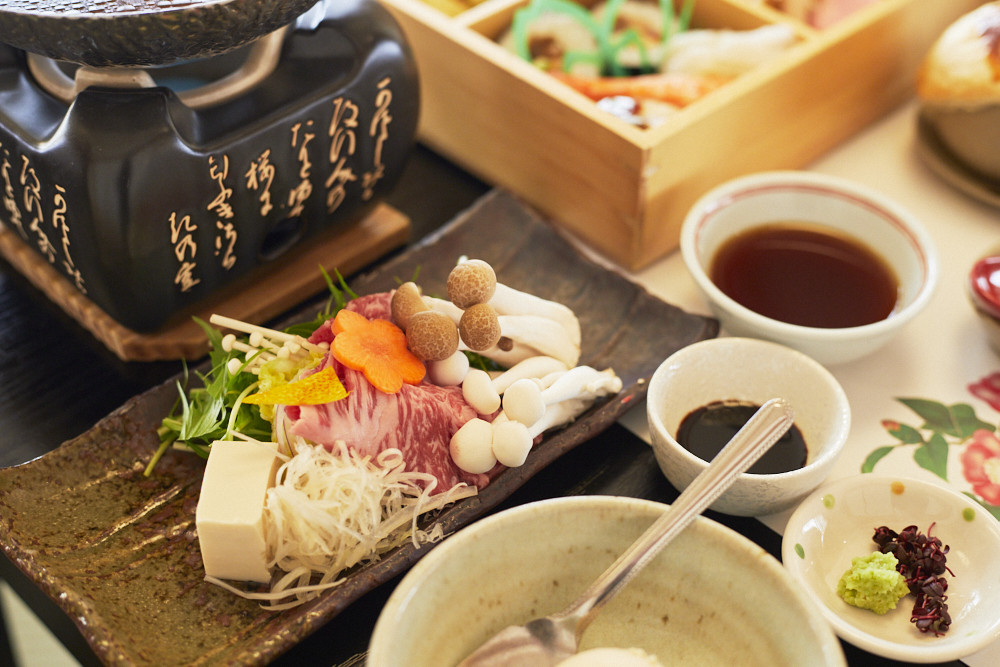 Awa beef shabu shabu is served with mushrooms and tofu. Tender and just as, if not more, delicious as Kobe beef. The meat needs very little seasoning and it is recommended you take a bite plain to start; the natural fat provides more than enough flavor. You also see Tokushima crab in this meal, both light and buttery and wonderfully multidimensional in taste.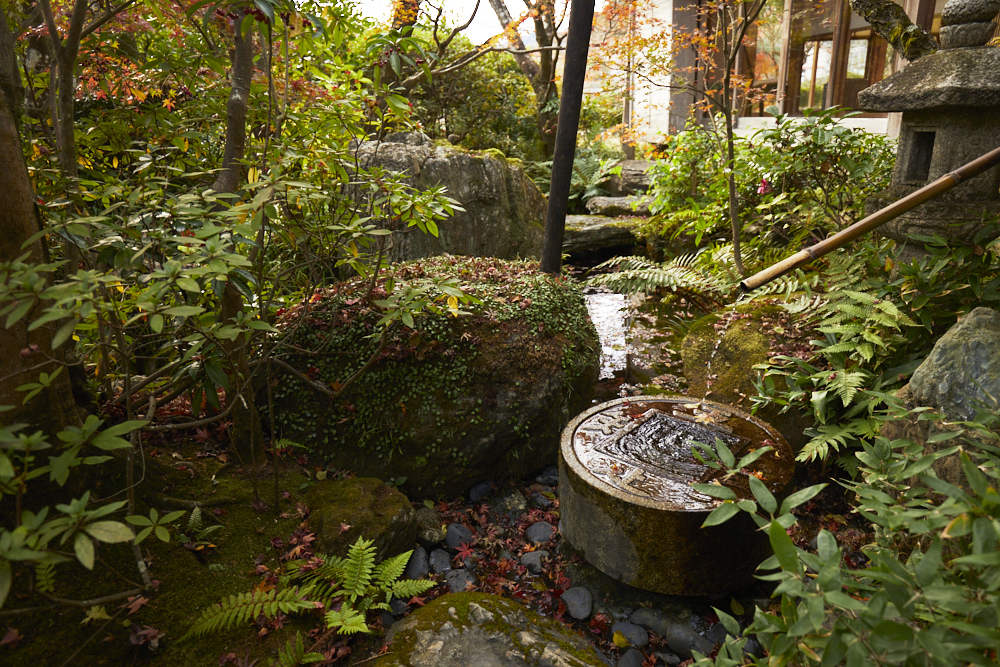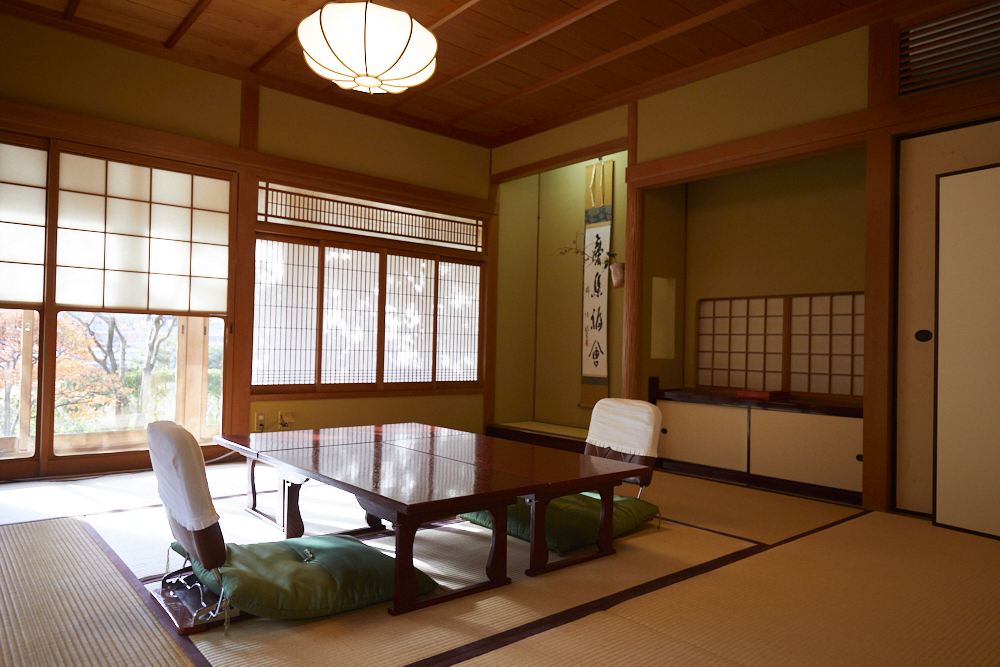 As far as visual impressions goes, Toraya Kochuan in Katsuura is one of the best. Situated across from a large shrine and by the Sonose River, the restaurant reminds one of a Japanese garden, with the thick brush and bamboo water features. The washitsu interiors are equally placid; this is a good place for a smaller party or fancy date. Staff says that people travel all the way from Tokyo for this taste of Tokushima. Here, the course is brought out plate by plate, each dish more extravagant than the last. Much of the pleasure of kaiseki cuisine is experiencing this crescendo of dining. Toraya Kochuan is for slow eating.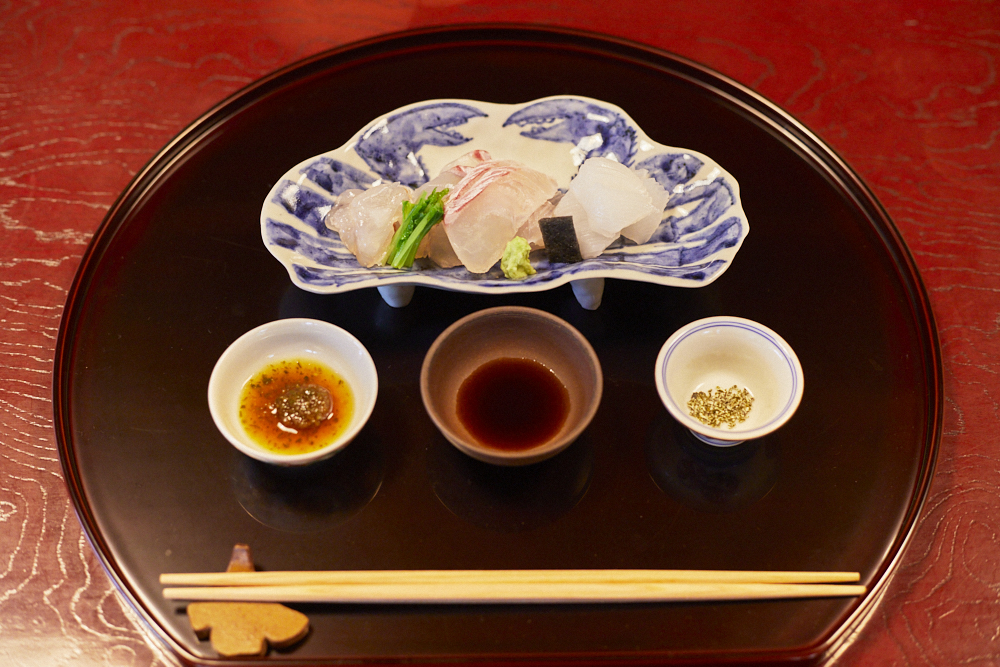 The Kochuan kitchen philosophy is, unsurprisingly, that ingredients are king – that nature provides bounty. Each dish is prepared or paired with a sauce that complements or enhances the flavor of the core ingredient, and generations of thought have gone into developing the recipes. The recipes, flavor pairings and culinary tricks have been passed down from chef to chef. If Tokushima city's Sagakyo Togetsu is a flavor profile of the prefecture, then the Kochuan course represents the history and makeup of Tokushima's food. Despite its reliance on culinary history, the course manages to surprise you at every step. The delicate plating itself is a source of entertainment. The serving of sashimi comes with three sauces for each seafood: the shrimp with a chili ponzu; the tai, or sea bream, with freshly grated wasabi; and the squid with kombu salt.
You see the innovative impulse of the kitchen in the shiraae tofu salad with fresh fruit – a traditional plate with a modern kick. Not only does the sharp fruit complement the neutral tofu, but it also cleanses the palate of the waxy residue tofu might leave.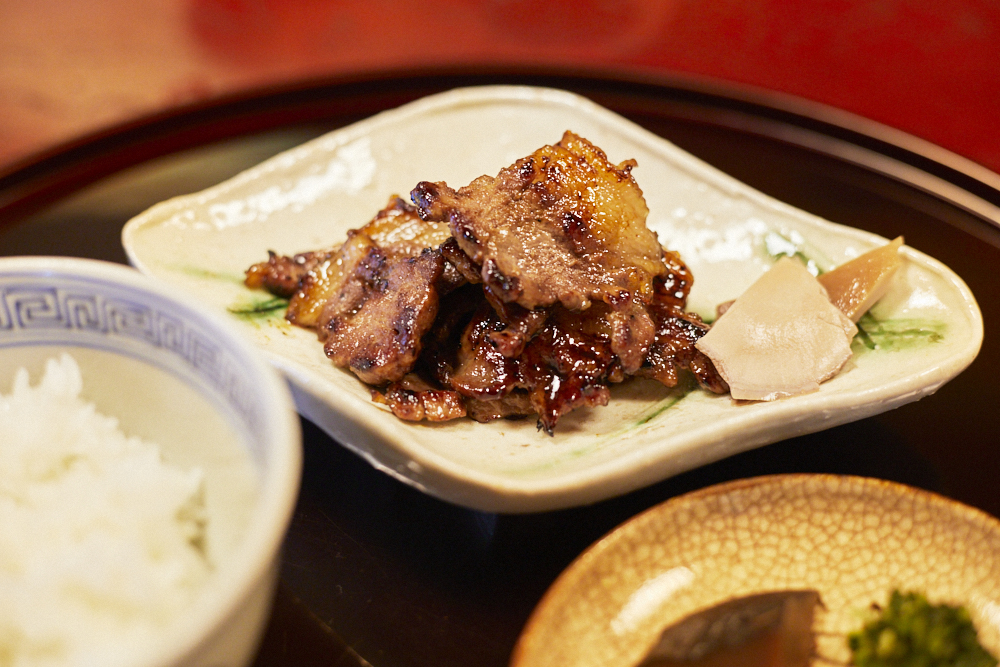 The protein is a rich wild boar. Poorly-cooked boar will have a gamey aroma, but this meat is marinated to perfection – a savory-sweet sauce (and fluffy white rice) to perfect the hearty boar. Meat lovers are sure to love this dish.