These Three Hearty and Tasty Noodle Dishes Will Warm Up Your Winter Tokushima Travels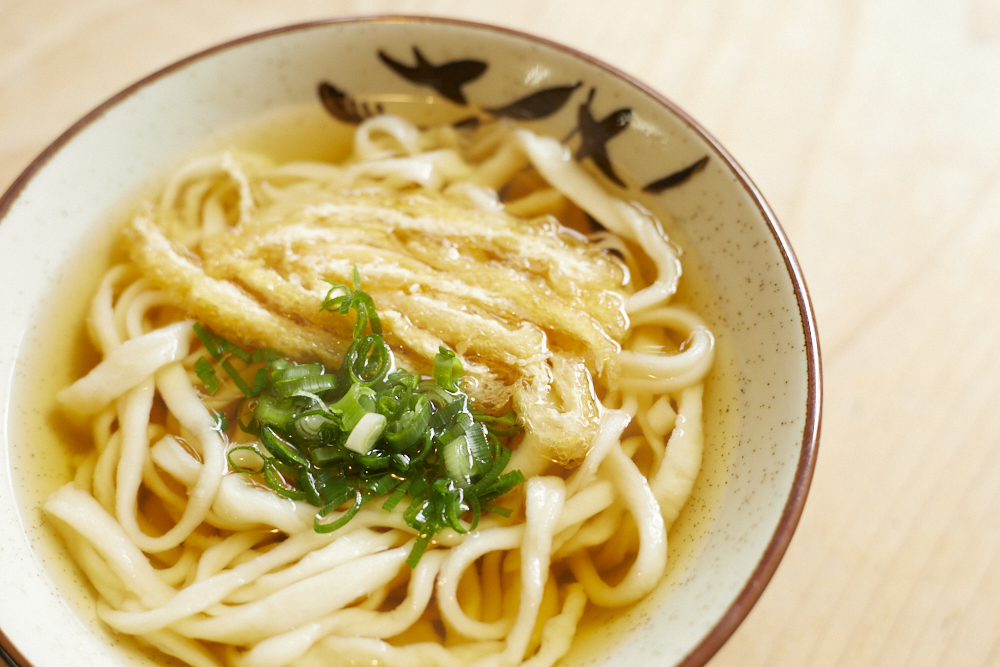 ---
As distinctive as prefectural Japanese mascots are Japan's regional noodles. The signature noodle dishes of East Tokushima are especially suited to brisk winter travels and sundry tastes. Tokushima ramen, Naruchuru udon and Tarai udon range from rich and flavorful to refreshing, and introduce a number of interesting variables to the formula, from self-cracked egg to some unconventional choices in presentation. Here are some of the best local noodle spots the region has to offer.
Tokushima's Ramen Todai Offers Some of the Most Flavor in Japan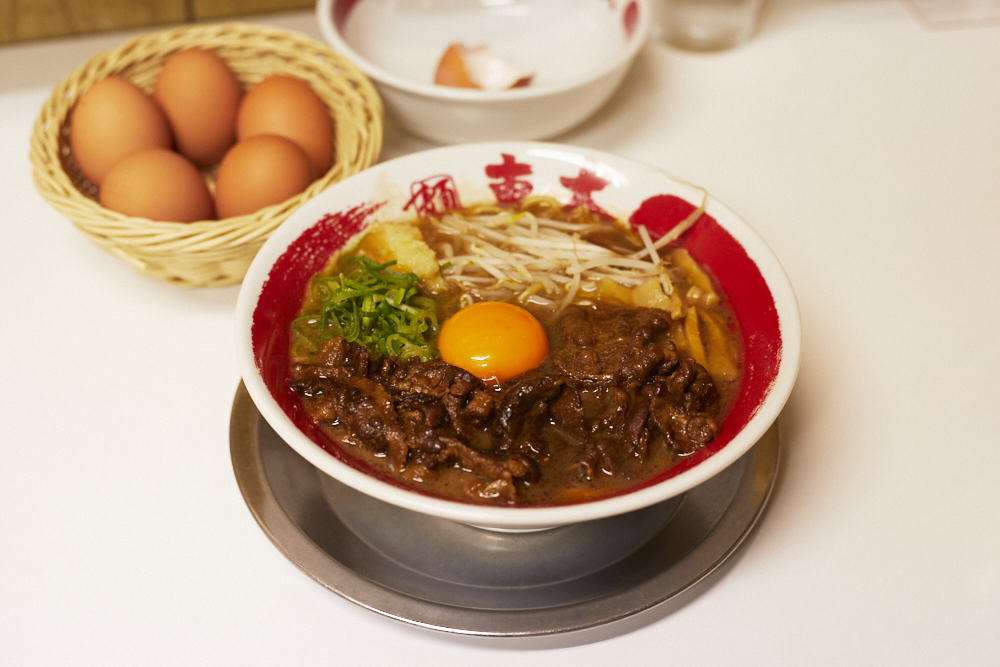 Todai is pretty ubiquitous in Tokushima. And for good reason, offering large and customizable bowls of two local specialties: Naruto uzushio shio (salt base) ramen, which owes its name to the whirlpools off the coast of Naruto; and Tokushima black soy sauce ramen. The latter is incredibly rich, topped with strips of pork rib and with a uniquely dark, meaty, gravy-like soup, a tonkotsu-based (pork bone) broth. You can enhance the flavor by adding a spicy sesame chili mixture – though it's recommended that you try the noodles on their own first, to truly ascertain the flavor. Traditionally Tokushima ramen is served with raw egg – you'll notice walking in the shop that there are numerous bowls of eggs around to add to your freshly served noodles if you wish. For even more kick, you'll find a mound of grated garlic on the side of your bowl.

Funamoto Udon in Naruto City Serves Up the Local Specialty – Naruchuru Udon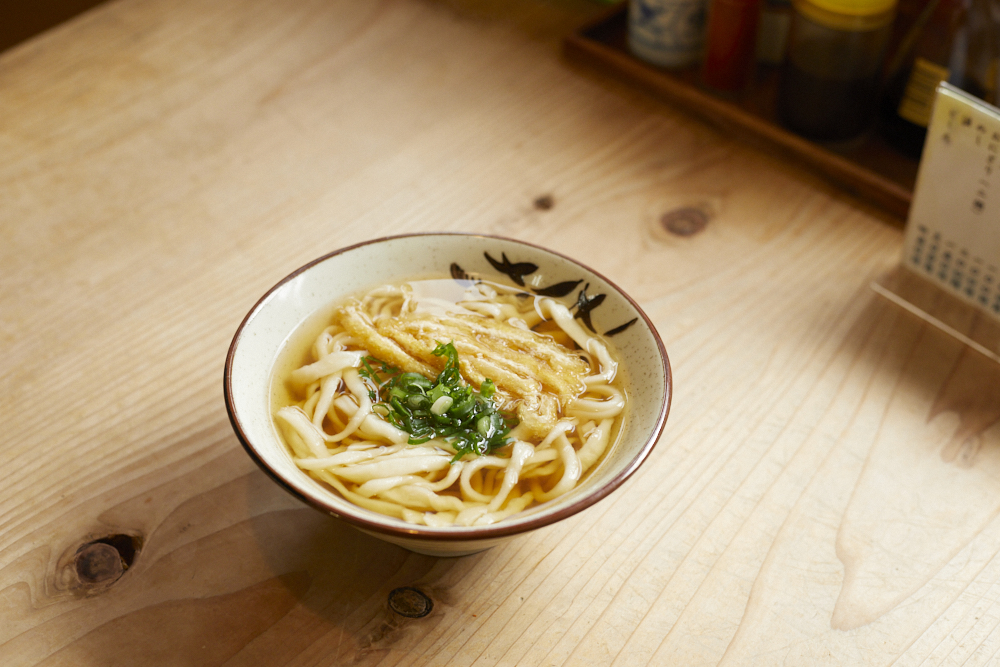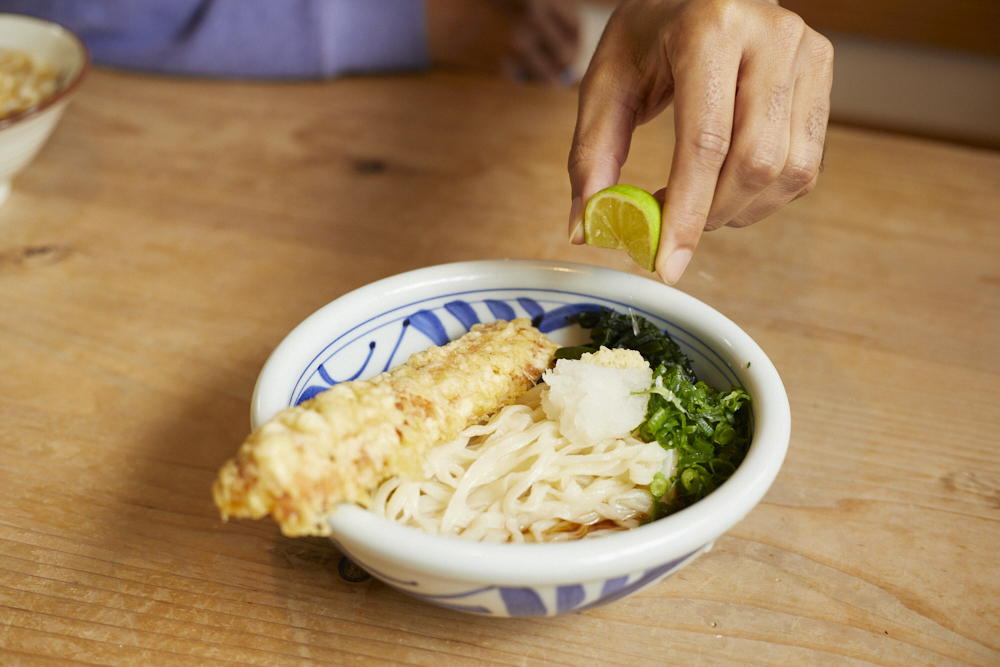 "Naruchuru" is a portmanteau of "Naru," for the coastal city of Naruto, and an onomatopoeia for slurping noodles, churu churu. A sound familiar to Funamoto Udon, tucked in a residential corner of Naruto, where all noodles are handmade. While regular udon is smooth, these are slightly flatter and crimped, making them easier to pick up with chopsticks. They are served in a warm, golden soup, with fried tofu sliced in ribbons and green onions. The refreshing soup goes nicely with the noodles, which are surprisingly soft and melt in your mouth.
You can also try the cold udon, which is also distinctly crimped – much chewier than the warm dish, but just as pleasant and satisfying. The cold noodles are served with a heavy soup and plentiful toppings. On the side comes chikuwa tempura, a fried fish-paste cake, longer than the diameter of the bowl. Grated daikon, ginger, seaweed and a little sudachi – a small, sour citrus that is another Tokushima specialty – would complement this dish perfectly.
When: Opening Hours: 10:30am until sold out for the day
Where: Nakajima 25-2, Takashima, Naruto-cho, Naruto City, Tokushima Prefecture
More info: https://funamoto-udon.com/
Yamanose Restaurant in Awa City is Your Home for Tarai Udon
Tarai udon is native to Awa City, a little inland from Naruto, originating as a dish for farmers and forestry workers. Yamanose is a family-friendly restaurant with wide, kid-friendly tables and a souvenir shop where their noodles and other Tokushima specialties are available for sale. These noodles are served in a massive wooden bowl called a tarai (conventionally a washbasin), making them perfect for sharing. You can also order a single portion in a smaller vessel, with the customary spring onions, ginger and dipping sauce. The sauce is the most distinctive feature of this dish, made with a fish broth. (To prevent your dipping sauce from getting too thin, the trick is to transfer your noodles over the edge of the tarai.)
Yamanose also serves pressed sushi with mainly seasonal fish from surrounding waters, marinated in yuzu vinegar. The menu has a number of set meals, so you can also pair your udon with vegetable tempura or small rice bowls.